Vegan Sweets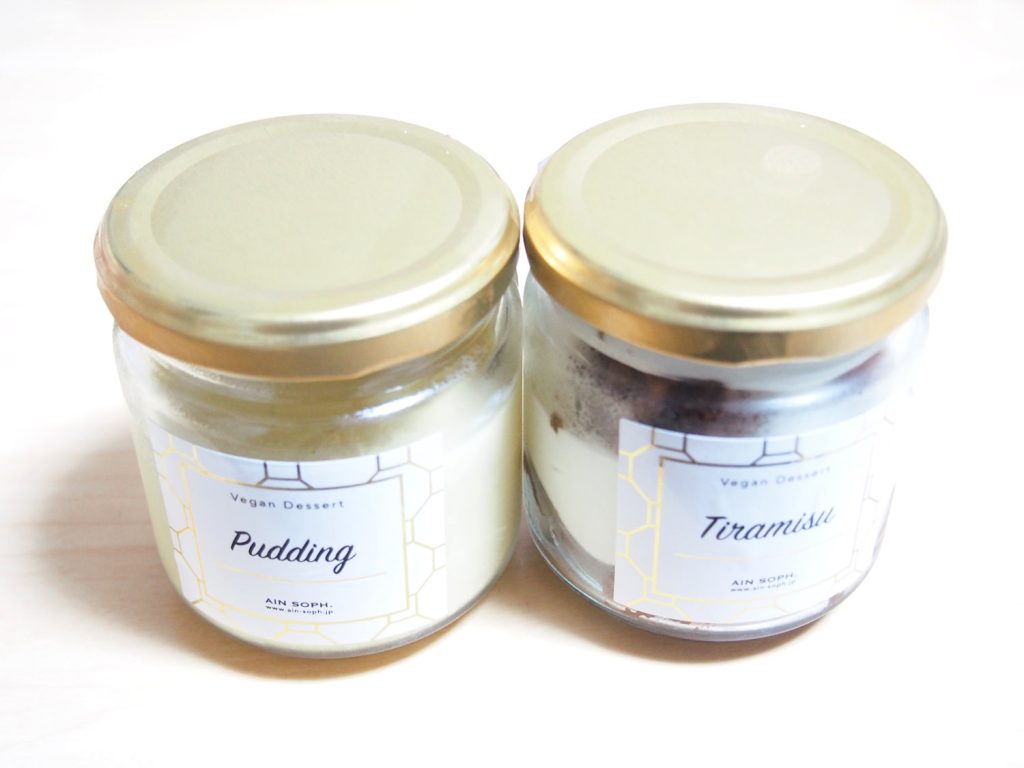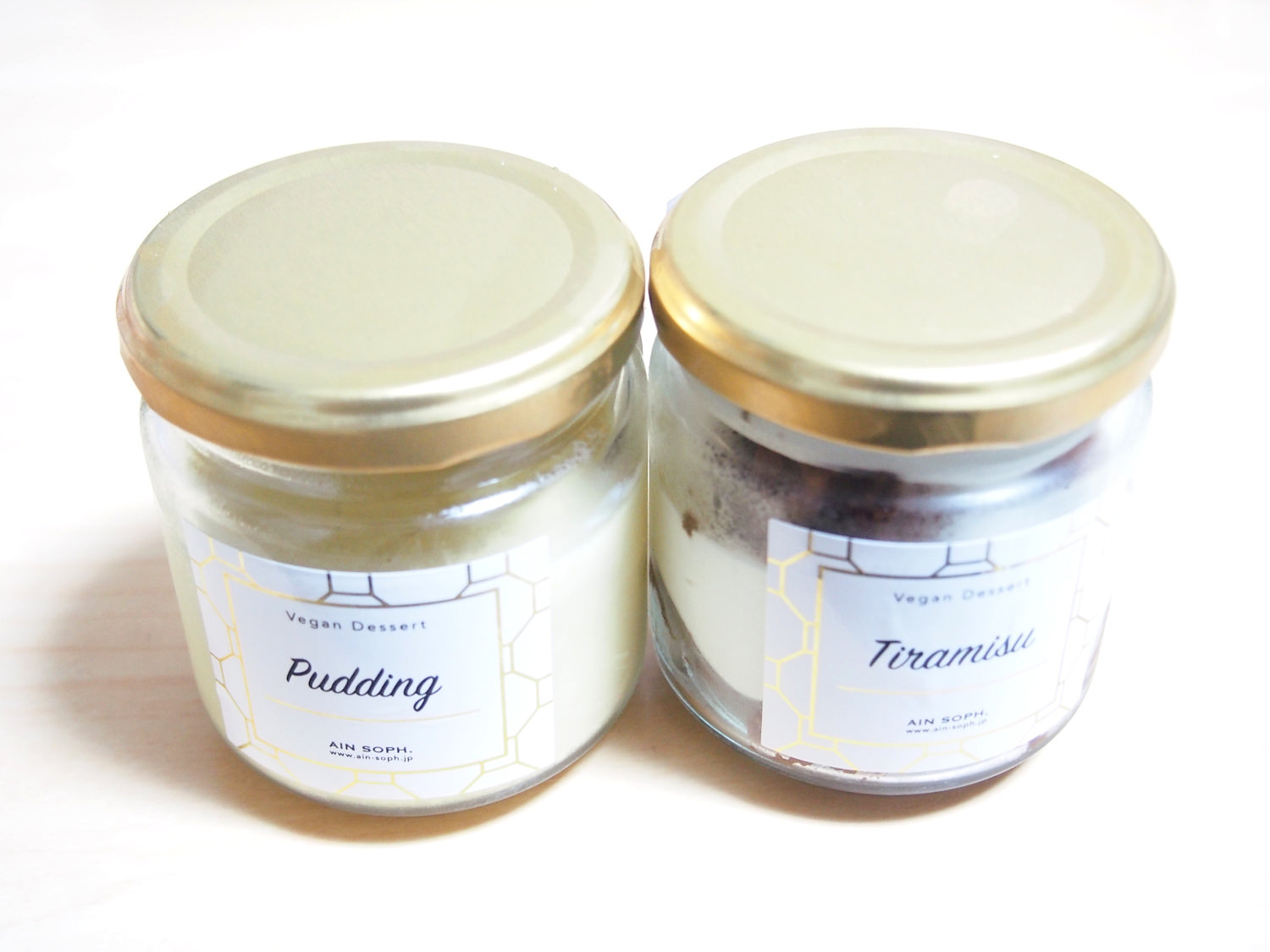 There are a couple of shops which sell vegan sweets in Ginza.
And one of them is the AIN SOPH. Ginza which I visited this time!
I was curious about vegan pudding and vegan tiramisu, so I bought both of them!
Address
4-12-1 Ginza Chuo-ku, Tokyo
Google Map : https://goo.gl/maps/owedKD2gbQVV6j979
Access
Tokyo Metro Higashiginza Station, JR Yurakucho Station
Tel
050-3134-4241 (+81-50-3134-4241)
Seats
34 Seats
Opening Hours
11:00 – 20:00 (Wednesday to Saturday)
11:30 – 19:00 (Sunday to Tuesday)
Shop Holidays
Irregular Holidays
Website
https://en.ain-soph.jp/ginza
Access to AIN SOPH. Ginza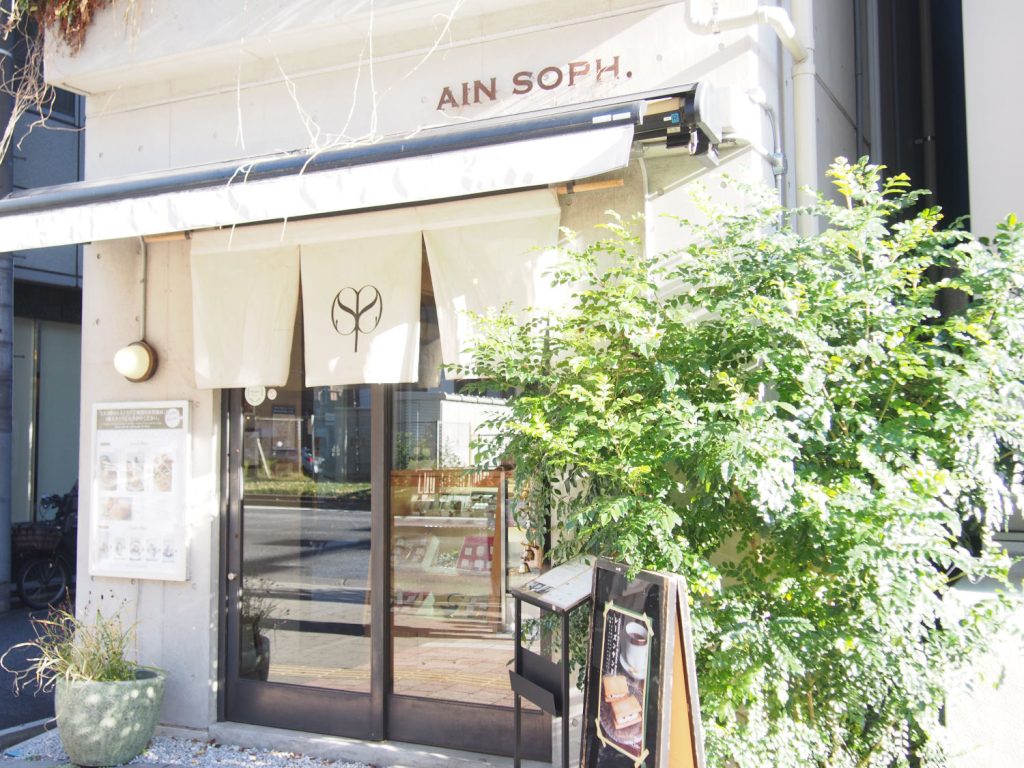 Closest station is the Tokyo Metro Higashi-ginza Station.
Take the A8 exit of the Higashi-ginza Station and you can find AINSOPH Ginza on the right side after crossing the intersection right in front diagonally.
If you want to use JR, JR Yurakucho Station is the closest station.
It's about 10 minutes, about 600 to 700 meters, from the station to the shop.
Take the Kyobashi or Chuo (Ginza side) exit and go straight forward along Ginza Maronie Street (street which is running right side of Tokyo Kotsu Kaikan) with the station to your back.
You'll get to the intersection of Ginza Higashi 2-chome.
Across the intersection and turn right.
Walk along the street about 100 meters and you'll find AIN SOPH GInza on your left.
Take away Vegan Sweets at the AIN SOPH. Ginza!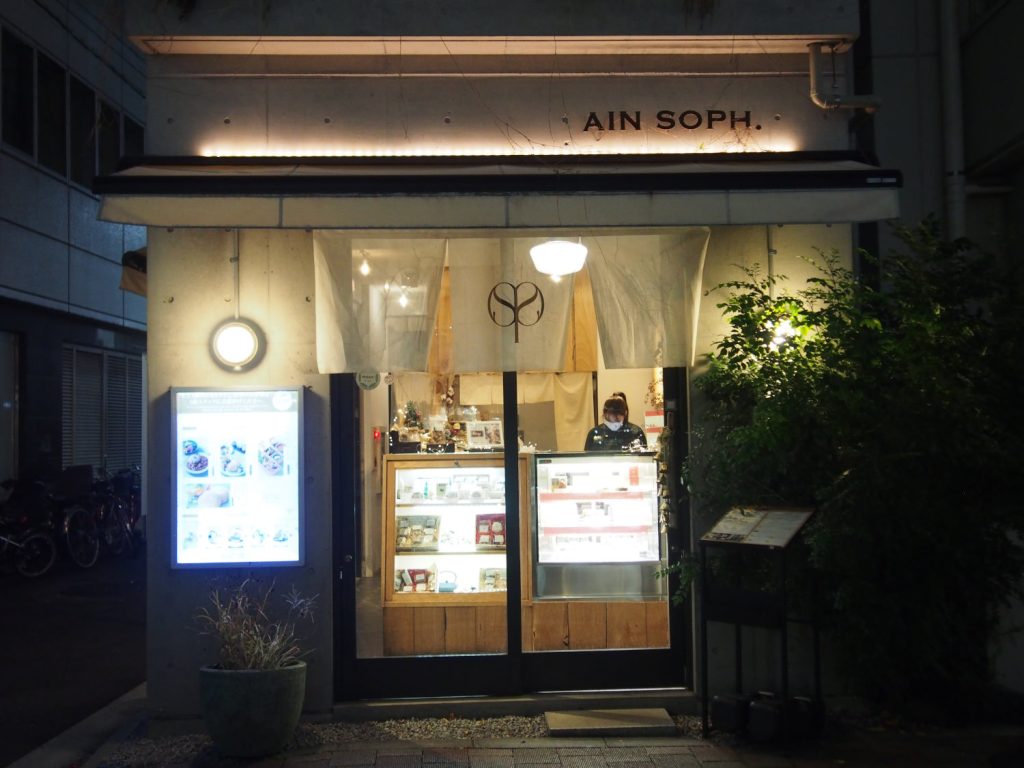 I came from the JR Yurakucho Station this time.
Technically, I had a something to do near Yurakucho Station and dropped by the shop when I go back to the station.
It's about 600 meters to the shop from the JR Yurakucho Station, so you can get to the shop in about 10 minutes.
5 pm in winter is almost night.
I like the atmosphere of the shop.
I once went to the AIN SOPH in Ikebukuro a couple of years ago but Ginza is the first time time.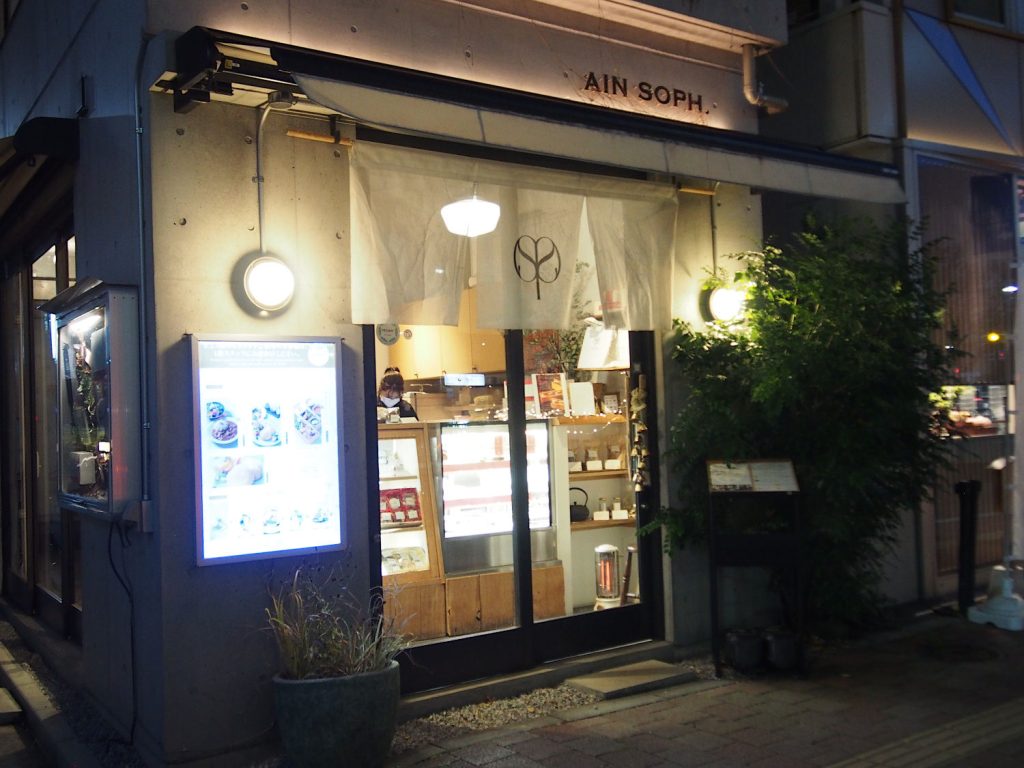 I could see soy butter sandwich, tiramisu and pudding on display in a glass showcase inside of the shop.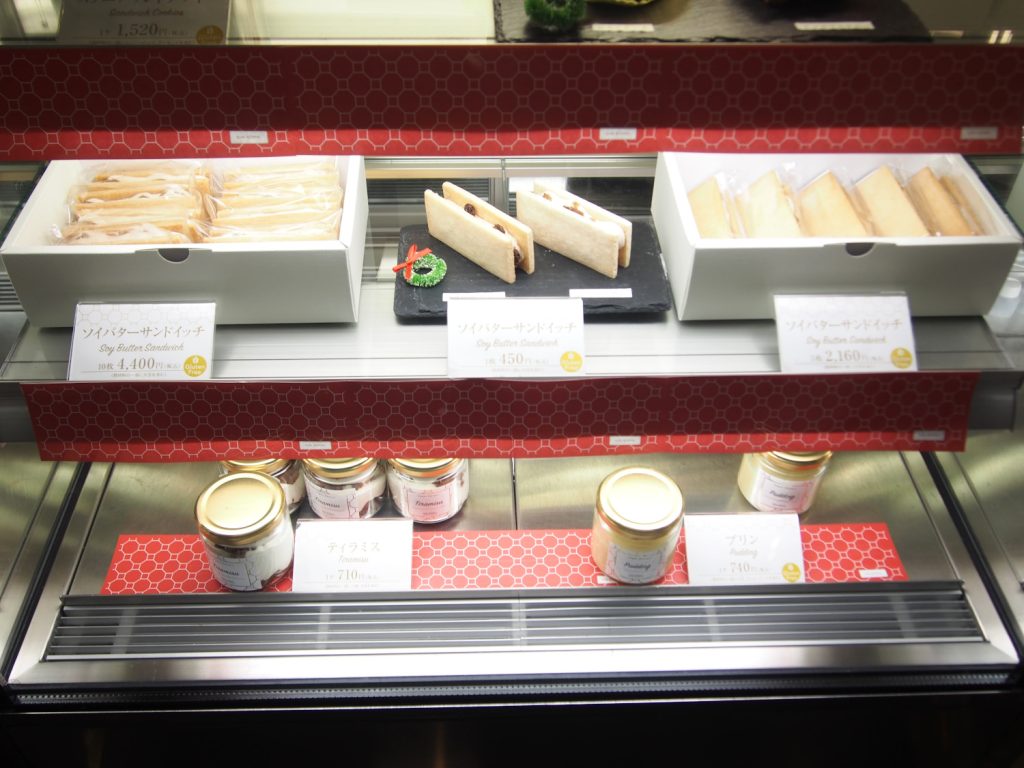 Other than that, caramel coconut cookie, chai cookie, lemon cookie, etc. I could see.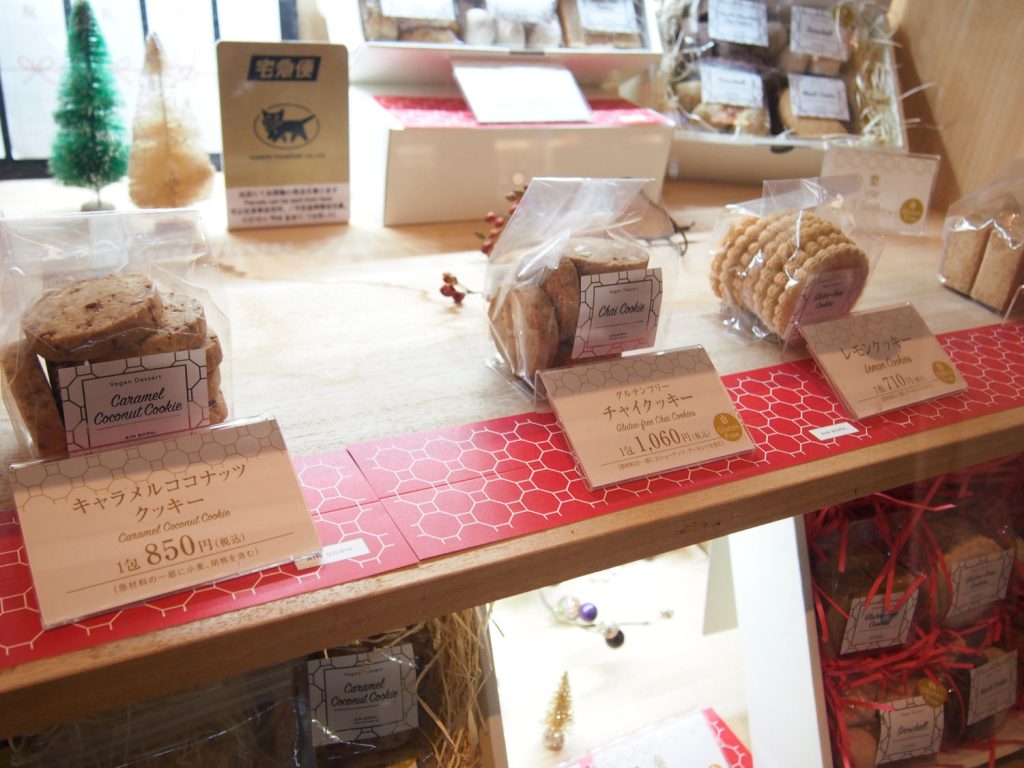 Personally, I'm curious about soy butter sandwich.
But I came here to buy vegan pudding from the first, so ordered vegan pudding.
Well, vegan tiramisu was rare and also attracted me that I bought it as well.
I took away both.
They put them in a simple paper bag with ice packs.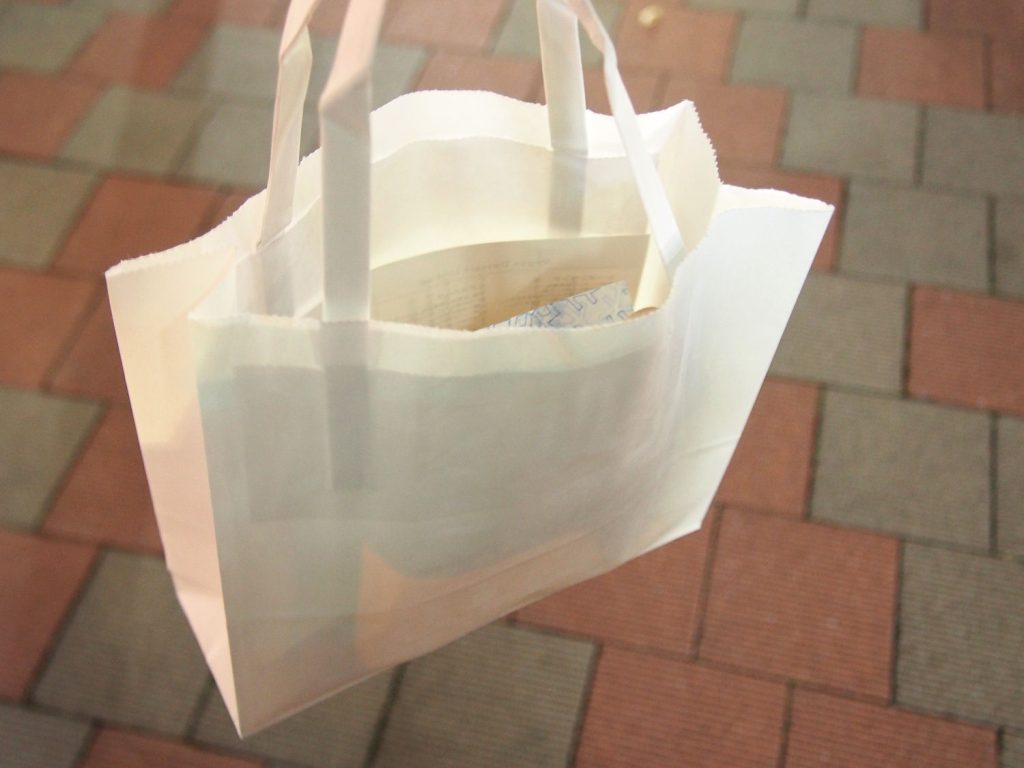 Vegan Pudding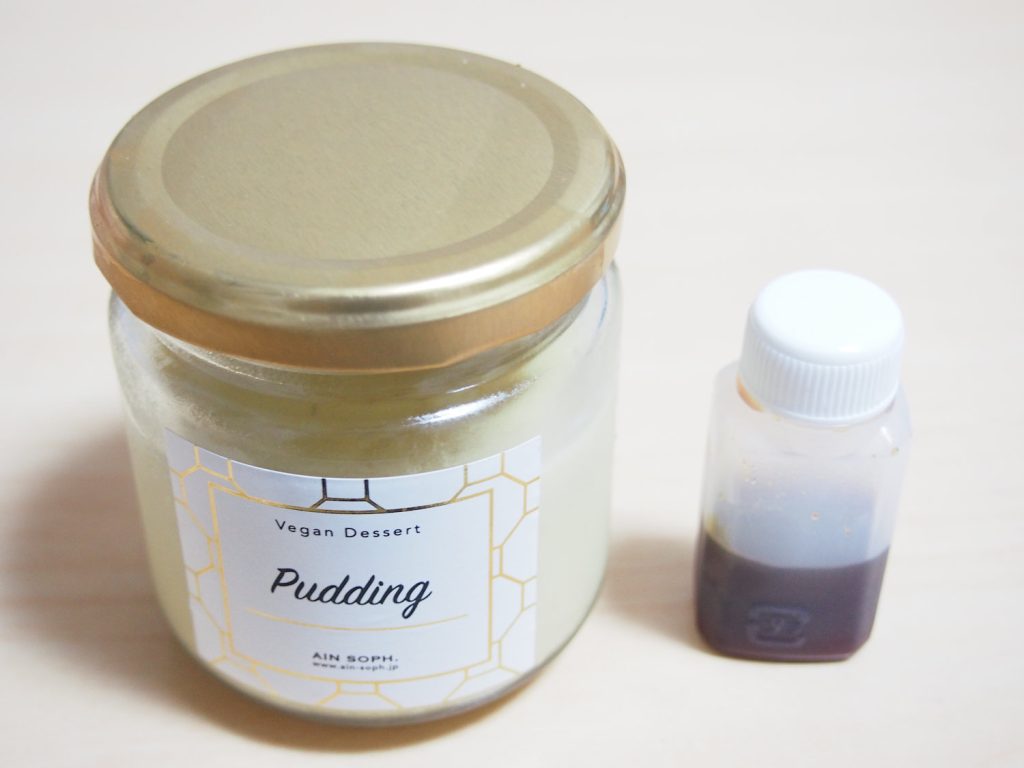 This vegan pudding is made mainly with organic soymilk and organic coconut milk without using egg and dairy products.
For the sweetness, beet sugar is used.
The price is about $6.5 (740 yen), not cheap.
But it is a special pudding using only vegetables with organic ingredients, so I understand it.
It came with caramel sauce.
I need to pour it by myself, don't I.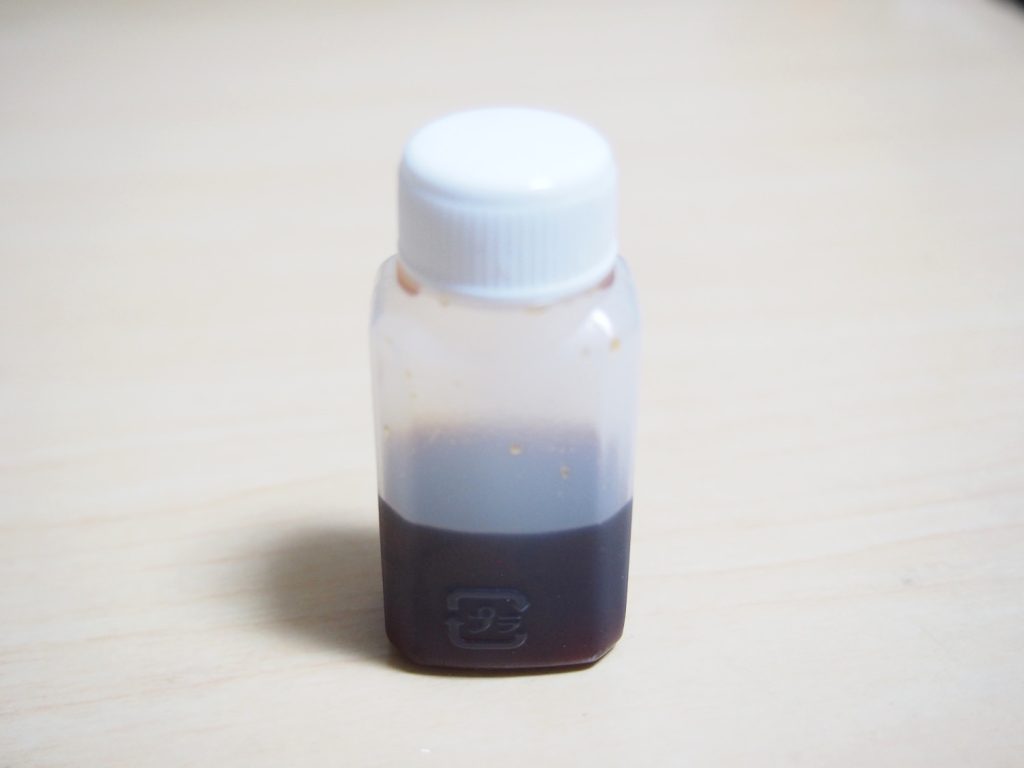 They also attached spoon but I think I should have declined it as I have spoon at my house.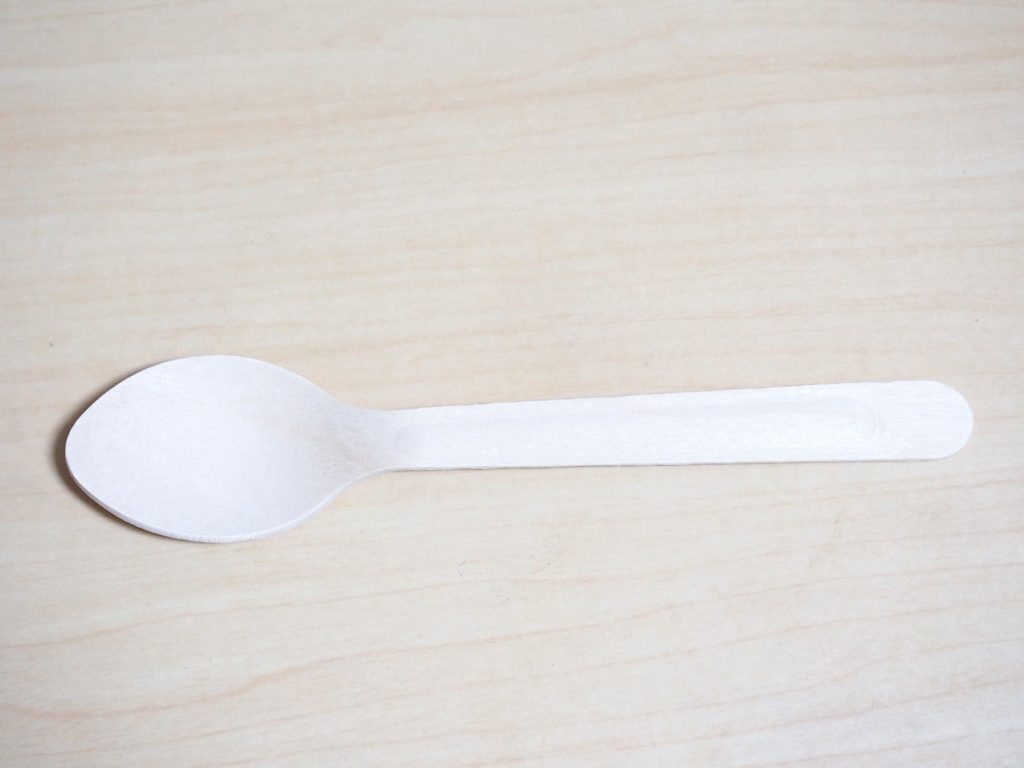 I open the lid.
Soft, gentle yellow color.
The color was made mixing with soymilk and coconut milk.
Small black bits are vanilla beans.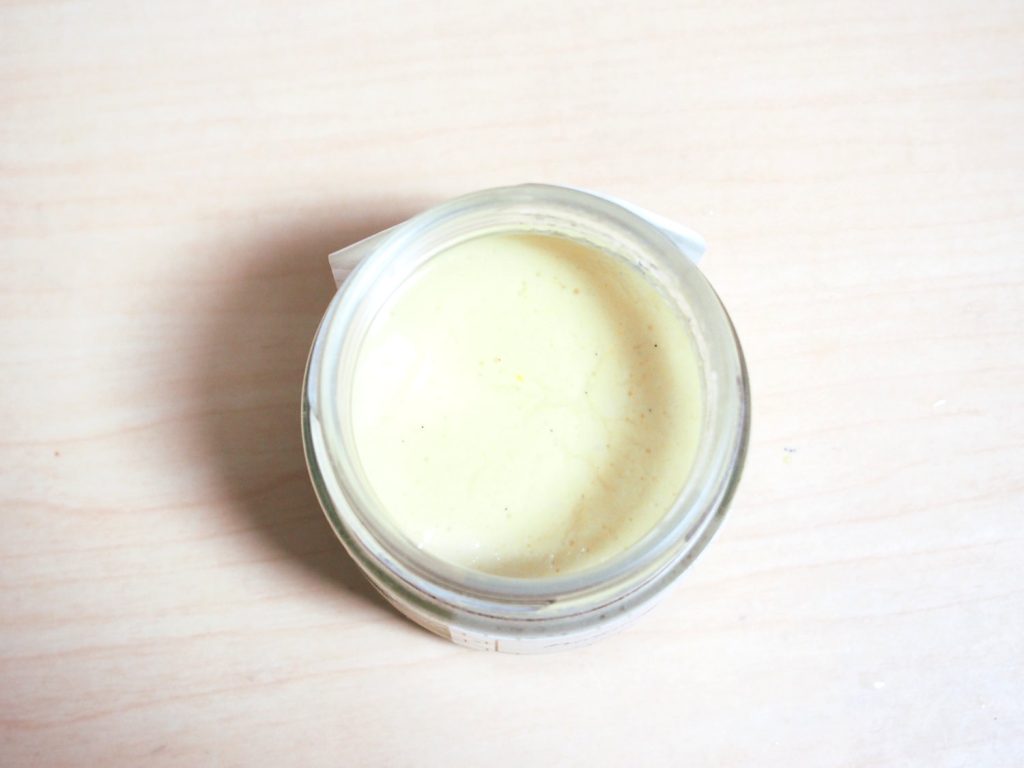 Pour the caramel sauce on the top.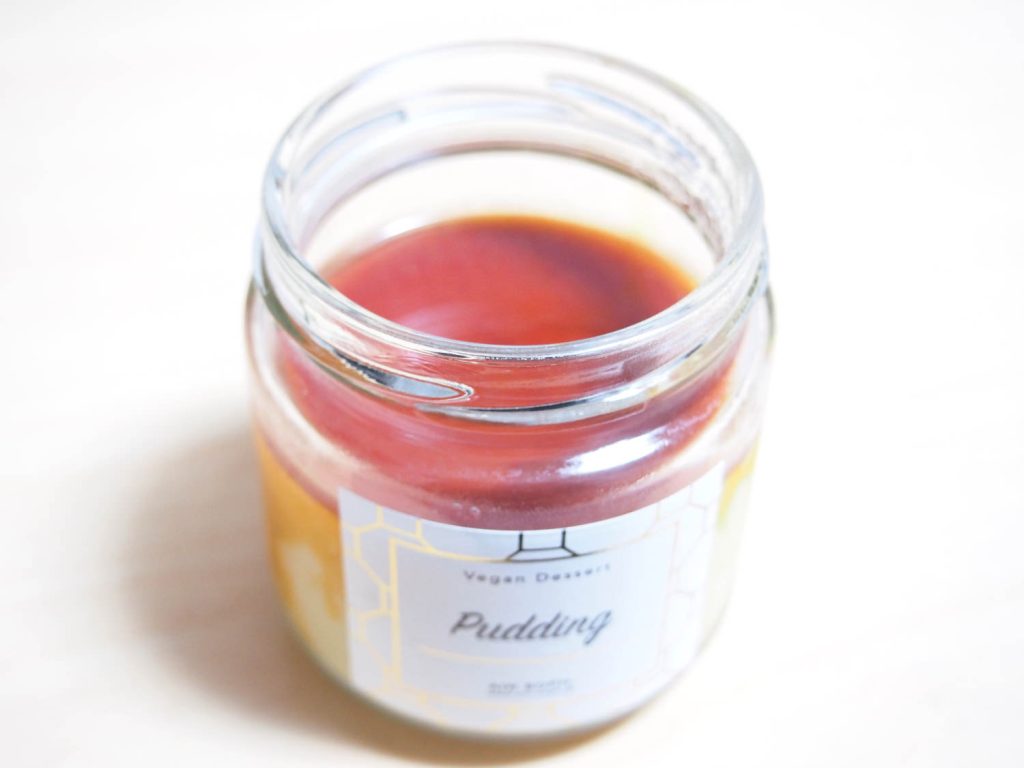 Itadakimasu!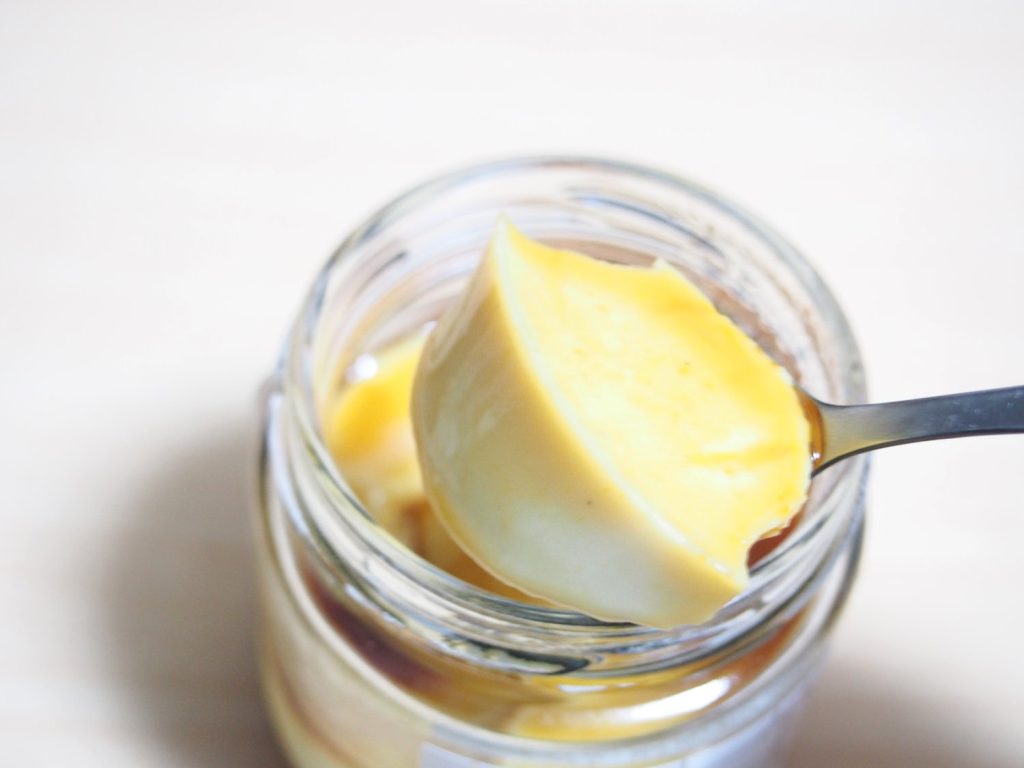 Oh, the taste is certainly pudding!
But more gentle taste than ordinary pudding.
Still, rich taste of pudding!
Smooth texture and I could enjoy subtle sweetness of beet sugar!
This is tasty!
They say they use arrowroot powder to harden the pudding.
I see, this arrowroot powder was the key to make not too soft or hard texture, isn't it.
Caramel sauce was also not too sweet but not like bitter.
It goes well with the sweetness of the pudding.
Actually, I haven't liked puddings very much because of the unique taste of eggs since I was child.
But I could enjoy this pudding as it had a soft and gentle taste.
It's just surprising they created this taste just from plants!
Vegan Tiramisu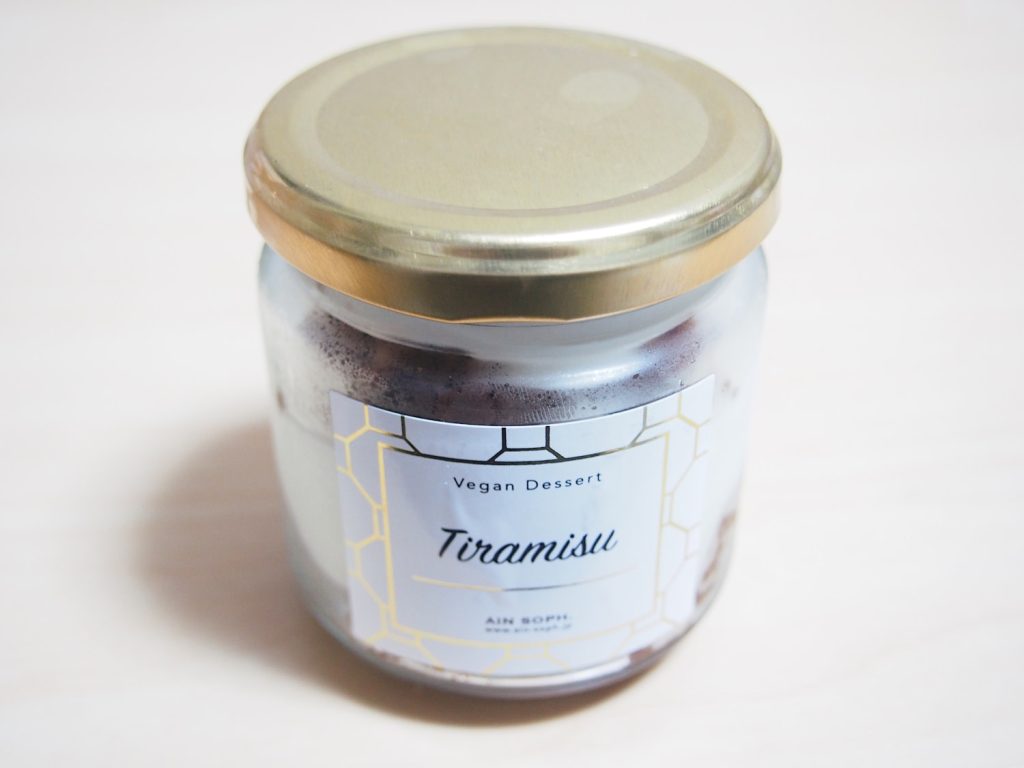 First, I was going to buy only vegan pudding but I couldn't help buying this vegan tiramisu as well.
I had vegan pudding before but never for vegan tiramisu, that's why.
The price was about $6.2(710 yen).
A bit cheaper than vegan pudding.
Not like vegan pudding which came with caramel sauce, you can enjoy it directly.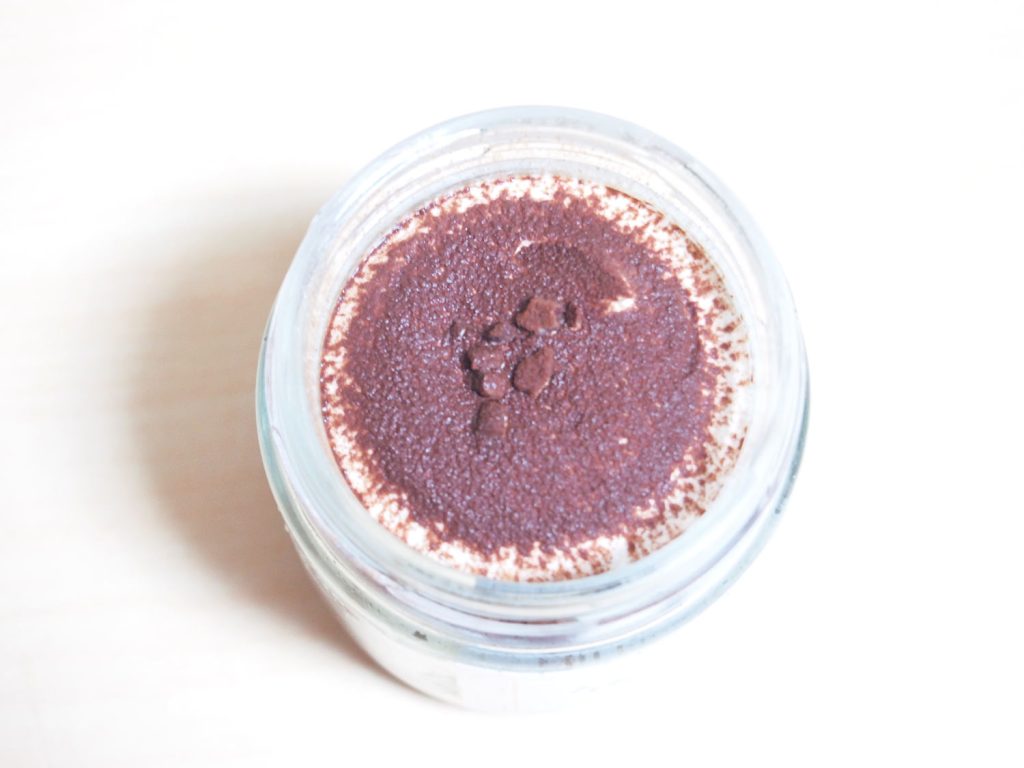 Main ingredients are organic soymilk, soymilk cream and domestic flour.
For the sweetness, beet sugar is used like the vegan pudding.
For the chocolate, raw cacao nibs and cocoa powder are used.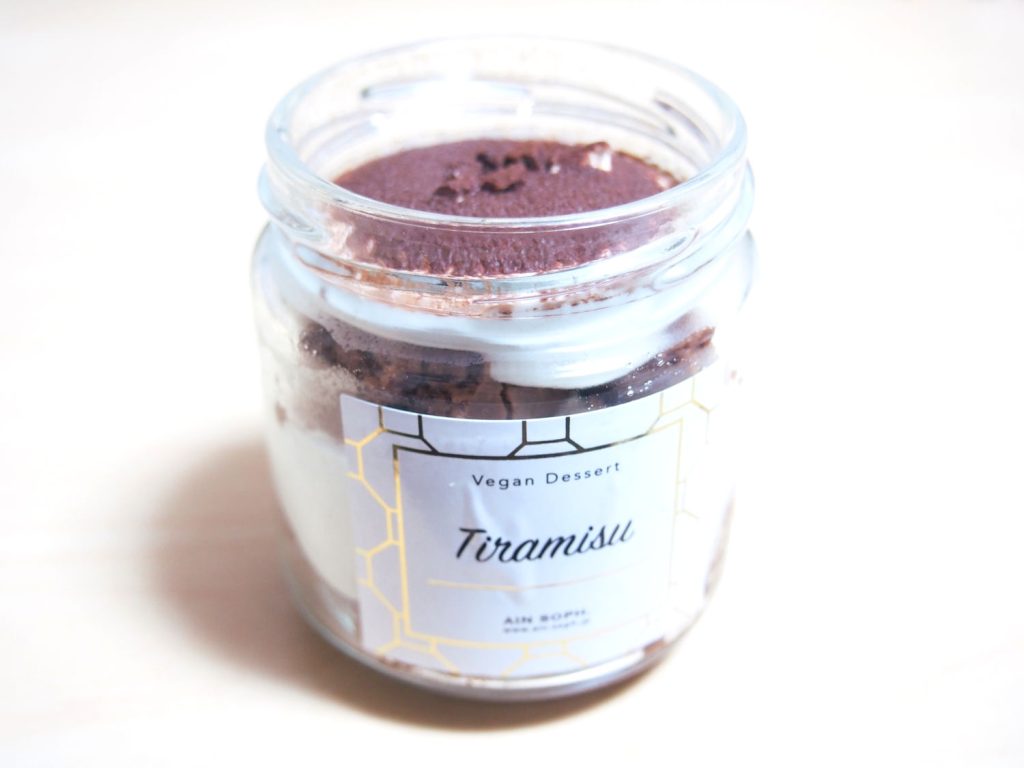 Other point is this tiramisu uses food additives of emulsifier, pH adjuster, stabilizers, thickeners and baking powder(alum-free).
For vegan pudding, any of above food additives are not used.
Maybe vegan tiramisu is difficult to make without food additives compared to vegan pudding.
I'm gonna have it.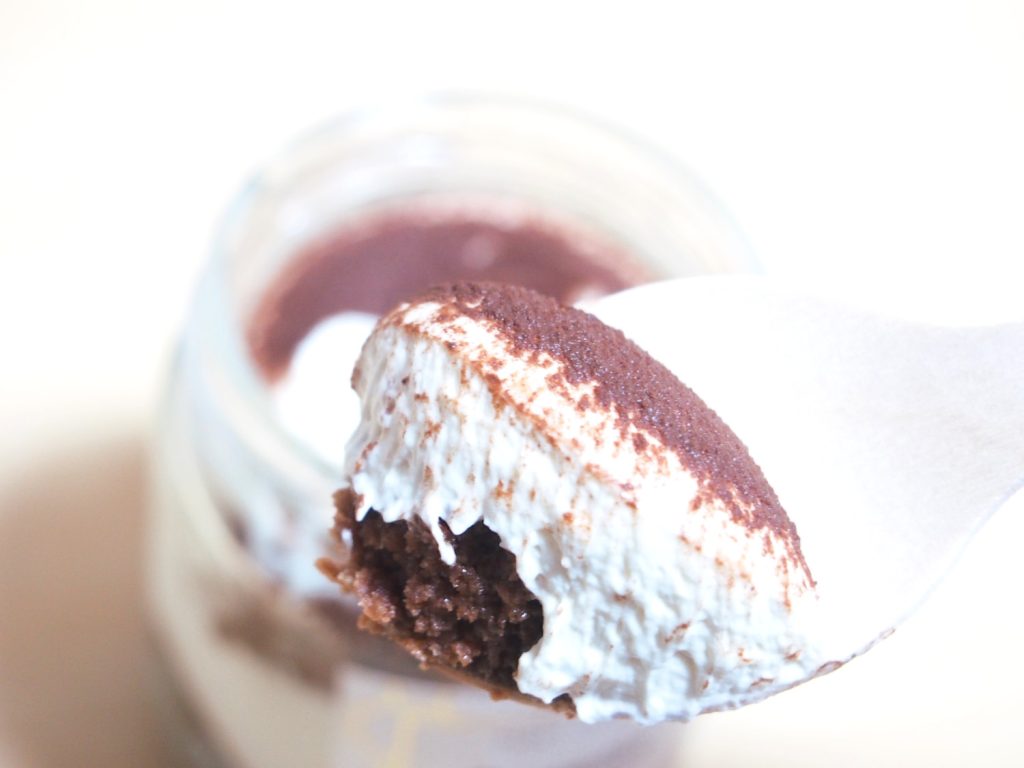 This dessert is also very tasty!
The taste is real tiramisu!
Rich taste but not like strong taste.
Smooth texture and the cream was fluffy and soft sweetness I could enjoy!
The reason it can make such a special taste may be it uses soy cheese cream instead of ordinary cheese.
It also has a bit of liquor, so the taste is like authentic tiramisu.
Iyokan (citrus fruit) peels on the bottom added accent to it!
This tiramisu was also tasty like the pudding!
Summary of AIN SOPH. Ginza
Both vegan pudding and vegan tiramisu were very tasty!
I wonder how they can make such a quality pudding and pudding only from vegetables ingredients.
I was just impressed.
I want you to try either of them if you have a chance to visit AIN SOPH.!
This time I chose take-out but you can also enjoy sweets or dishes there.
AI SOPH is a vegan restaurant and has 34 seats inside.
Either way, I recommend you the vegan sweets they offer!
Google Map of the AIN SOPH. Ginza