Vegan RamenVegan Menu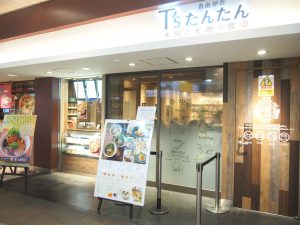 Address 
Ecute Ueno 3F, 7-1-1 Ueno, Taito-ku, Tokyo
Google Map: https://goo.gl/maps/5nU4w2V4zL12
Access
Ueno Station (JR Yamanote Line)
Tel
03-5826-5618 (+81-3-5826-5618)
Seats
28 seats
Opening Hours
7:00 – 23:00 (Last Order : 22:30)(Monday to Saturday)
7:00 – 22:30 (Last Order : 22:00)(Sunday and National Holiday)
Shop Holidays
Irregular Holidays
Review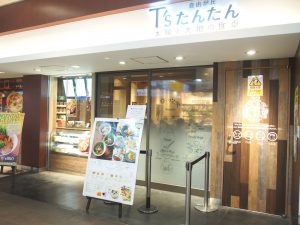 T's Tantan is popular Vegan Ramen Shop in Tokyo.
They don't use any MSG for their noodles.
So far T's Tantan is the best among several ramen shop I've ever had.
I sometimes visited T's Tantan in Tokyo station but new shop was made inside Ueno station last December!
Actually it was a bit difficult to find the shop as Ueno station is big and complicated.
I thought it is outside ticket gate of Ueno station but it was inside.
I was walking around Ueno station and finally found T's Tantan at Ecute on the 3rd floor of Ueno station.
Found menu board of Shoyu Ramen in front of the shop!
Shoyu means soy sauce and it is standard ramen here in Japan.
Looks really good!!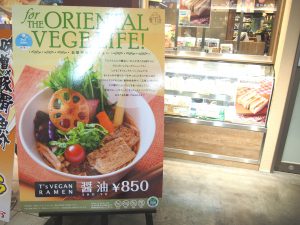 In the showcase, vegan sandwiches had been displayed.
They were made of soybeans.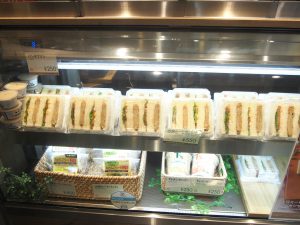 It was before 5 pm so not crowded inside.
Last time when I visited T's Tantan in Tokyo station, I had to wait in a long line.
I like the atmosphere.
It was cozy.
I think about 30 people can sit at the tables inside.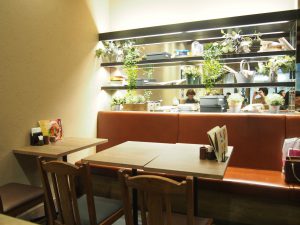 I always order Tan Tan noodle which is a bit hot noodle but looked like my mind was already made up before entering the shop.
Yes, this one, T's vegan ramen soy sauce!!
$8 (850 yen) is a reasonable price!!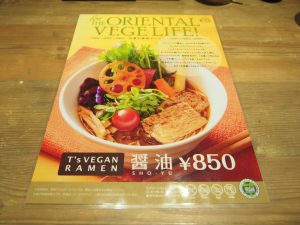 I was waiting at a bar table.
To my surprise, the ramen came within 5 minute I think!
That's very fast!!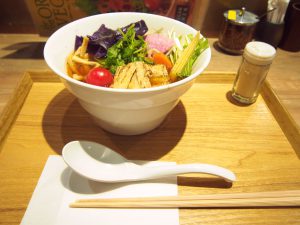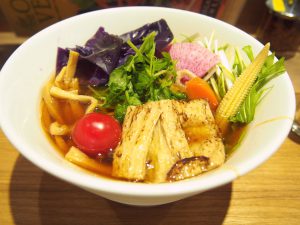 Many vegetables!!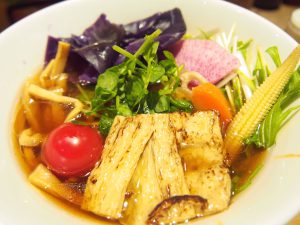 Itadakimasu!!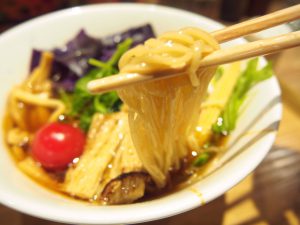 Taste was really good!
I enjoyed good taste of soy sauce.
You might imagine light flavor for vegan ramen but here you can enjoy strong taste like standard ramen for non-vegan.
It is surprising they can make this great taste without using any MSG.
Not only flavor but vegetables I could enjoy.
I could enjoy substantial vegetables.
And they were all fresh!
Even petite tomato had a strong taste, it was not just for garnishing.
This vegan ramen came with Japanese white pepper.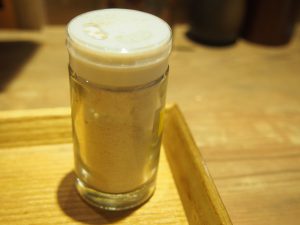 But I also found this spice on the table.
So I used it, too and the taste got much better.
I could not find what it was but maybe made of hot pepper and sesame.
If you like hot taste (but it was not like very hot), I recommend this spice.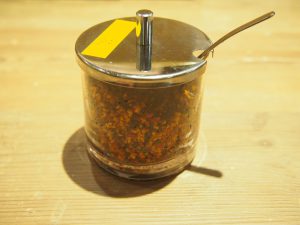 The waitress were also polite and friendly.
I could have a good time here.
If you want to try vegan ramen, I highly recommend this T's Tantan!!
It is a chain restaurant so you can find it at Jiyugaoka and Tokyo station, too.
PS
Do not get lost if you come visit T's Tantan here in Ueno.
It is at commercial facility called Ecute inside Ueno Station and is on the 3rd floor.
Google Map of T's Tantan Ueno