Vegan Ramen Vegan Menu Vegetarian Menu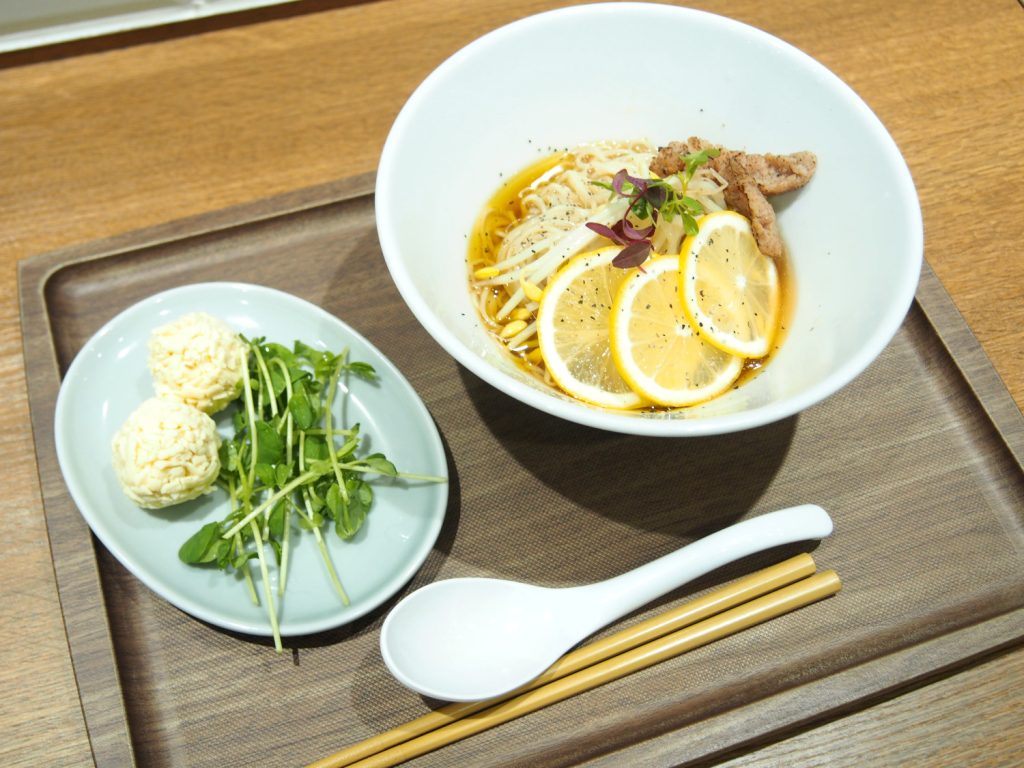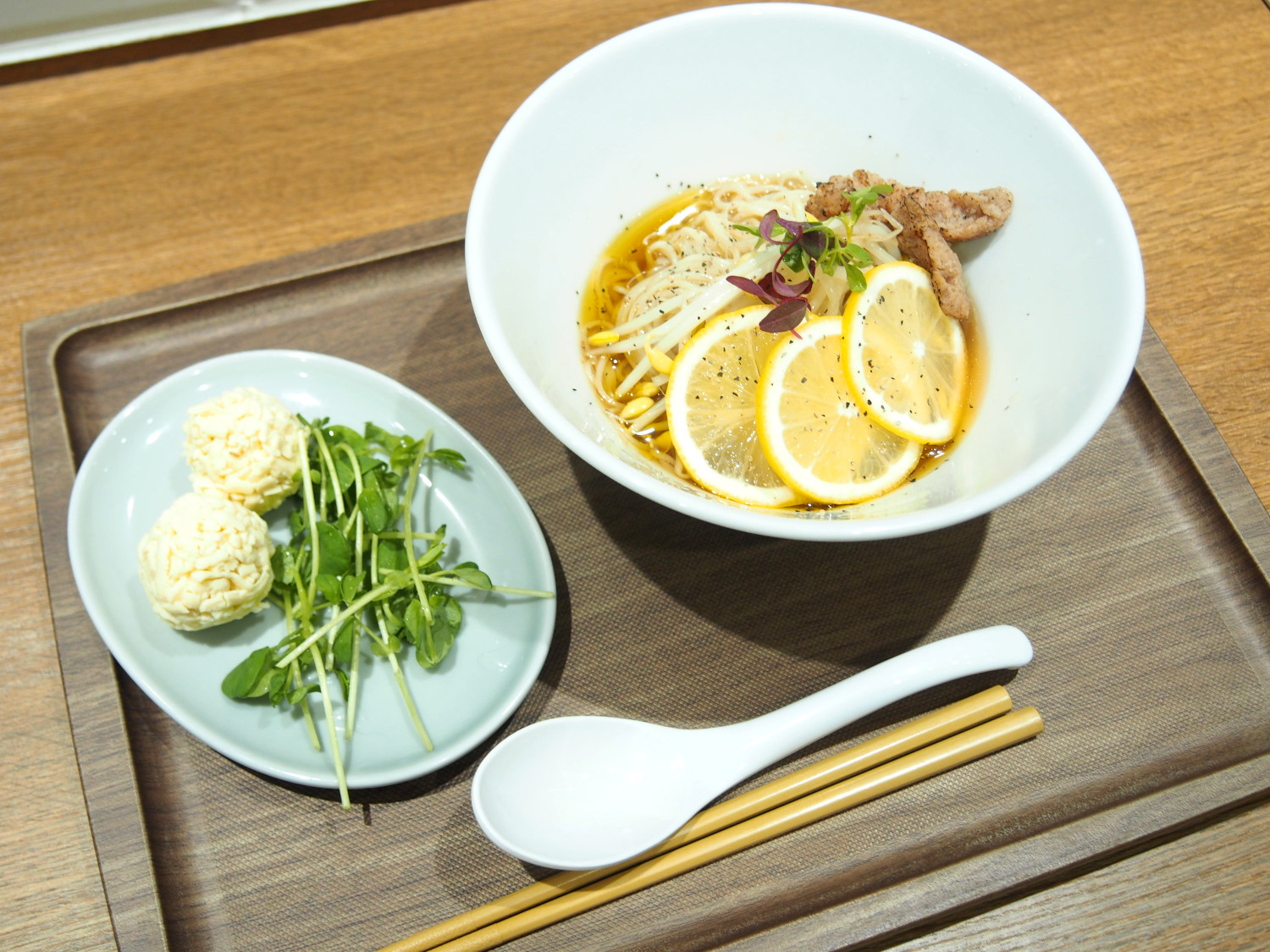 Access to the T's Tantan Ikebukuro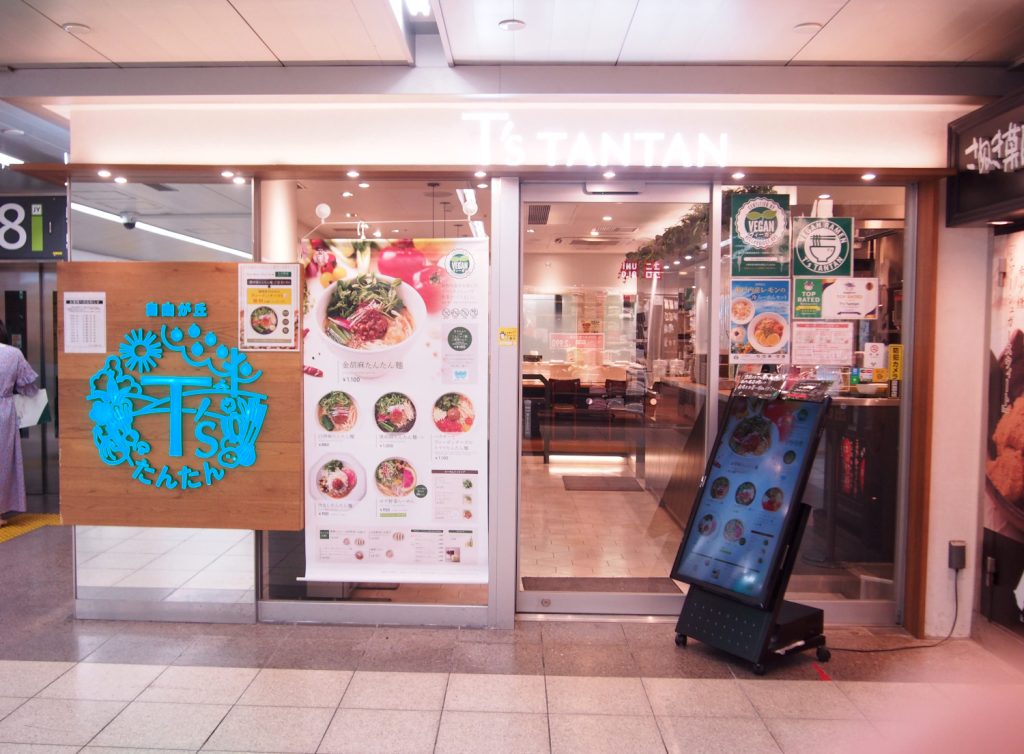 T's Tantan Ikebukuro is located inside of the ticket gate of JR Ikebukuro Station.
It's inside of the ticket gate, so if you arrive at the Ikebukuro Station by train, you just go down the stairs from the platform and walk a little bit, then you'll get to the T's tantan Ikebukuro.
If you go to the T's Tantan Ikebukuro from outside of the Ikebukuro Station, you need to go inside the ticket gate of JR.
Central exit of JR is the closest, I think.
As a landmark, there is UNIQLO near the shop.
To the T's Tantan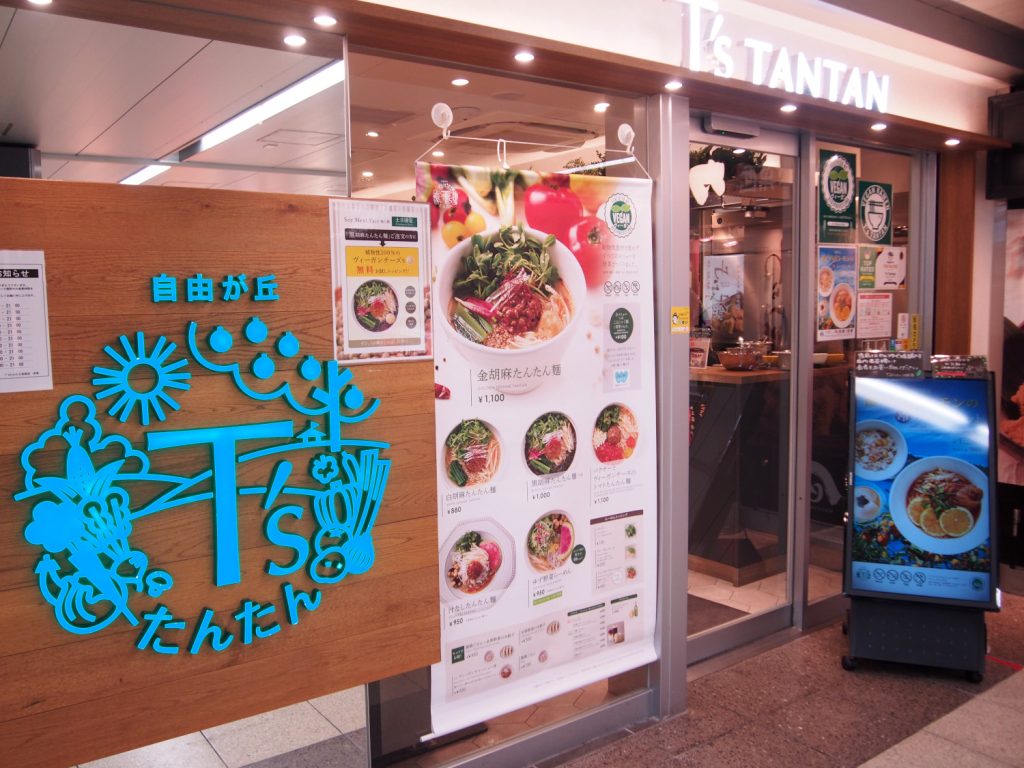 I didn't know that T's Tantan opened at the Ikebukuro Station at all.
Looks like it opened in 2020.
And I went to this T's tantan on May in 2022.
I often use Ikebukuro Station but I haven't noticed until then, so I was surprised at myself!!
After entering the ticket gate of central exit of JR, I could find the shop easily.
But it might take time to find the shop if you use different exit.
In that case, look for UNIQLO as a landmark.
Order Menu!
After entering the shop, you can find the kitchen right side and menu on the left.
It is a touch panel menu, so you can complete from ordering to check here.
It was good it also accepted credit card as well.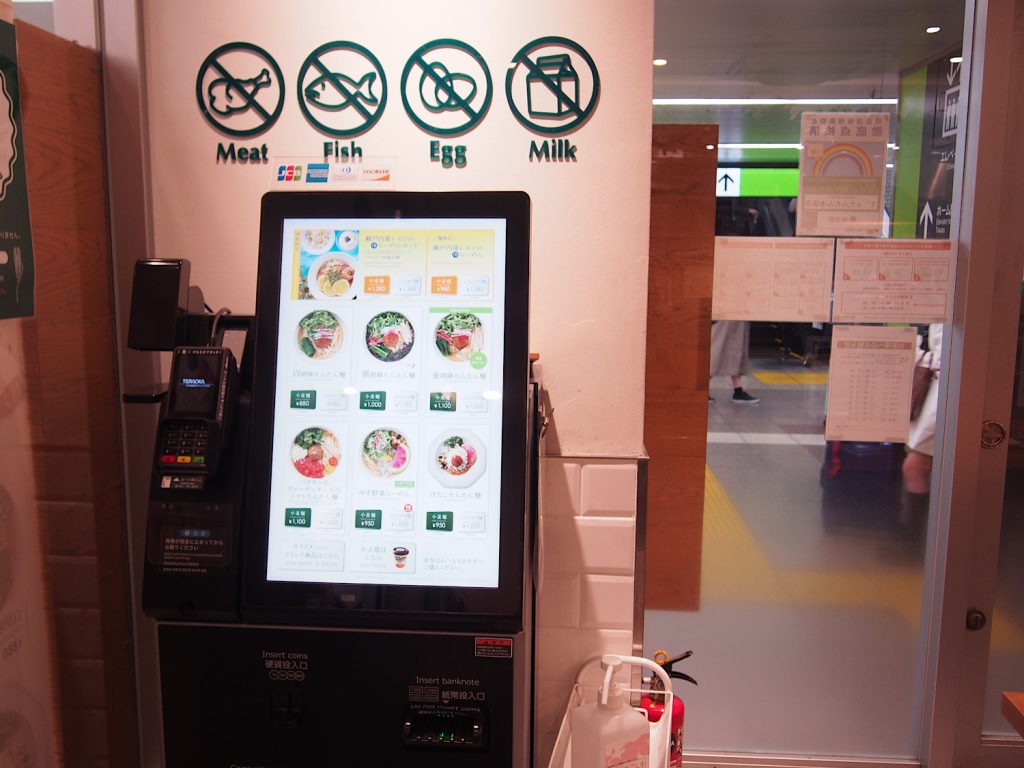 I always eat White Sesame Tantan and Black Sesame Tantan at other restaurant of T's Tantan.
I noticed that there was a seasonal menu.
That was Setonai Lemon Cold Ramen.
Today is hot, so I'm gonna order this ramen!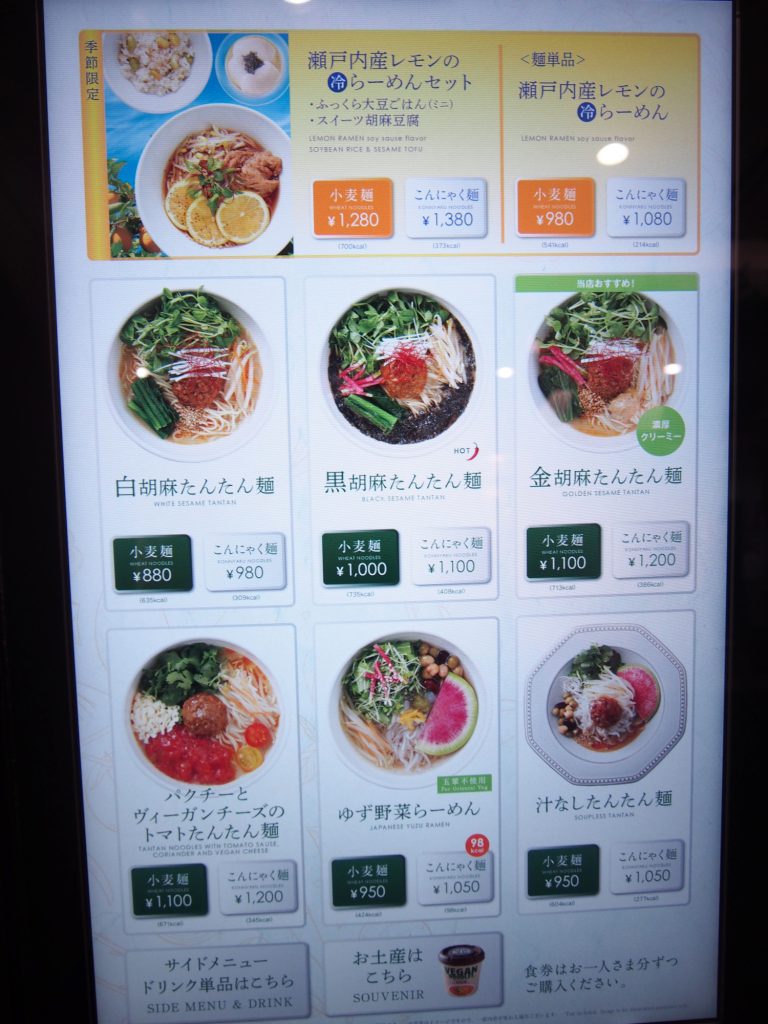 On the side menu, vegan chashao (roast pork), vegan cheese, etc.
I'm curious about vegan cheese, so I'll add it!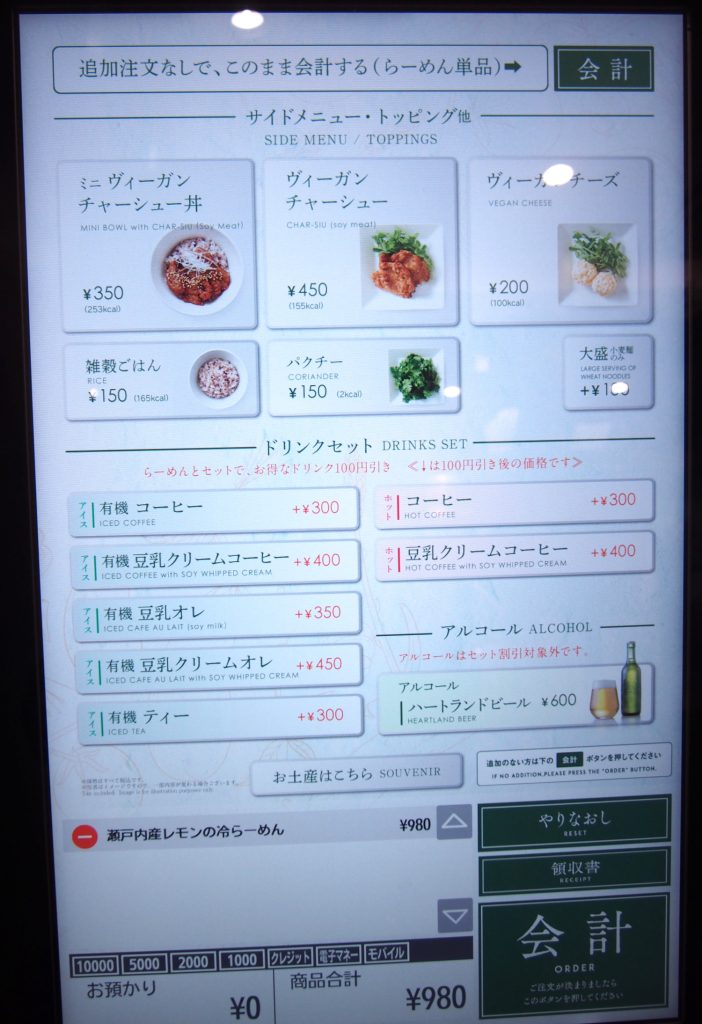 Drink menu was organic coffee, organic tea, etc. but I go for water, that is, "free".
If you like alcoholic drink there was Heartland Beer, too.
Atmosphere Inside
After ordering on the screen, it came out ticket, so I handed the ticket to the staff at the kitchen.
Then, looked for a table.
There were some table seats in front of the entrance.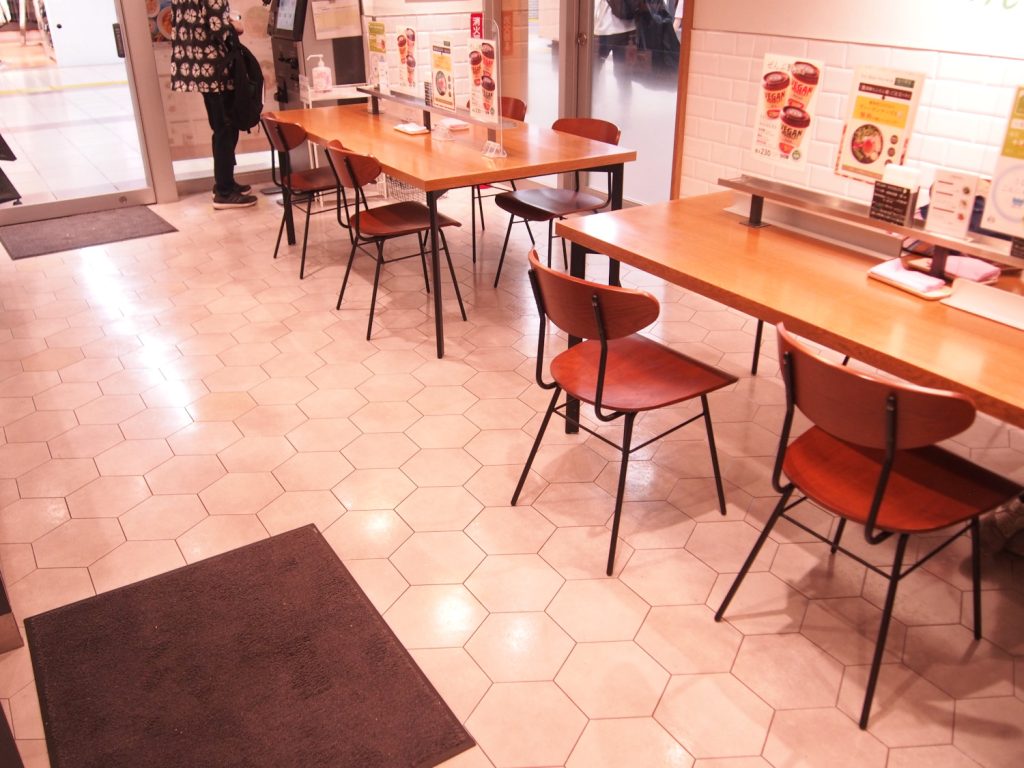 There were seats on the back, too that I went to the counter seat on the back!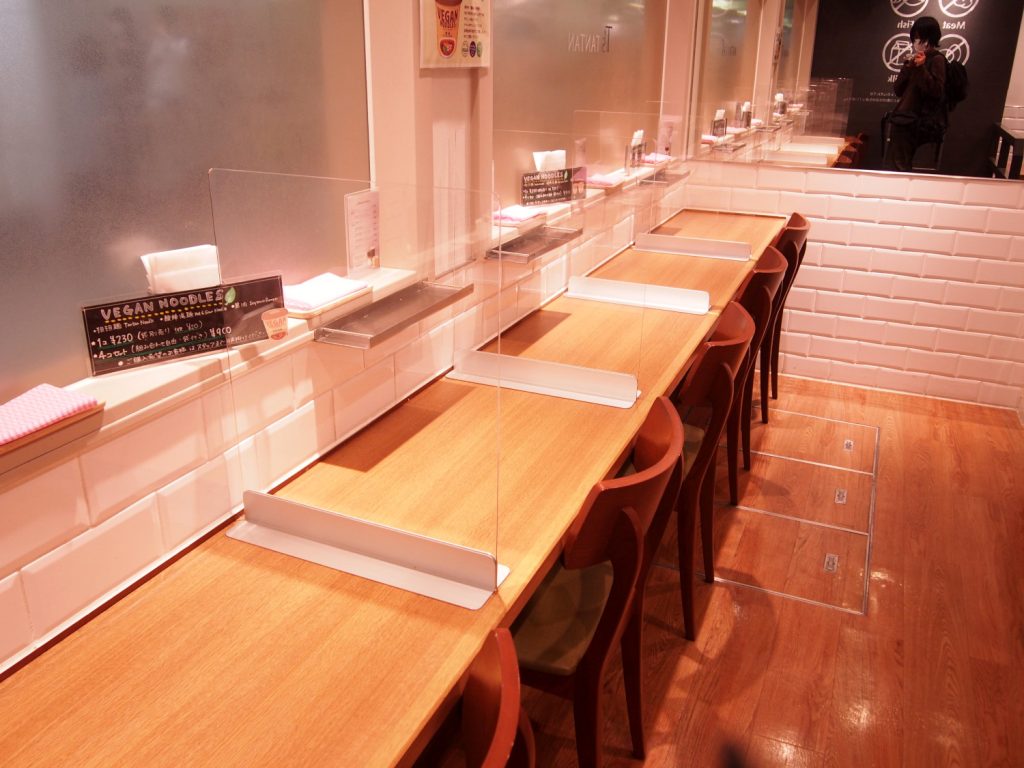 Looks like you can buy cup noodles of T's Tantan here.
Looks like I could order them using touch panel menu which I used at the entrance.
I'm gonna add some cup noodles to the order later.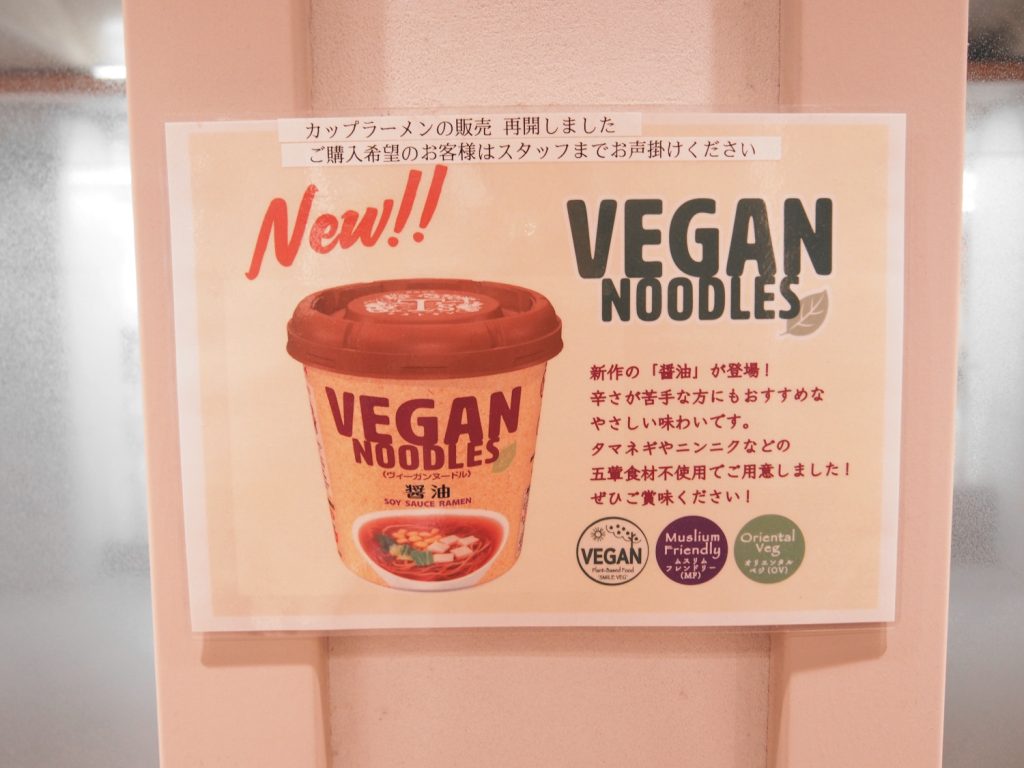 I didn't order any drink this time but about $0.9 (100 yen) discount you can get if you order drink at the same time.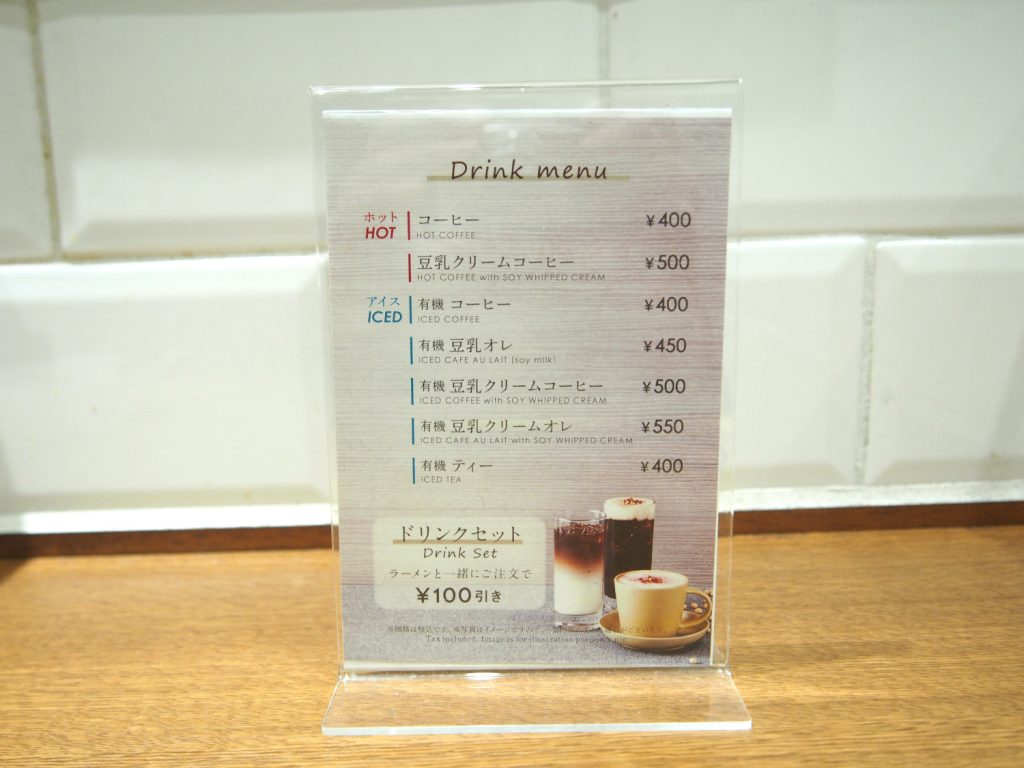 By the way, there were no sockets to charge battery for mobile on the any table seats.
Enjoy Setonai Lemon Cold Ramen and Vegan Cheese
In 5 minutes or less, it came, rather I was called.
When the dishes ready, your order number is called and you need to get your dishes at the kitchen.
All self-service including free water.
I think it is reflected in the price.
Setonai Lemon Cold Ramen and vegan cheese look good!!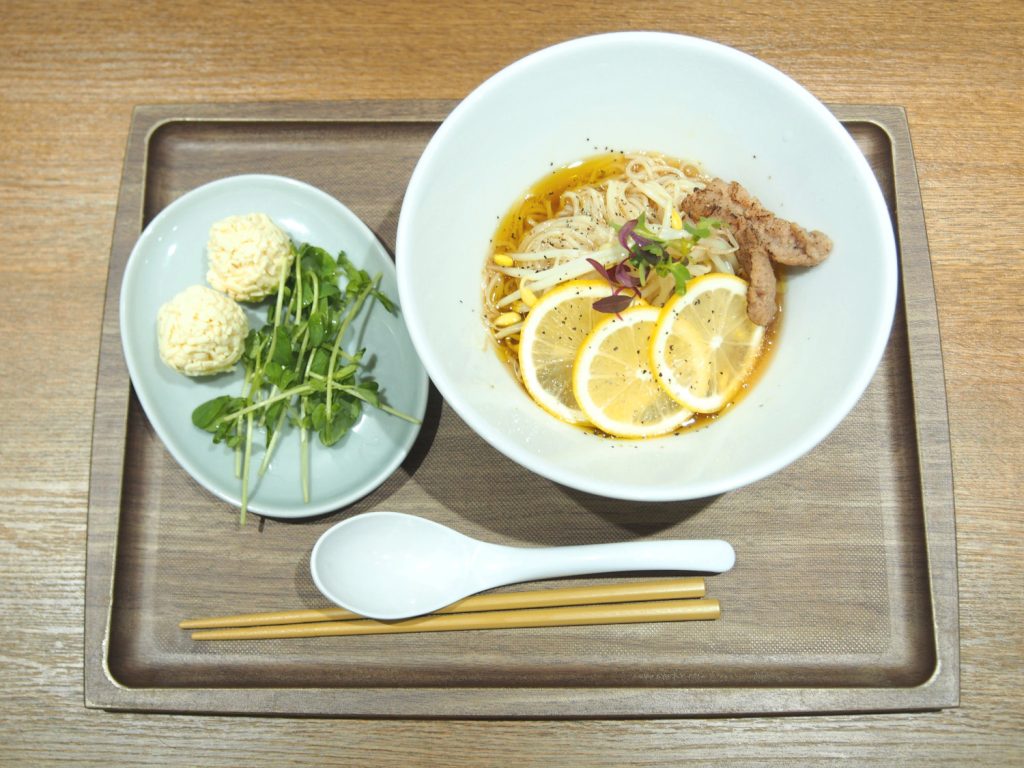 Price of the Setonai Lemon Ramen was about ($8) 980 yen, vegan cheese was about $1.5 (200 yen), so reasonable price!
Slices of lemon put on the ramen.
I wonder if I should eat ramen after squeezing or I could eat the lemons directly?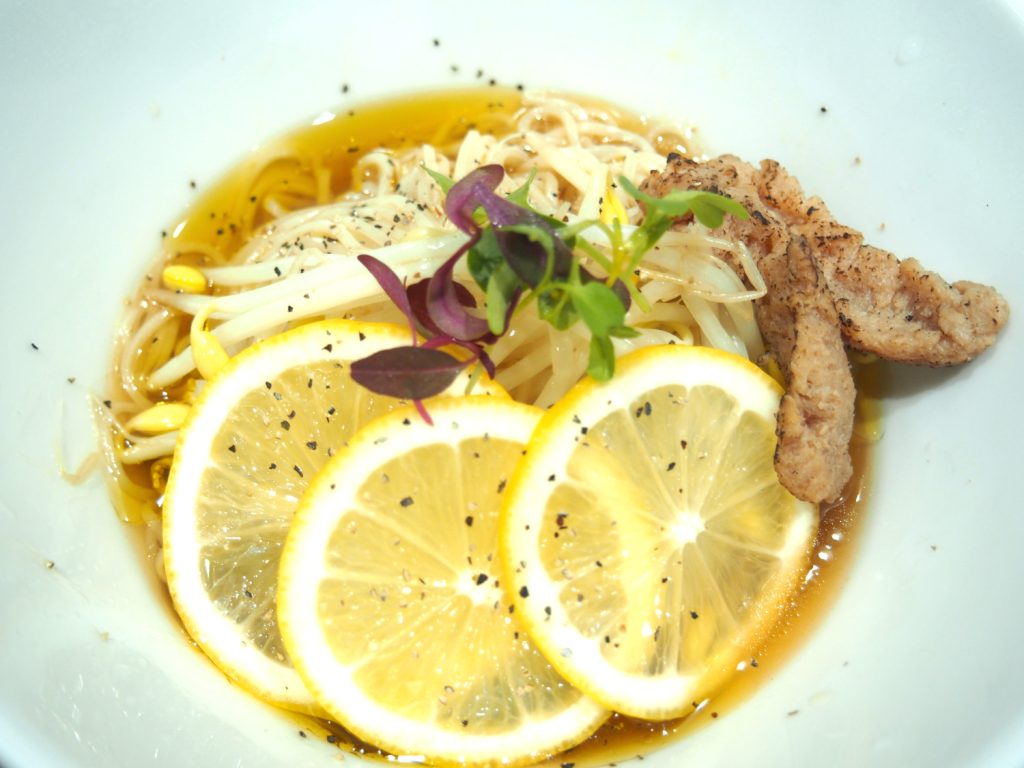 Anyway, I eat from the noodle!!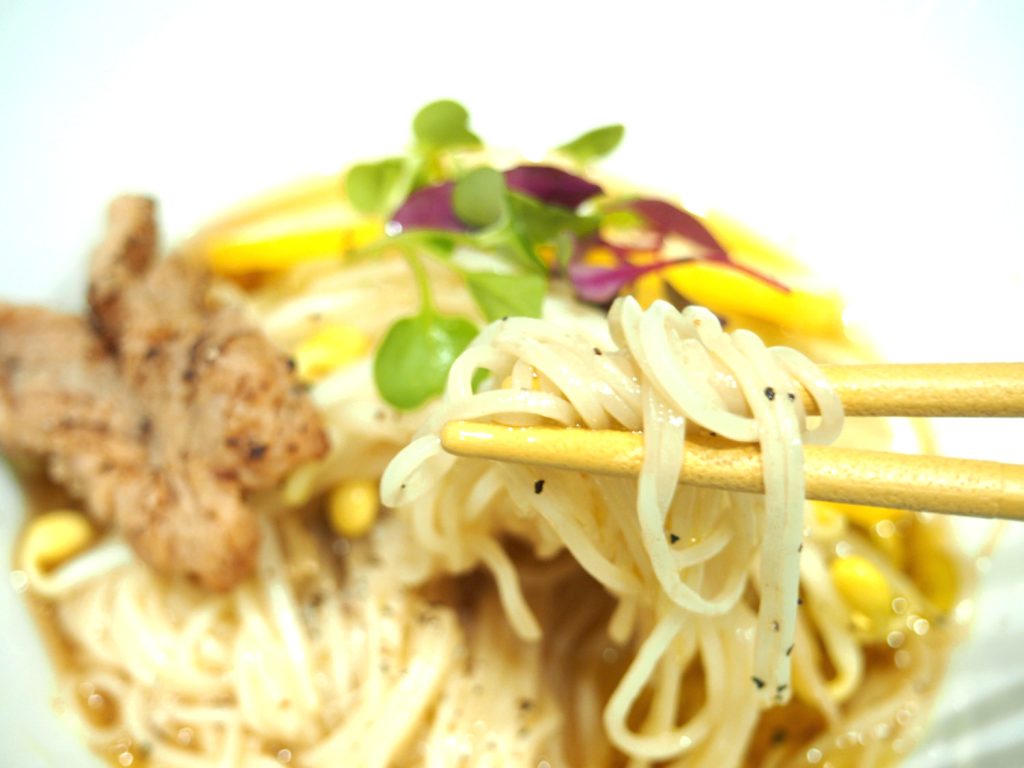 Thin noodles are nice and not too cold.
Soup cling to the noodles has fresh sourness of lemon in it!
I felt like I could enjoy this noodles even when I had no appetite!
For the lemons, without squeezing I could enjoy the sourness but after squeezing them I could enjoy much more strong sourness!
So you can enjoy the soup by adjusting the sourness to your taste!
After all, I ate all the slices of the lemons.
Later I checked the ramen to find that the lemons were grown without postharvest or wax that it was OK to eat all of them.
I'm relieved to know that I was right!
Bean sprouts were fresh and tasty!
There were also slices of soy meats on the top.
It was not like crispy but soft texture and I could enjoy the flavor of soy beans.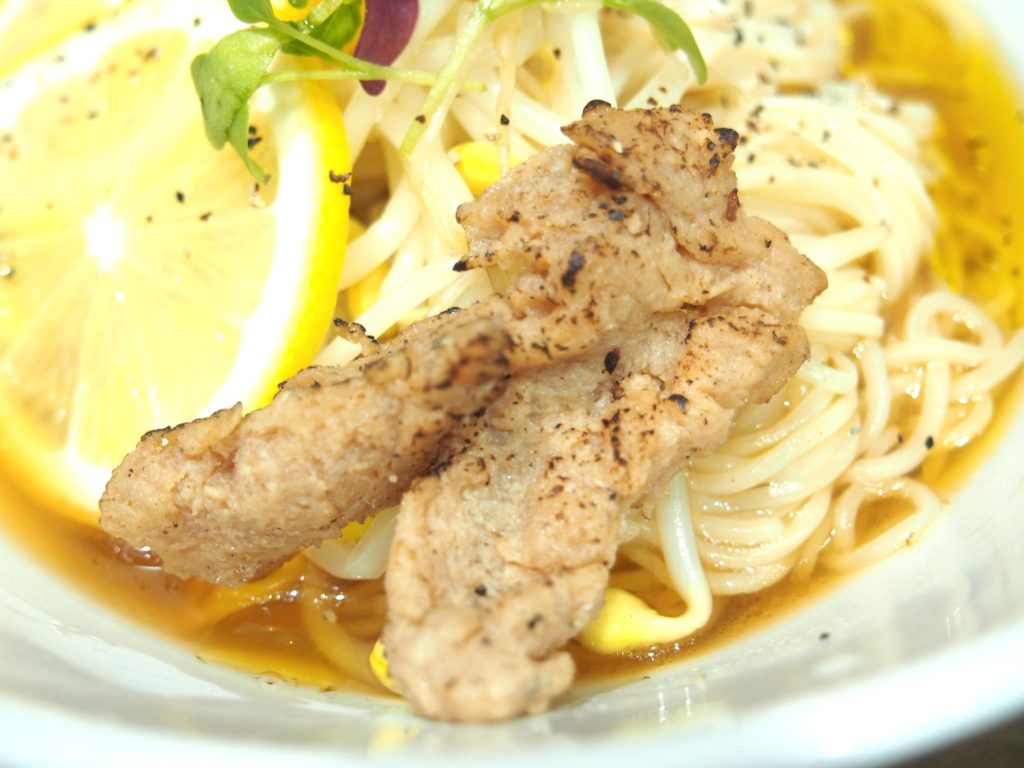 And this is vegan cheese!
The appearance looks like shred cheeses for pizza were made into the ball.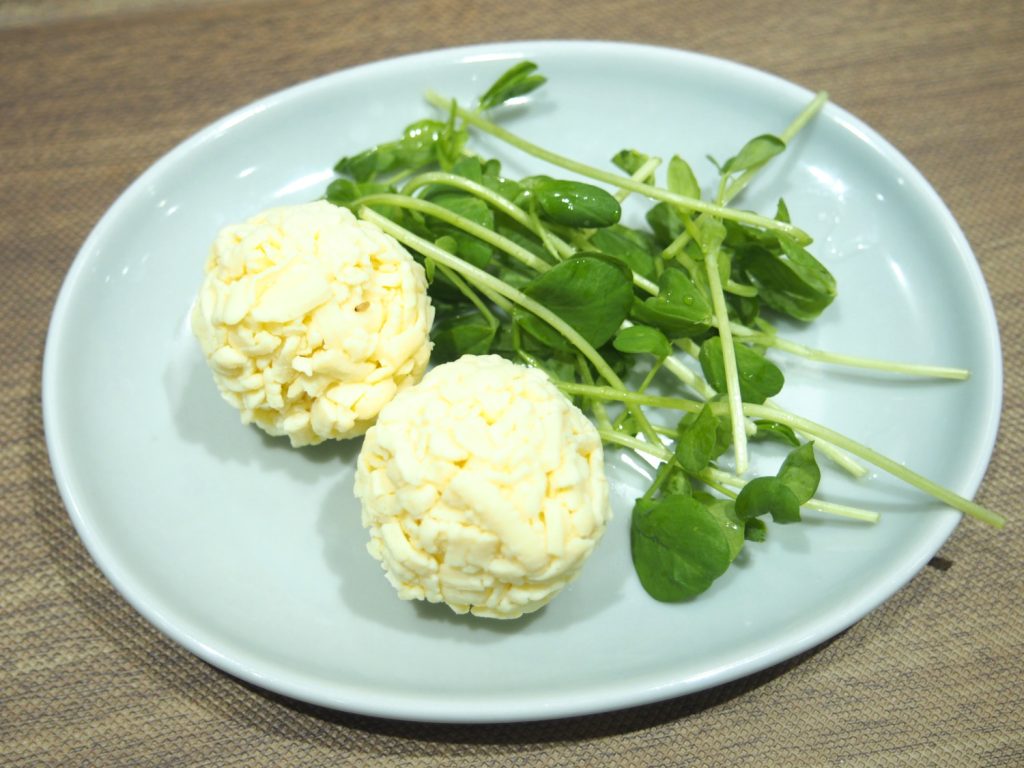 It had a thick taste of cheese!
Still, not like that of strong taste of dairy products that remains in the mouth.
Mild flavor and easy to eat.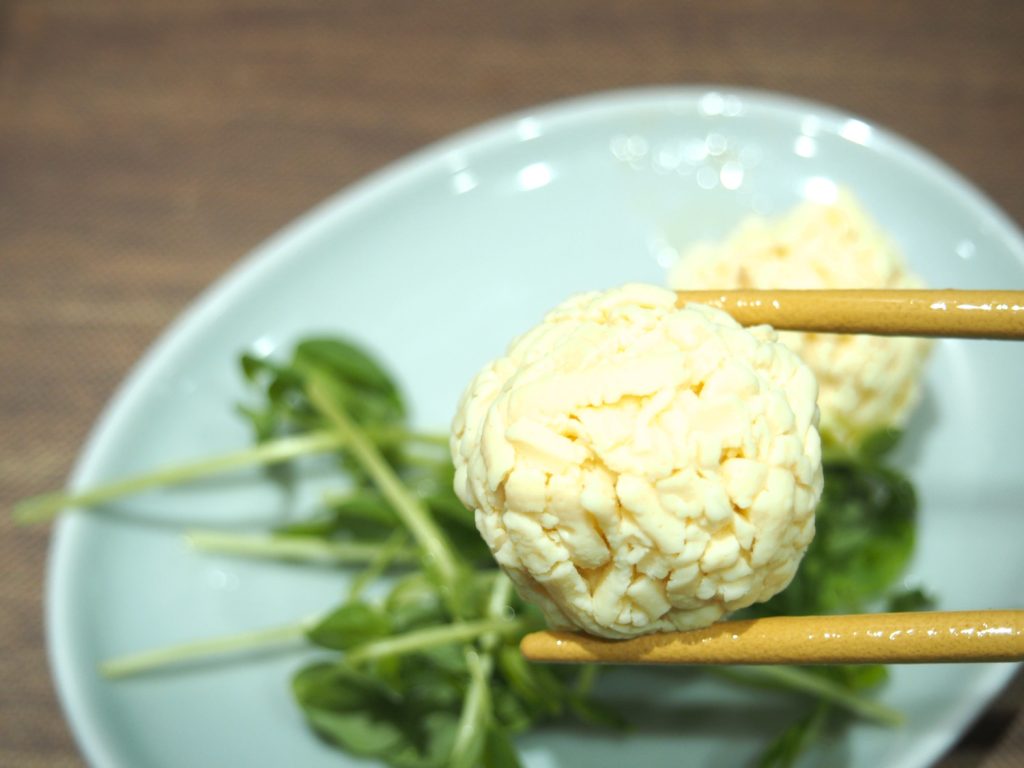 I think it goes well with beer or wine!!
(Although I don't drink alcoholic drinks very much)
Summary of T's Tantan Ikebukuro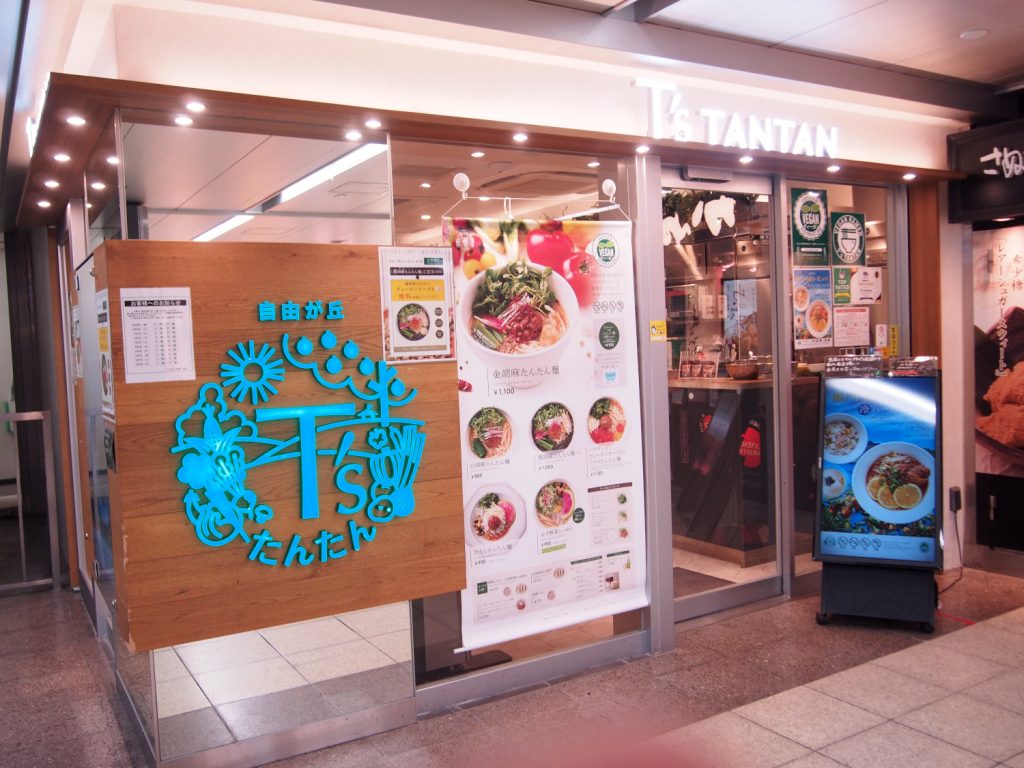 I can say all the noodles of T's tantan are very tasty.
I'm always surprised by their noodles.
How they can create such a tasty ramen only from vegetables?
Personally, I'm glad if they also add vegan sweets to the menu as I have a sweet tooth!
I recommend you vegan ramen of T's Tantan if you have a chance to use Ikebukuro Station.
You can enjoy their noodles inside of the Ueno and Tokyo Station, too!!
T's Tantan Ueno
T's TanTan Tokyo Keiyo Street
I brought back some cup noodles as a souvenir for my friends before I go back!
Google Map of the T's Tantan Ikebukuro