Vegetarian Menu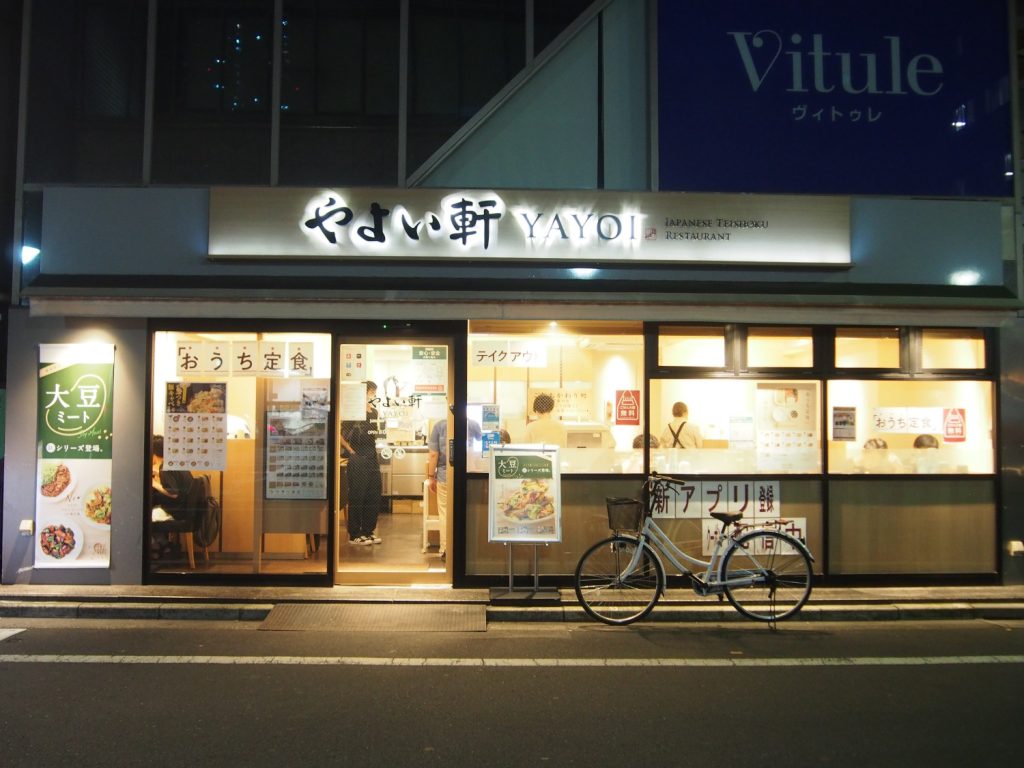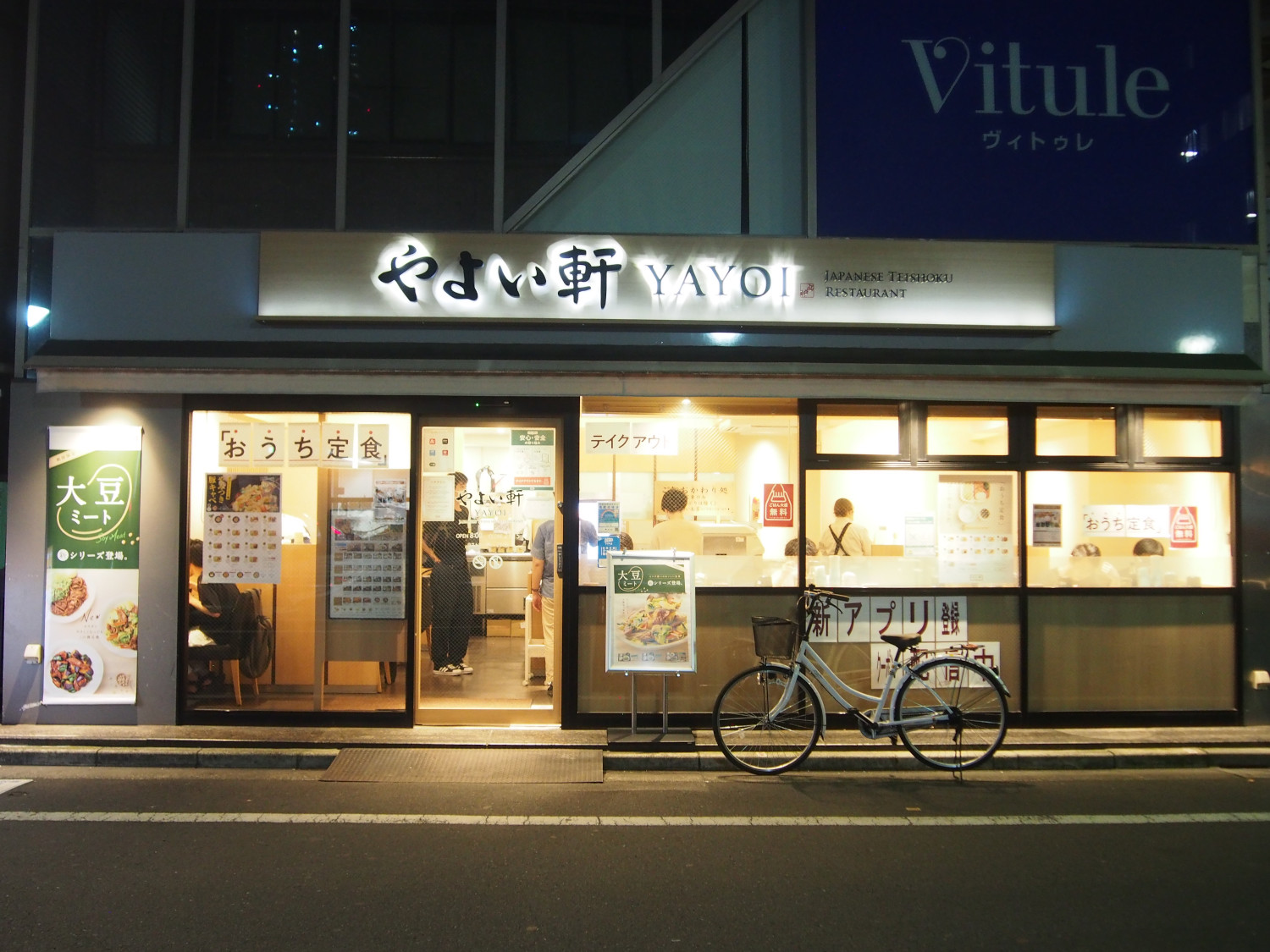 Japanese chain restaurant Yayoiken started offering soy meat set on June 2022.
3 types of soy meat set they offer.
I can't say this new menu is for a vegan as the set menu includes fish and egg.
And later I found that the set menu I ordered this time included even chicken bouillon.
What I can say here is only Ginger Grilled Pork of Soy Meat is OK for flexitarian or vegetarian who are OK with fish and egg.
Yayoiken Ikebukuro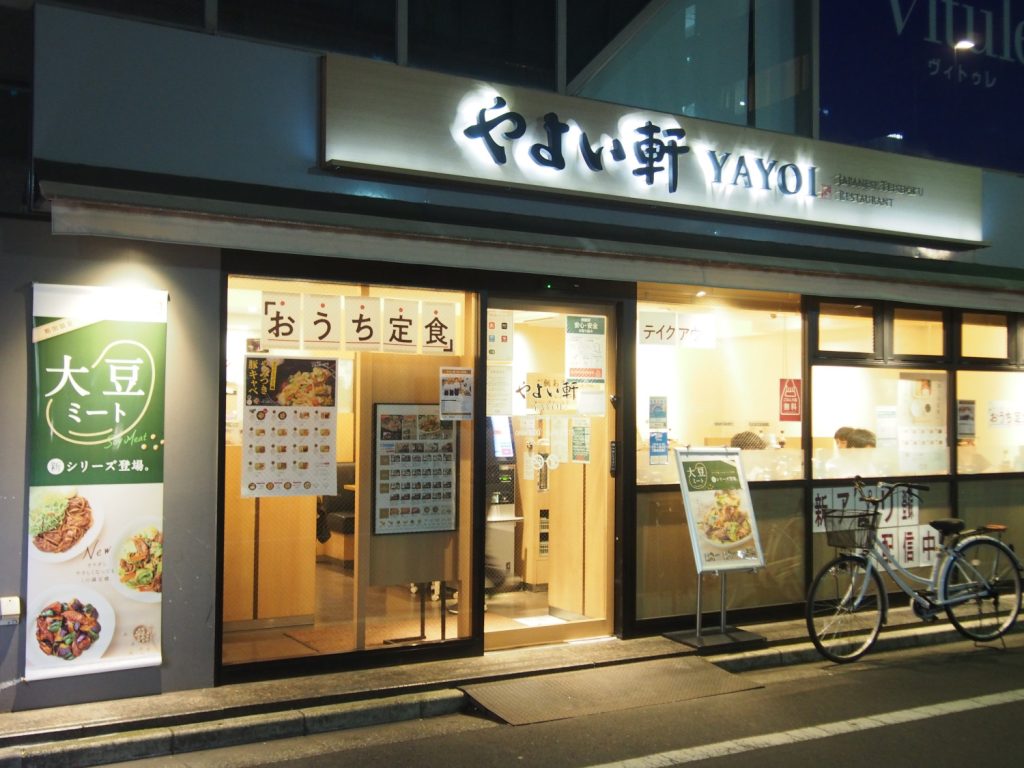 You can find Yayoiken all over Japan as it is a big Japanese chain restaurant.
This time I went to Yayoiken Ikebukuro.
There are 2 Yayoiken (East exit and West exit) in Ikebukuro and you can get to both in about 5 minutes from the Ikebukuro Station.
I went to Yayoiken East Exit.
I could see signboard of Soy Meat Set in front of the restaurant.
It was 8:30 pm, time after dinner, so I thought less people but many people still kept coming and going.
I didn't know that Yayoiken is such a popular restaurant!!
I wondered if I should wait for a while but I gave in to hunger and came in.
Chose Soy Meat Menu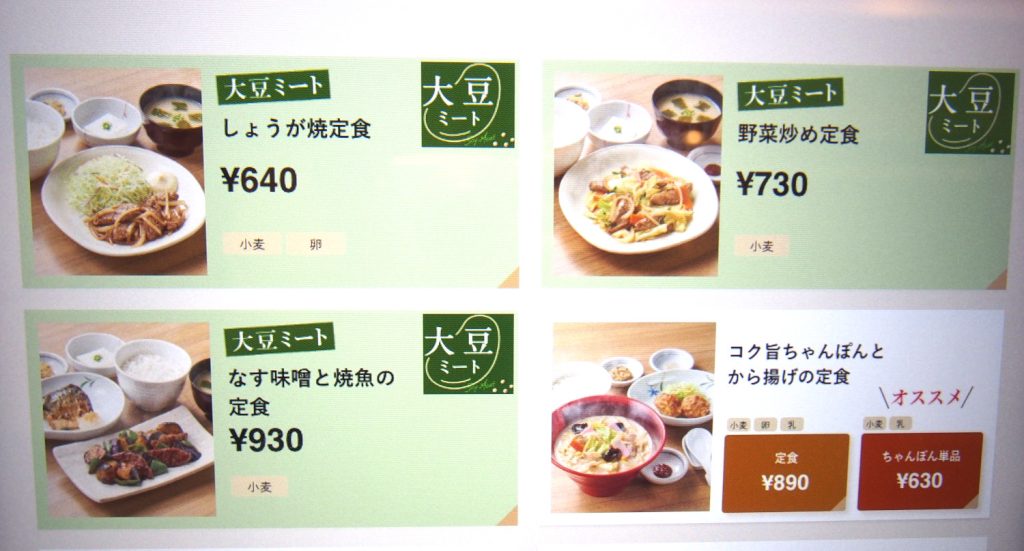 Chose menu from the ticket machine.
There were following 3 types of set menu
・Stir Fry Vegetables of Soy Meat
About $6.5 (730 yen)
・Ginger Grilled Pork of Soy Meat (Pork is from Soy Meat)
About $5.5 (640 yen)
・Eggplant Miso and Grilled Fish of Soy Meat
About $8 (930 yen
I wanted to try Eggplant Miso and Grilled Fish of Soy Meat but it came with fish.
Although fish stock is used for miso soup of the other menus, too.
I go for Stir Fry Vegetables of Soy Meat.
I chose Stir Fry Vegetables of Soy Meat Set.
(Later, I found that this menu used chicken bouillon after all)
You can chose type of rice from either of white rice or pearl barley rice.
I chose ordinary white rice but I should have chosen pearl barley rice, late I thought.
There were table seats for two but not much space between each tables.
Counter seats seemed muh more relaxing, so I took a counter seat by the window.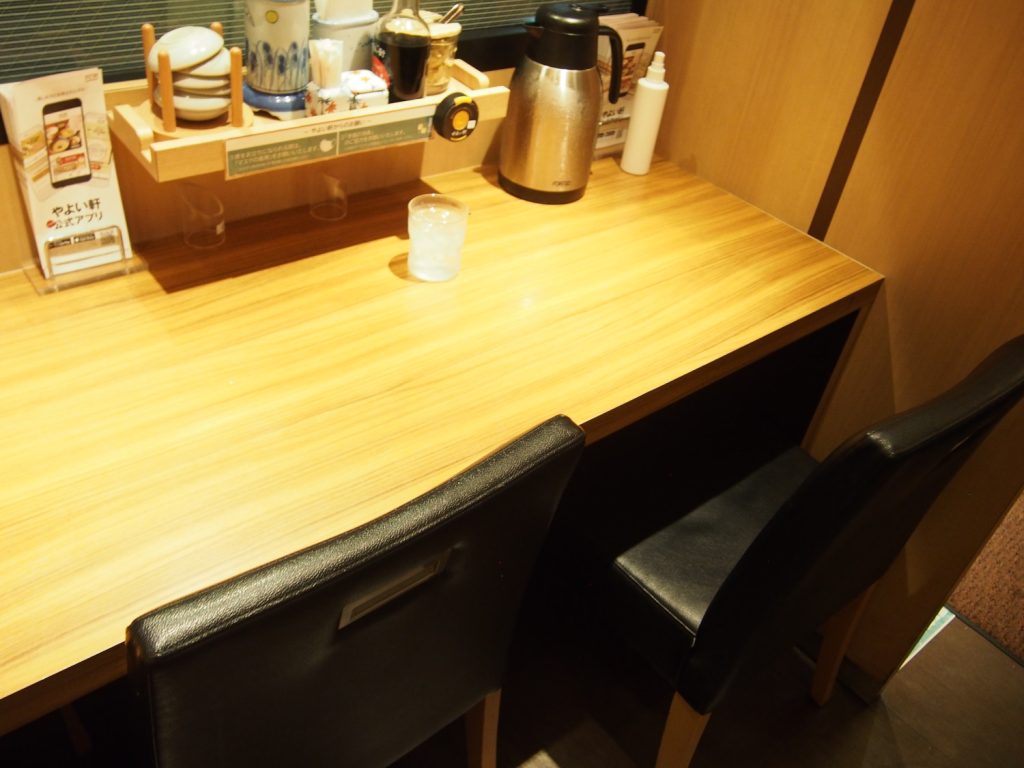 Stir Fry Vegetables of Soy Meat Set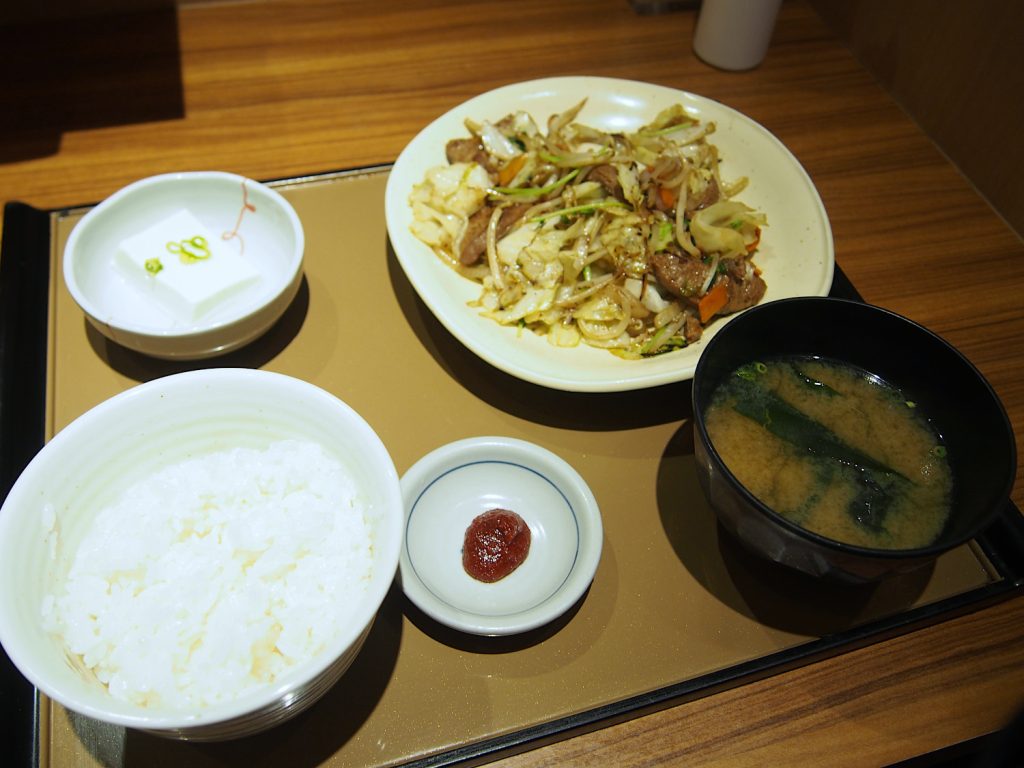 Waited for about 5 minutes and the waitress brought the meal to me.
This is Stir Fry Vegetables of Soy Meat Set!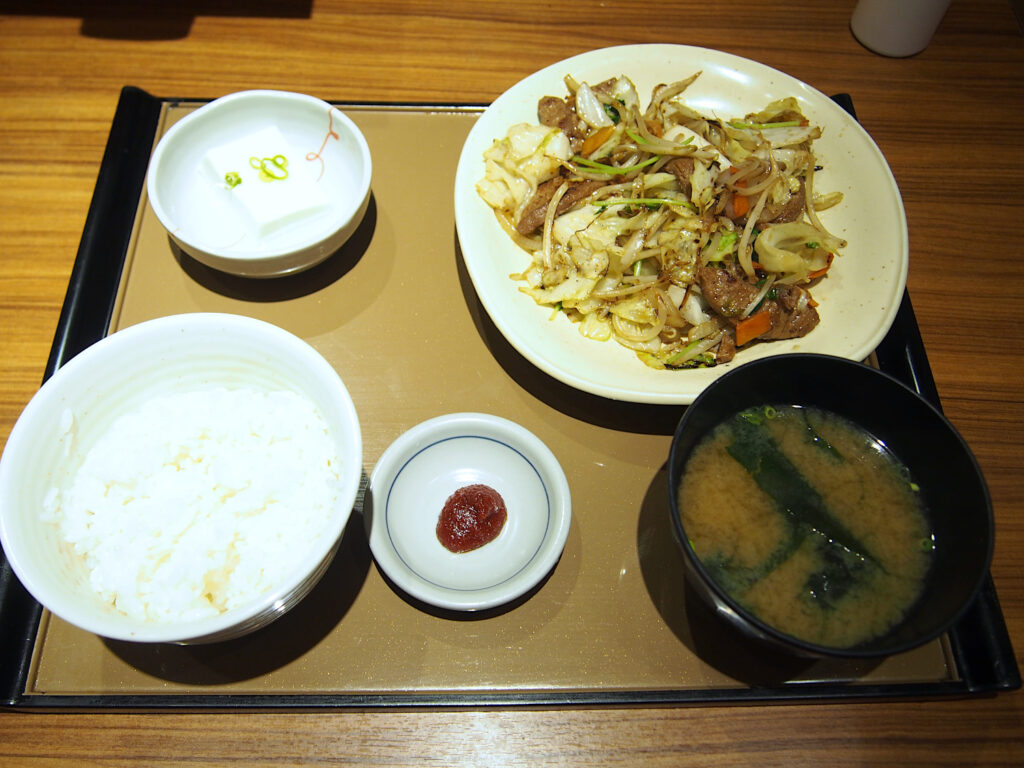 The appearance is just an ordinary stir fry vegetables.
I'll try, anyway.
Oh, before the things of soy meat, vegetables are fresh and tasty!!
I myself make stir fry vegetables sometimes but I can't create this fresh texture.
Maybe this is something big frying pan and firepower of the kitchen can make.
Complete defeat to Yayoiken.
This is the soy meat I was curious about.
The appearance is just meat.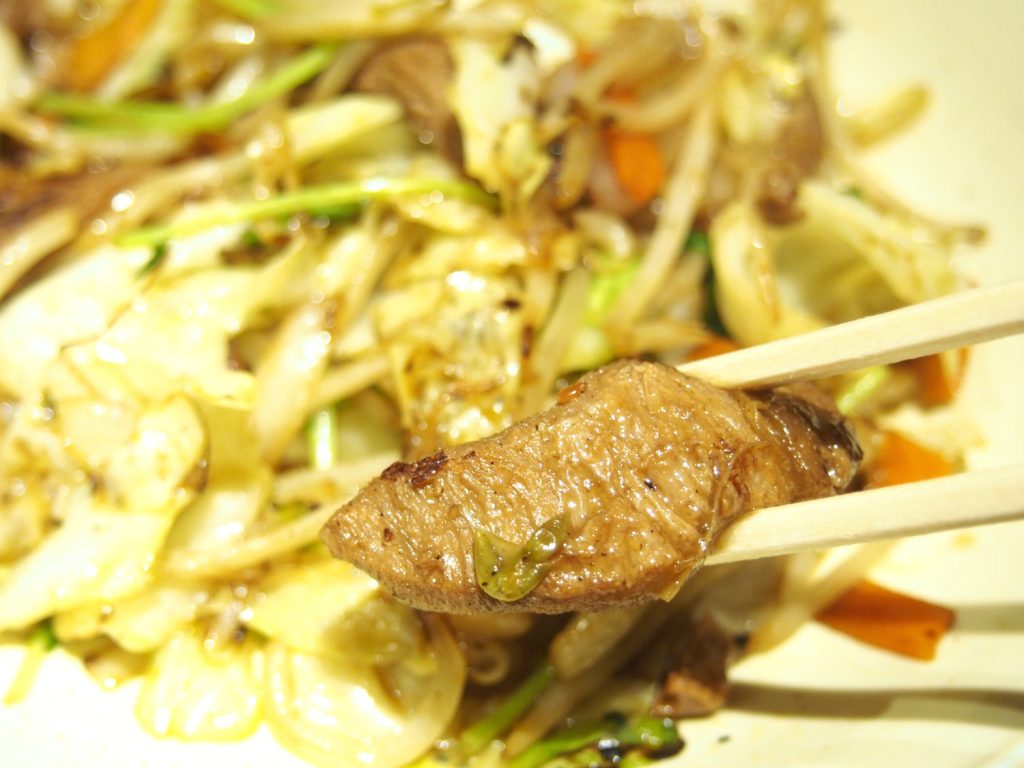 Tried the soy meat to find that it was already seasoned.
Thick and good texture it has.
Close to real meat.
I think it is difficult to tell the difference if you eat soy meat with vegetables.
Great job!!
There was spicy miso in this set.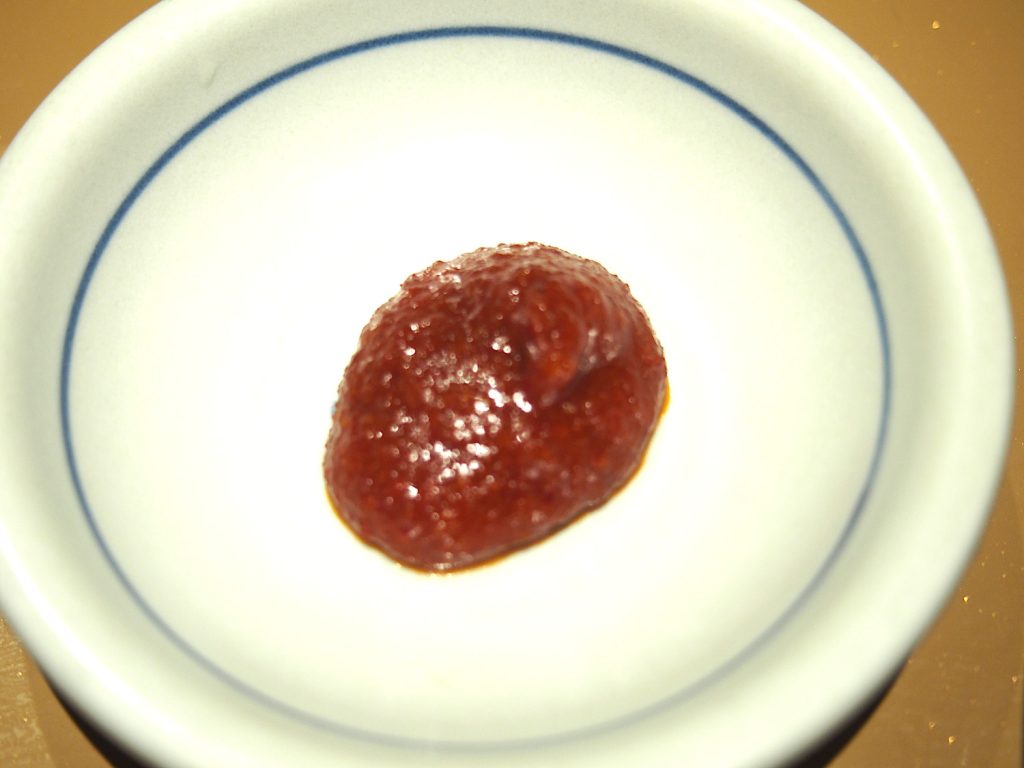 For Tofu?
Maybe not, I think this is for stir fry vegetables.
Mixed it with vegetables and a bit spicy taste I could enjoy.
Miso soup is an ordinary tasty miso soup.
But I think the soup stock is from fish.
By the way, for rice of set menu, it's free.
So you can enjoy as much rice as you want.
From a big rice cooker, I could scoop rice but it became automatic after pandemic.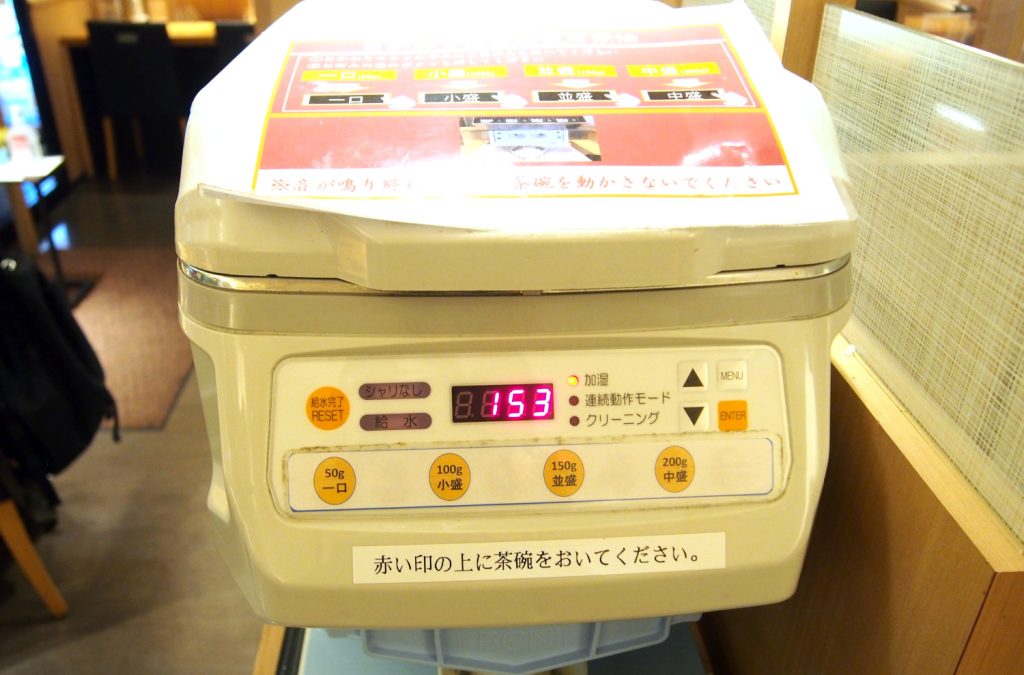 You just set your rice bowl under the machine and choose from one bite(50g), small(100g), medium(150g) and big(200g).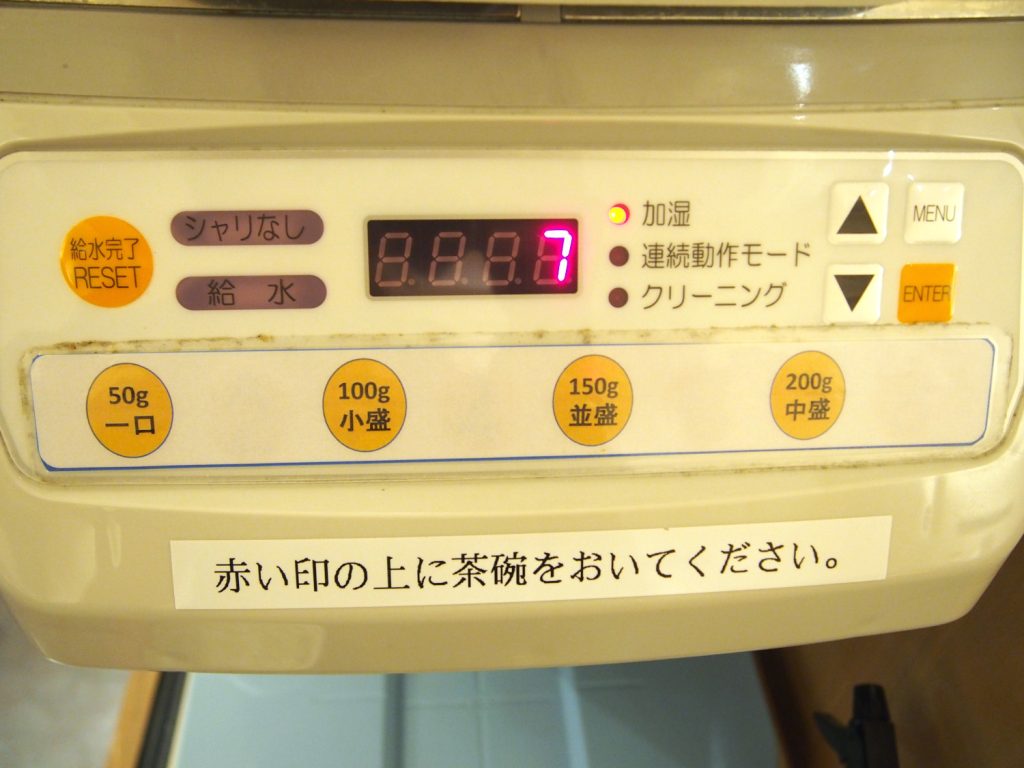 Press the button and rice drops from the machine.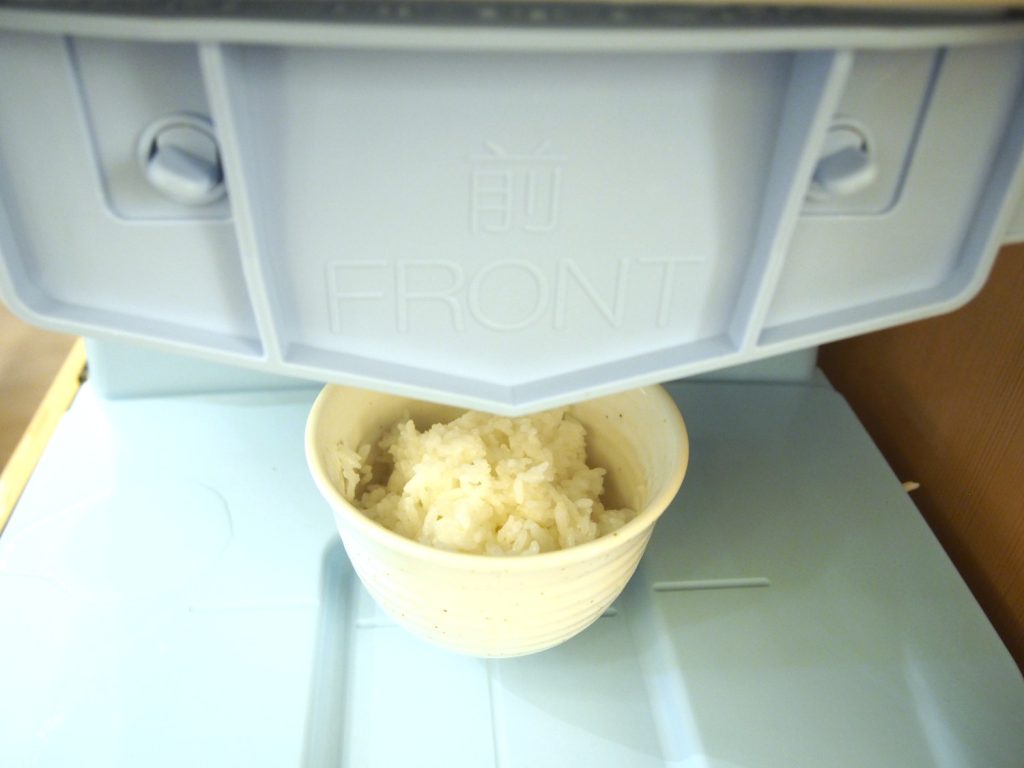 Seeing the scene, I lost my appetite, actually.
I prefer scooping rice by myself to automatically dropping system.
Putting rice thing aside, this pickled vegetables of Yayoiken is very tasty!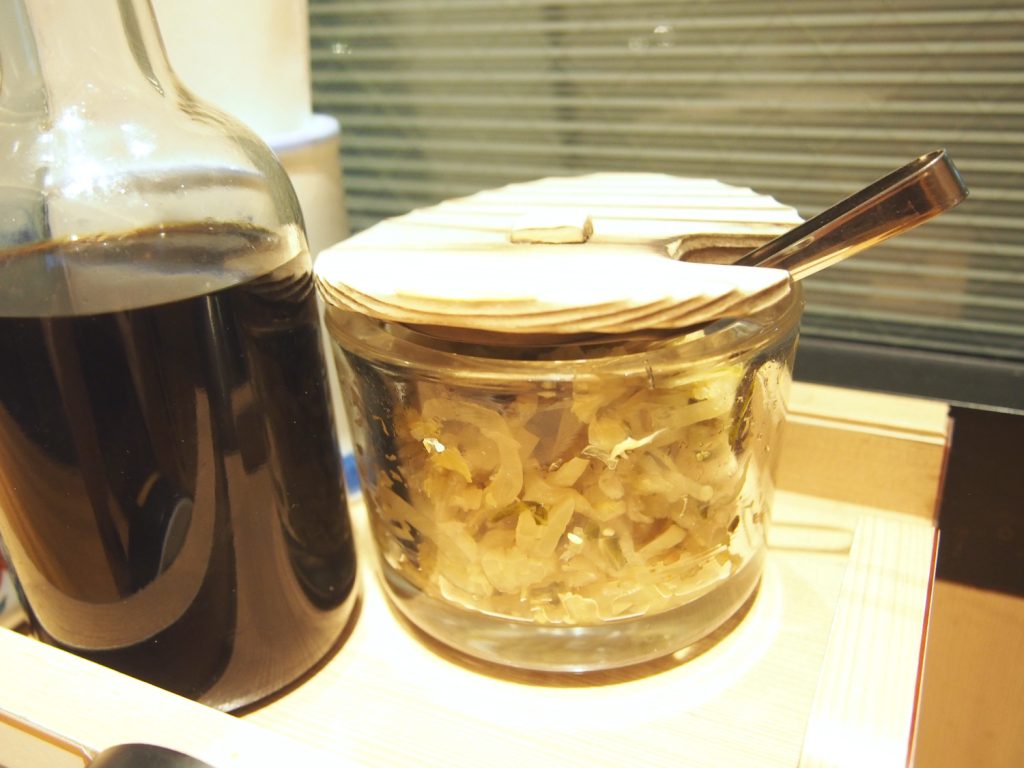 This is made of Chinese cabbage.
You can find it on the table and it's also free!
Such a tasty pickles that you can enjoy rice as much as you want just with this!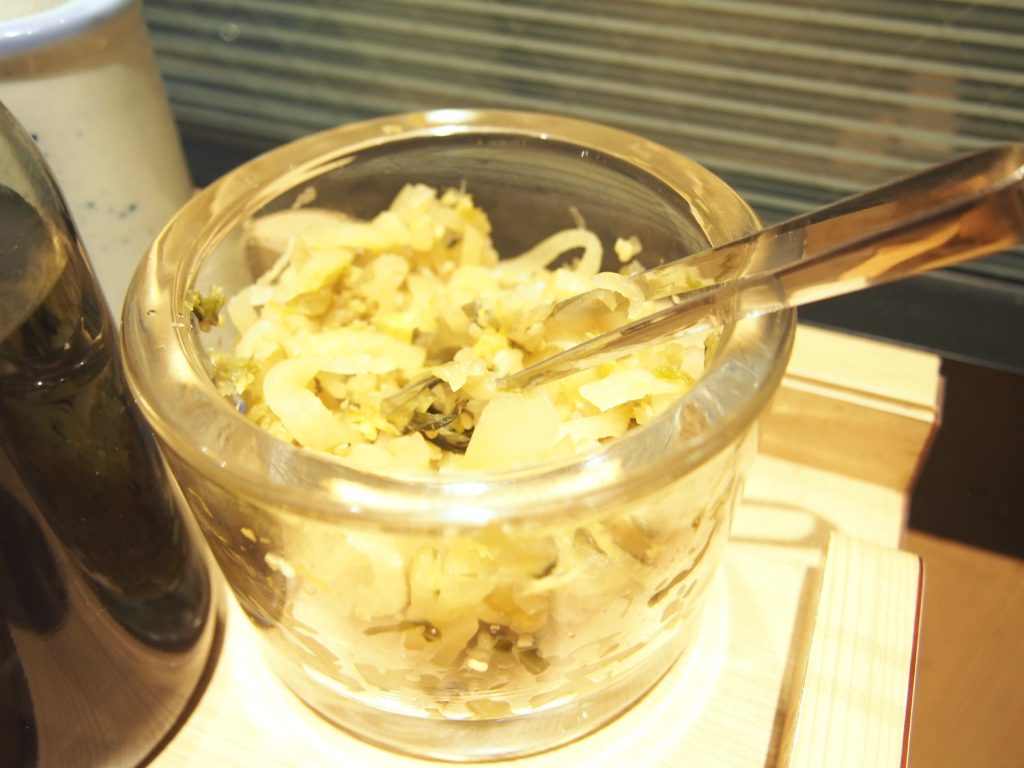 Limited pickles sold only at real restaurant of Yayoiken!
I'm very satisfied with the set menu and this pickled vegetable!
Summary of Yayoiken
Soy Meat menu was tasty but not for vegan.
Later I found that what I ordered used chicken bouillon.
Only Ginger Grilled Pork of Soy Meat is recommended for flexitarian or vegetarian who are OK with fish and egg.
No vegan menu, still, that's a great thing an ordinary chain restaurant started to use soy meat menu.
I hope Yayoiken someday offers vegan menu with vegan mark as well!!
Google Map of the Yayoiken Ikebukuro