Vegetarian Menu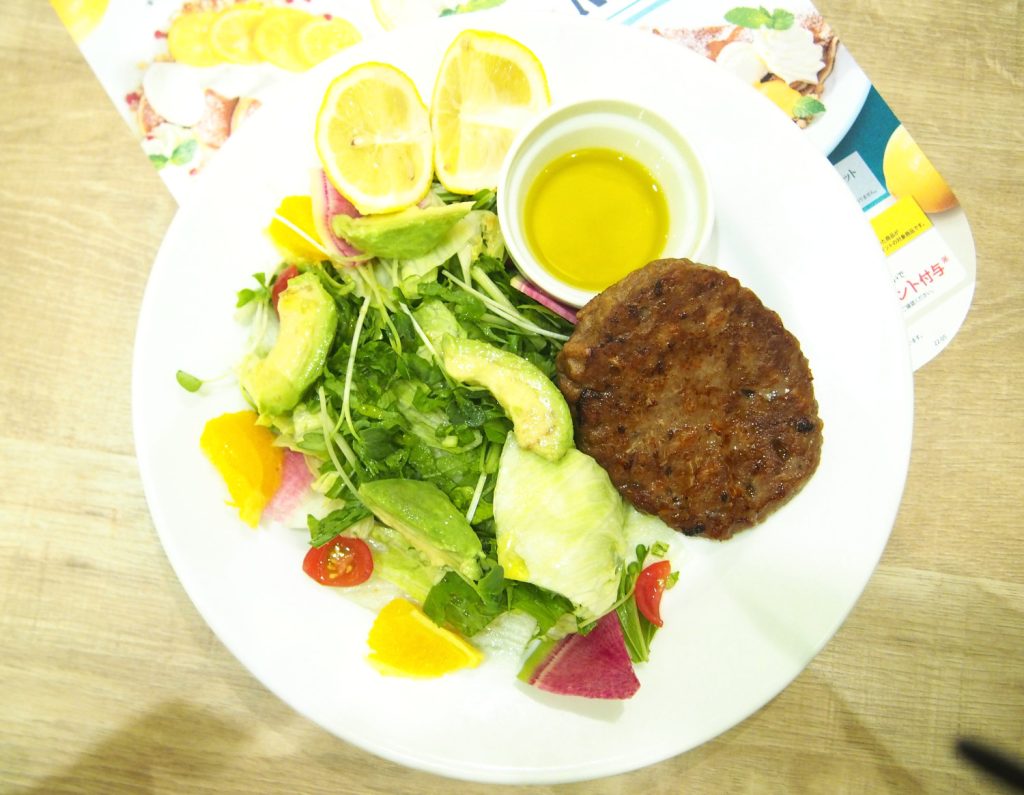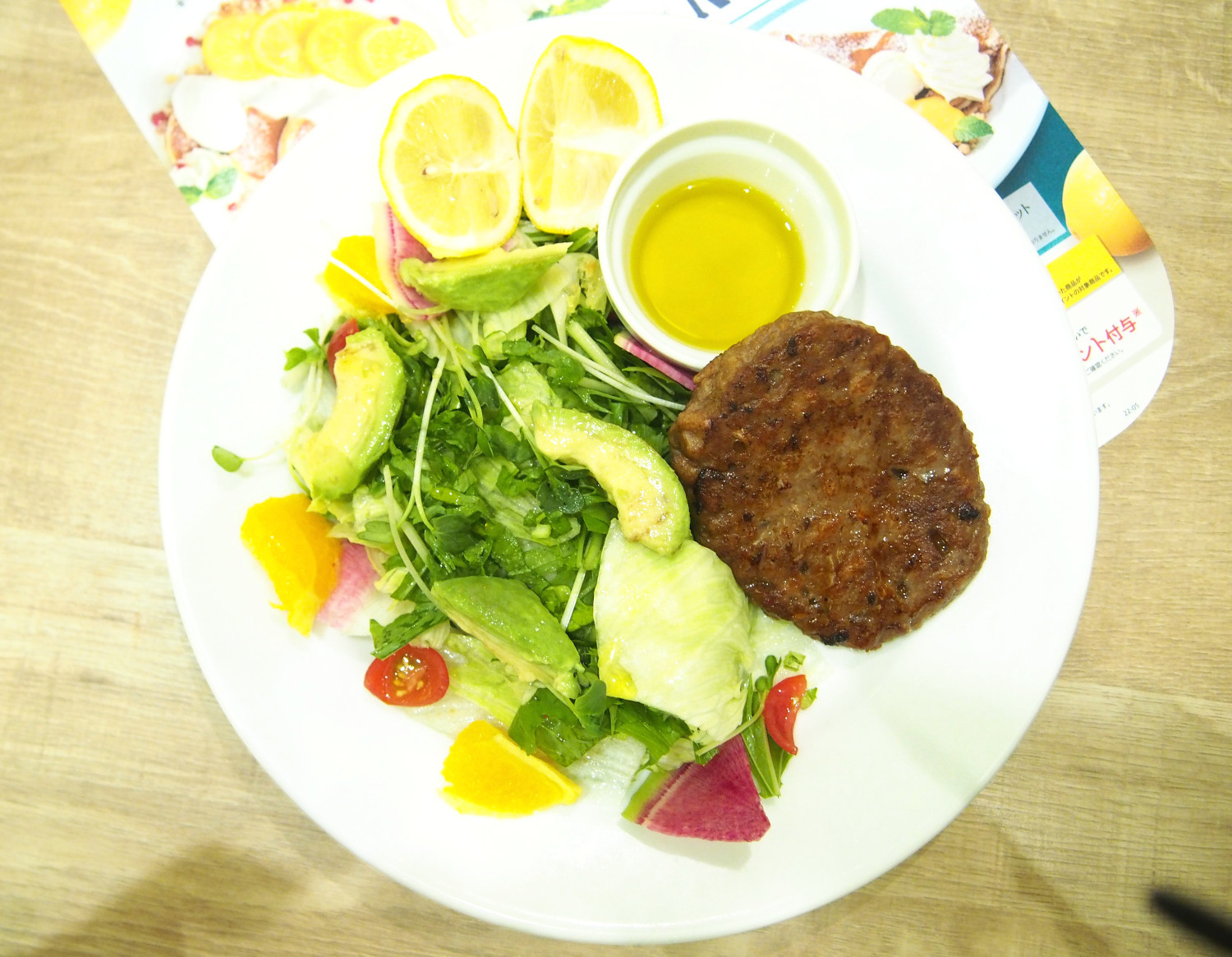 Went to Denny's as I heard I could enjoy Zero Meat Hamburg Steak.
They started selling this Zero Meat Hamburg Steak on March 2022.
This time I went to the Denny's in Ikebukuro, so I'd like to introduce you the veggie menu I tried!
Denny's Ikebukuro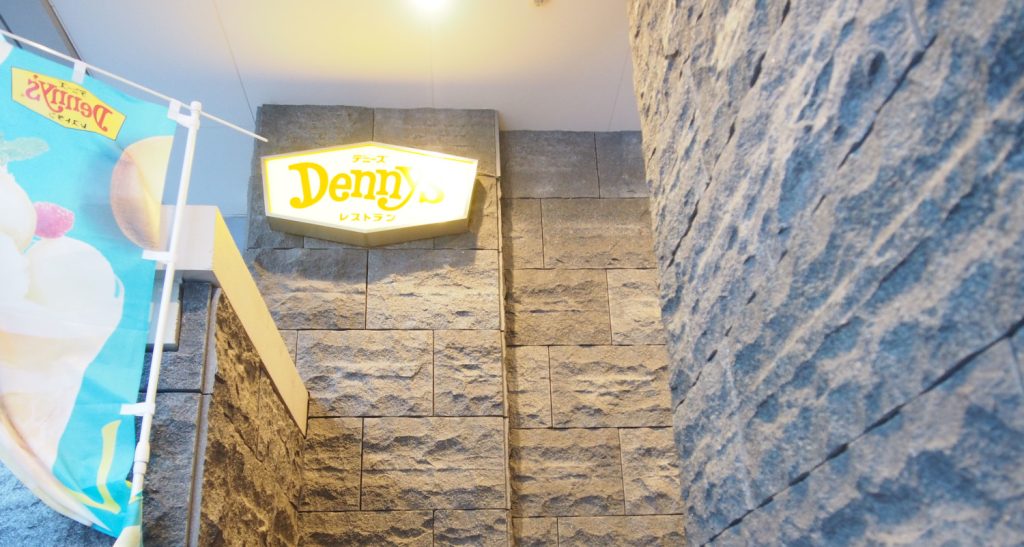 Came to the Denny's in front of Ikebukuro Station.
I first visited Denny's Meiji Street but the waiter told me that the menu was sold out.
I never imagined the word, sold out…
So I moved to Denny's in front of Ikebukuro Station.
This Denny's in front of Ikebukuro Station is always crowded with people.
The tables were almost full when I visited.
Zero Meat Hamburg Steak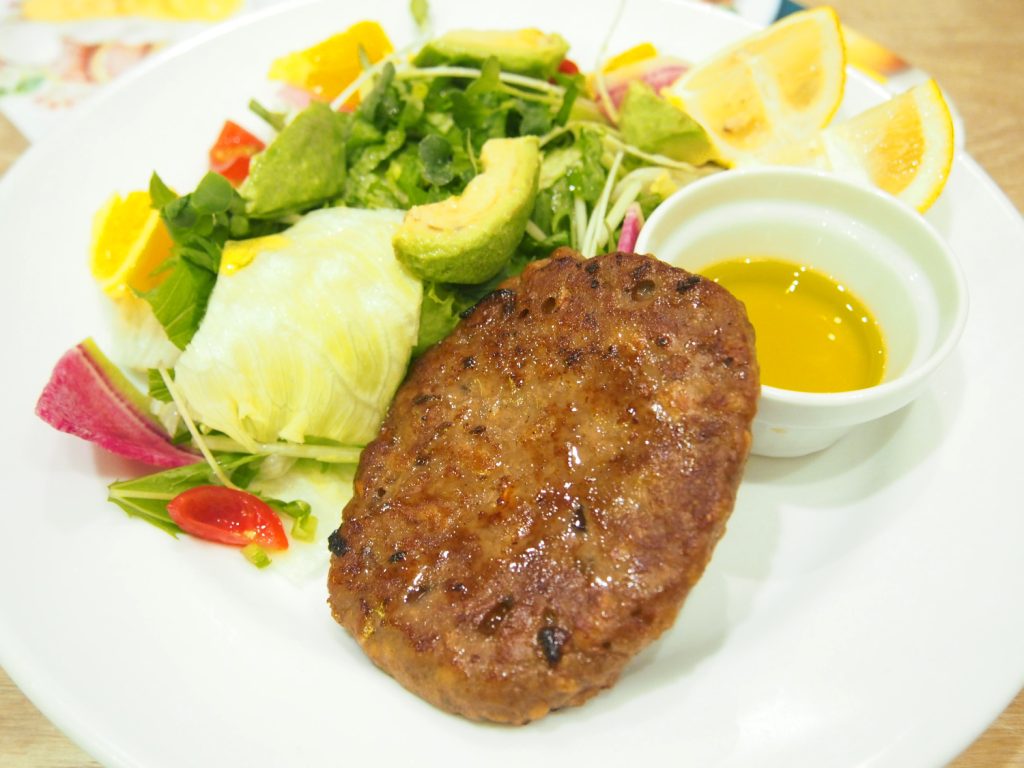 Spread the menu to find a veggie dish of Power Salad of Zero Meat Hamburg Steak.
The price was about $9 (1190 yen).
Come to think of this is not a set menu but single menu, it is not cheap.
I also ordered rice (about $1.8), so the total price was about $10 (1390 yen).
The calories is 453 cal. including Power Salad.
Not low but not high calories, I think.
Waited for about 15 minutes and here came Power Salad of Zero Meat.
The appearance is an ordinary hamburg steak.
Interesting point is it came with a small cup of olive oil.
Should I use it for the hamburg steak?
Interesting (It was for the salad after all).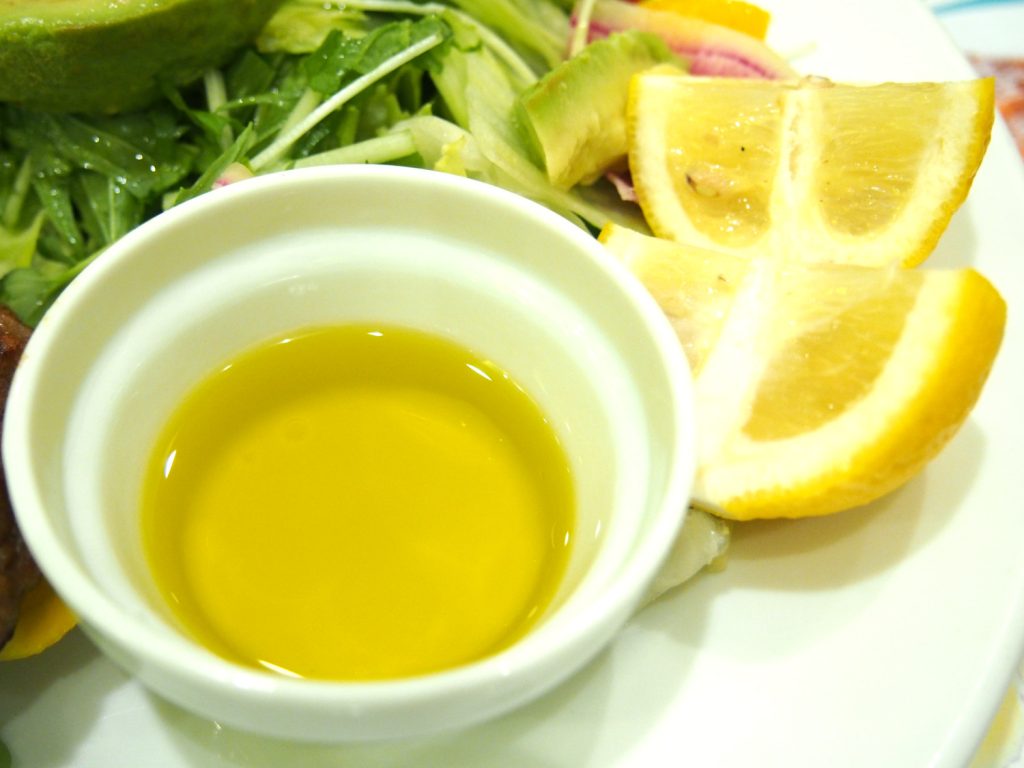 Itadakimasu!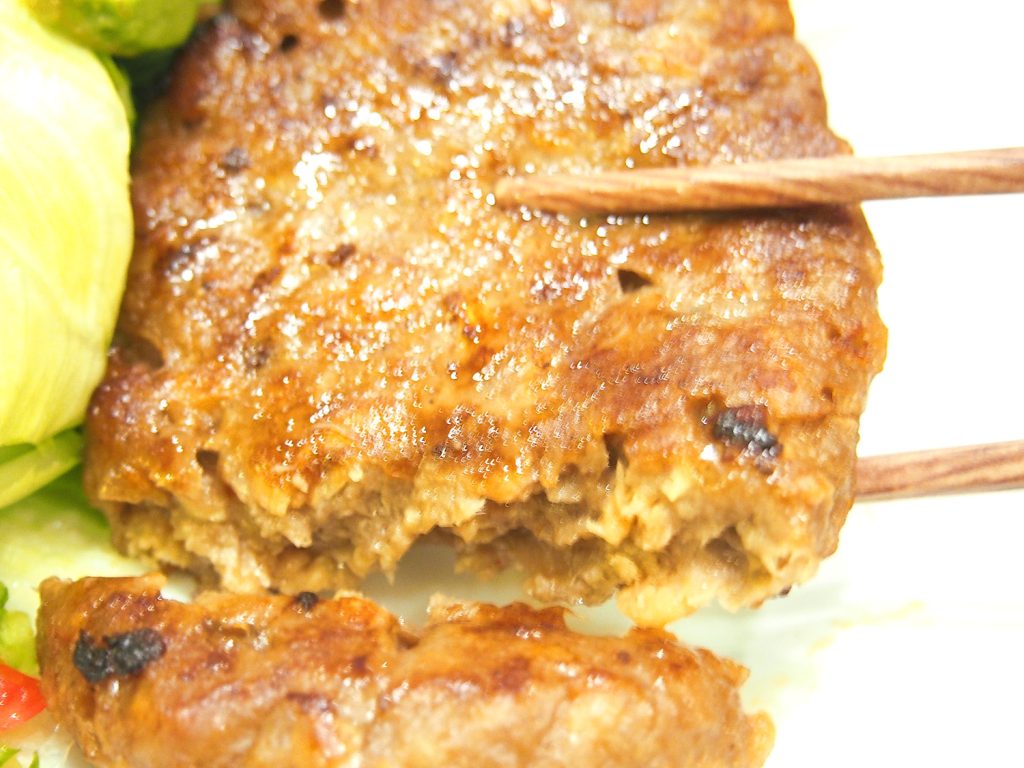 Although it had any sauce on it, it had lots of flavor.
Different from real meat but not that strong taste of soy and easy to eat.
Next, I added olive oil and lemon to the hamburg steak.
Well, maybe tasty?
Anyway, that's new way to enjoy hamburg steak, I thought.
But it was for salad, later I knew.
I enjoyed the meal in a wrong way!!
Please note that this olive oil and lemon are for salad, not follow in my steps!
Power Salad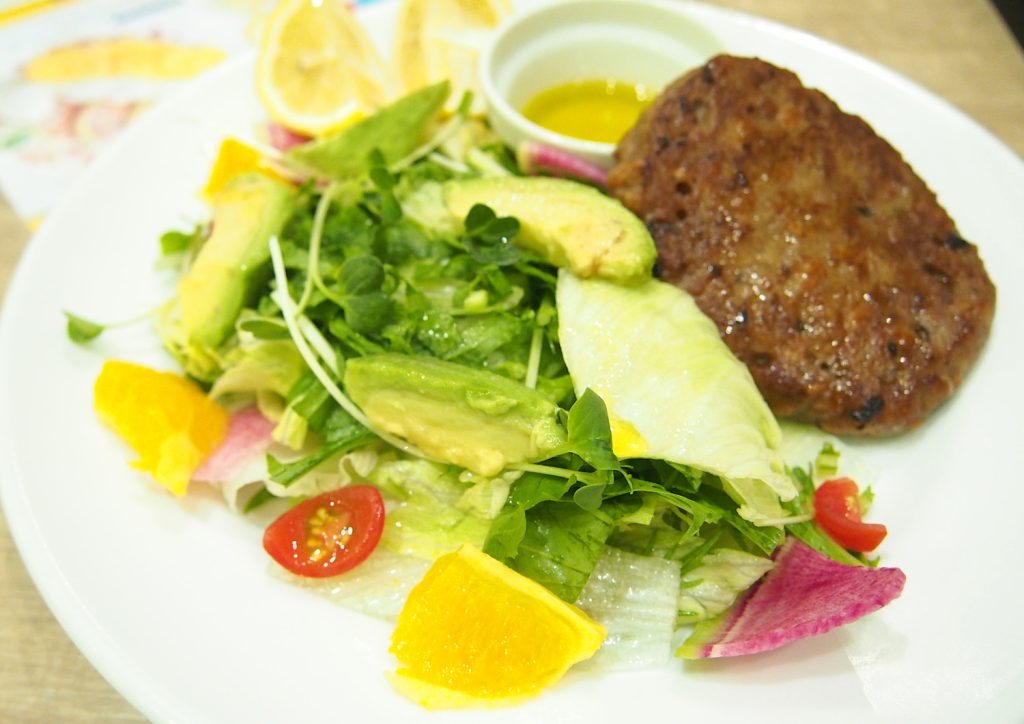 As the name goes, Power Salad contained big pieces of vegetables in it.
The vegetables and fruit I found were avocado, lettuce, beats, petit tomato, white radish sprouts, Japanese brassica, orange.
Containing avocado and orange is gorgeous!
It was not like salad as a side menu for a main dish.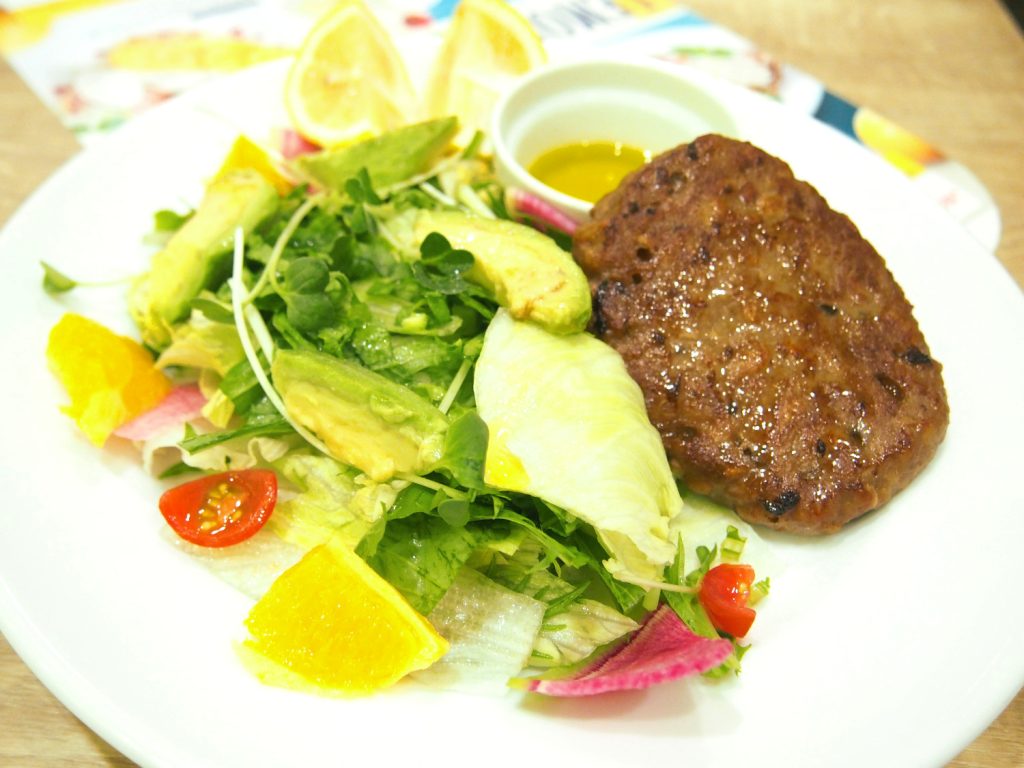 The right way to enjoy this salad is to pour olive oil and squeeze lemon first but I used it for the hamburg somehow, so I ate it directly.
Without adding anything, it was tasty.
Vegetables were fresh and big pieces of avocado and sweetness of orange added an accent to it!
Having eat salad with the hamburg, it made a substantial dish and I was pleased!
Summay of Zero Meat Hamburg Steak
The taste of Zero Meat Hamburg was different from real meat but it had lots of flavor and tasted good!
Power salad was also substantial with a variety of vegetables.
Denny's offered vegetable curry of 16-grain rice in the past but not now sadly.
Instead, Zero Meat Hamburg Steak came in, maybe.
That's nice that the number of veggie menu has been increasing little by little even at an ordinary chain restaurant in Japan!
Shop Holidays
Irregular Holidays
Google Map of the Denny's in front of Ikebukuro Station