Vegan Cake Vegetarian Cake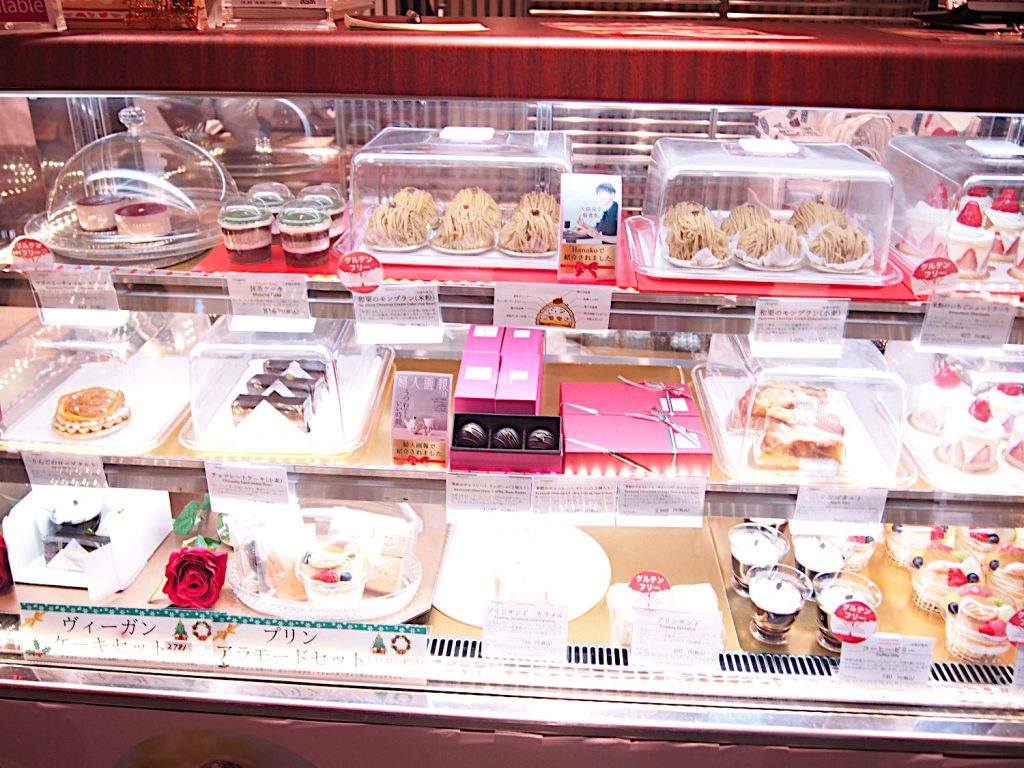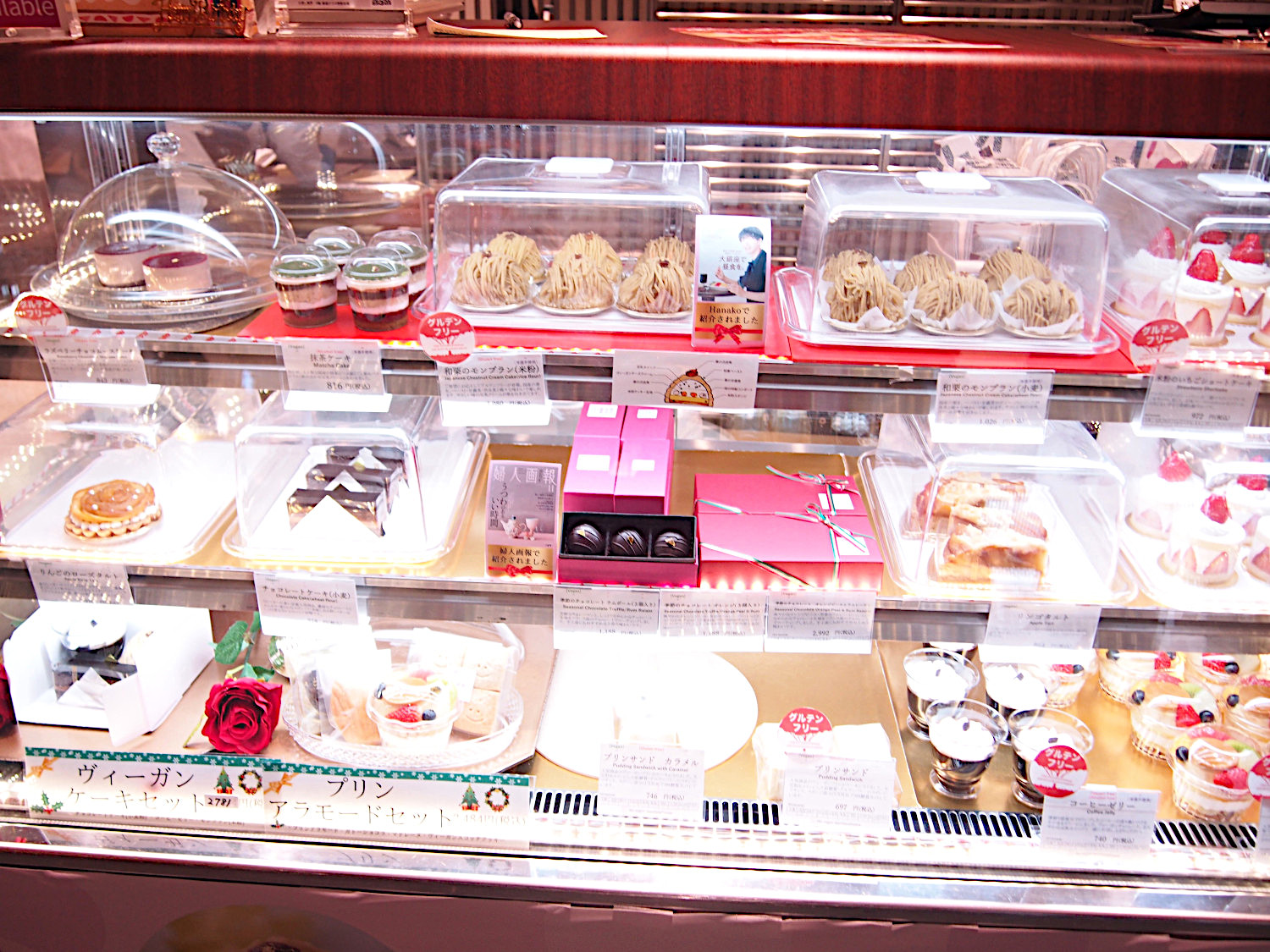 You can find vegan sweets in vegan or vegetarian cafe in Japan but vegan cake shop is very rare in Japan.
This time I found vegan cake shop "the vegan marshmallooow" in Ginza, so I bought the cakes.
Address
B2, MITSUKOSHI Ginza, 4-6-16 Ginza, Chuo-ku, Tokyo
Google Map : https://goo.gl/maps/CG5iGMnFpfuguCoEA
Access
Tokyo Metro Ginza Station, JR Yurakucho Station
Tel
050-3588-8210 (+81-50-3588-8210)
Seats
No seats
Opening Hours
10:00 – 20:00 (Time for state of emergency as of 2021 February)
Shop Holidays
Irregular Holidays
Website (Japanese Website of Mitsukoshi)
the vegan marshmallooow
Access to the vegan marshmallooow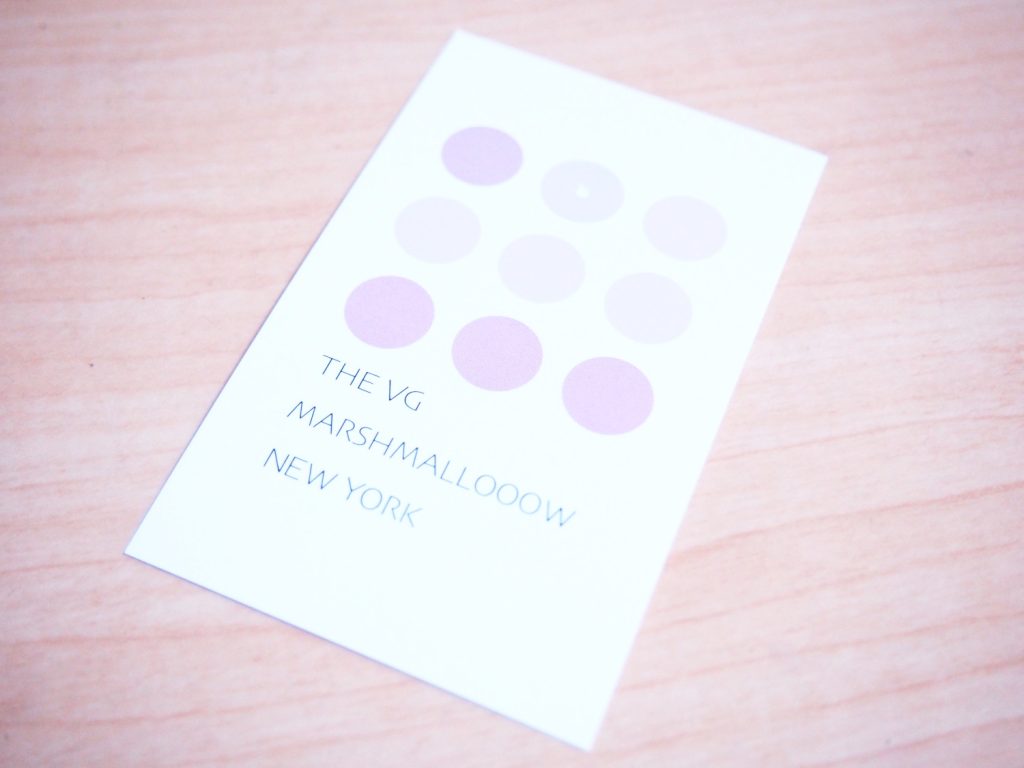 Vegan marshmallooow was on the B2 floor of "Ginza Matsuzakaya".
It is right in front of the Ginza station of Tokyo Metro.
I came from JR Yurakucho station this time and it was about 5 minute-walk.
B2 floor of Ginza Matsuzakaya is spacious and so many shops inside that it might take time to find vegan marshmallooow.
I'm afraid but it's a bit difficult to explain the exact location, so please ask information desk if you can't find it.
Bought Vegan cakes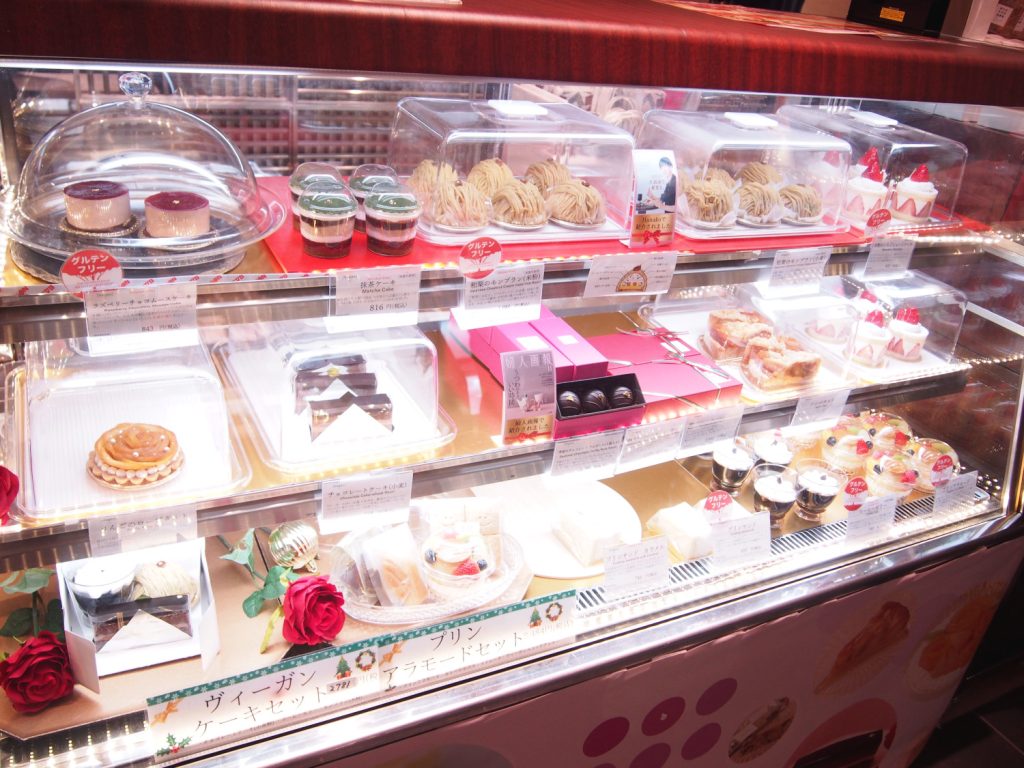 So many shops on the B2 floor, so it took time to get to the vegan marshmallooow.
Anyway, I managed to find the shop.
I could see a variety of vegan cakes on display.
They also sold baked sweets, jelly, chocolate, etc. as well as cakes.
While checking, some people bought vegan cakes.
I asked the staff
"What is popular cake here?"
She replied
"Mont blanc cake is now popular and gluten-free cakes are also popular"
I see, it's November now, so chestnut is in season.
I also checked the website and found chocolate cake is also very popular.
Traditional strawberry sponge cake looks good, too although the shape is not traditionl triangular shape.
After all, I decided to buy vegan strawberry sponge cake and vegan chocolate cake.
No dining area at the shop, so I brought it back home.
Vegan strawberry sponge cake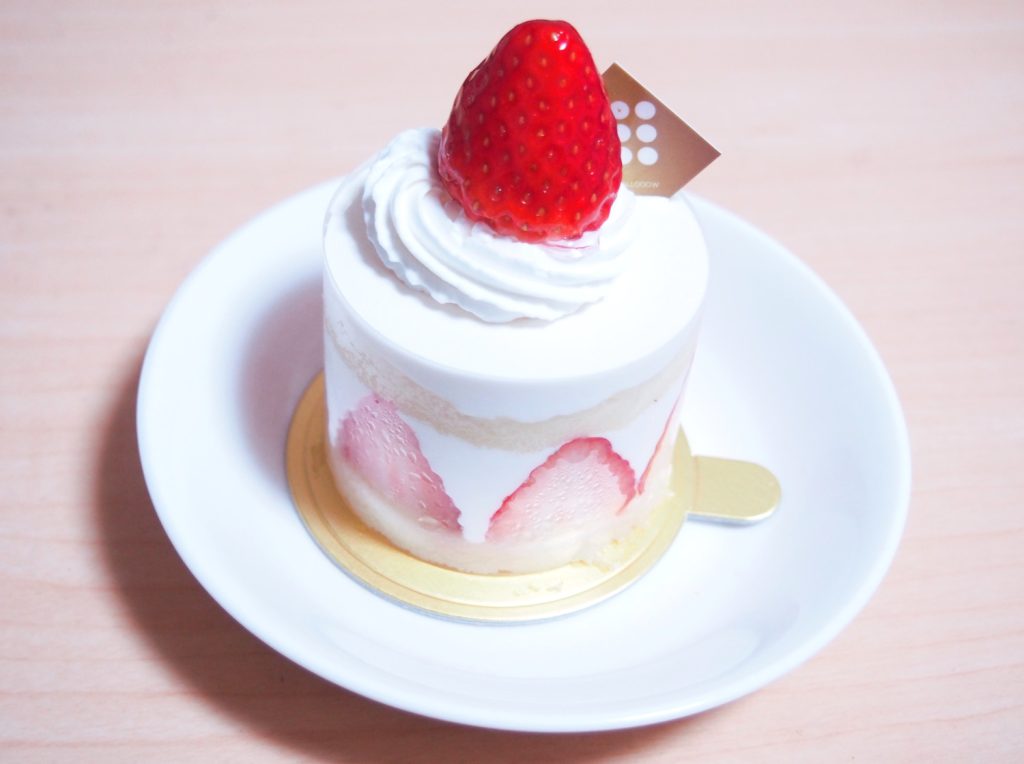 Looks cute.
It was about $8.5 (972 yen).
This cake was made only from vegetables.
Plus, rice flour is used instead of wheat, so this is also gluten-free cake.
Strawberry sponge cake is the most traditional cake in Japan.
Usually, the shape is triangle but this is column shape.
Wrapped in plastic cover but no need to remove it.
You can dig in directly although I didn't know that, so I removed it.
The taste was, yes, very good.
The cream was not thick or heavy like fresh cream but light and smooth.
Sponge was not fluffy but soft and more like moist.
They goes well with strawberries which are a bit sour.
Not too sweet cake, so even man like me could enjoy it!
Vegan Chocolate Cake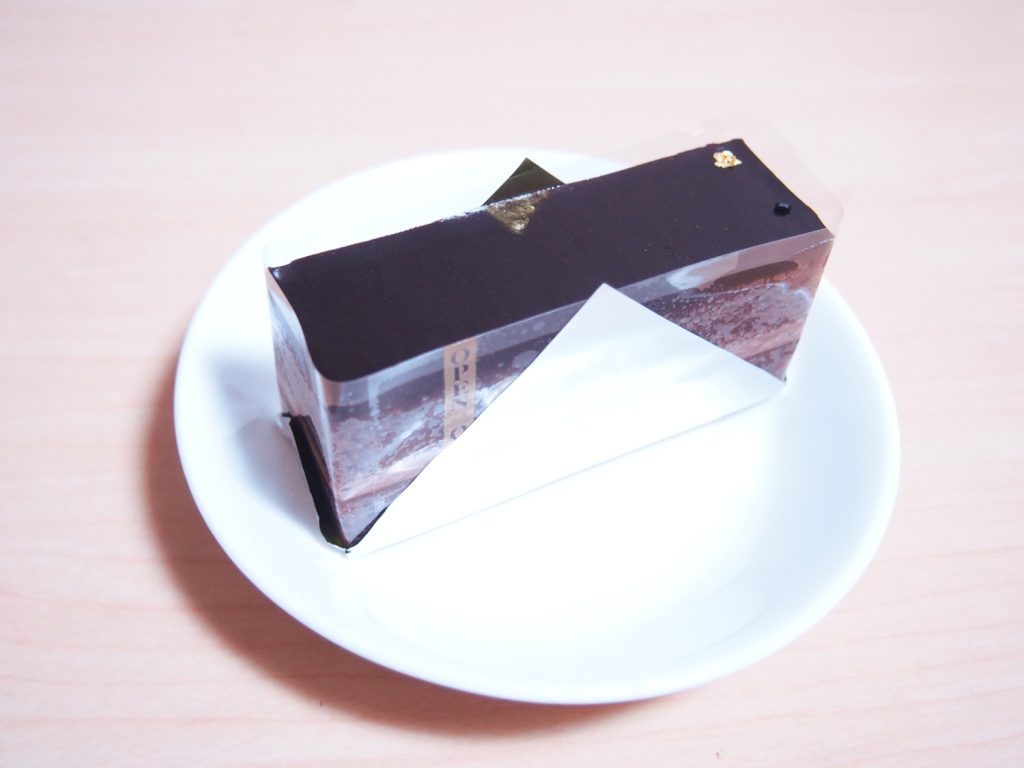 Luxurious appearance like Gâteau au chocolat.
This cake was about $8 (918 yen).
This is also made only from vegetables.
But wheat is used so not gluten-free cake.
I could see gold leaf on the top corner.
Chocolate whip cream was sandwiched.
Let's try!
The taste was very rich!
Sponge was soft and rich taste of chocolate I could enjoy.
It's surprising they produced this rich taste only from plants without using milk or egg.
I understand why this chocolate cake is very popular
Summary of Vegan Cakes of the vegan marshmallooow in Ginza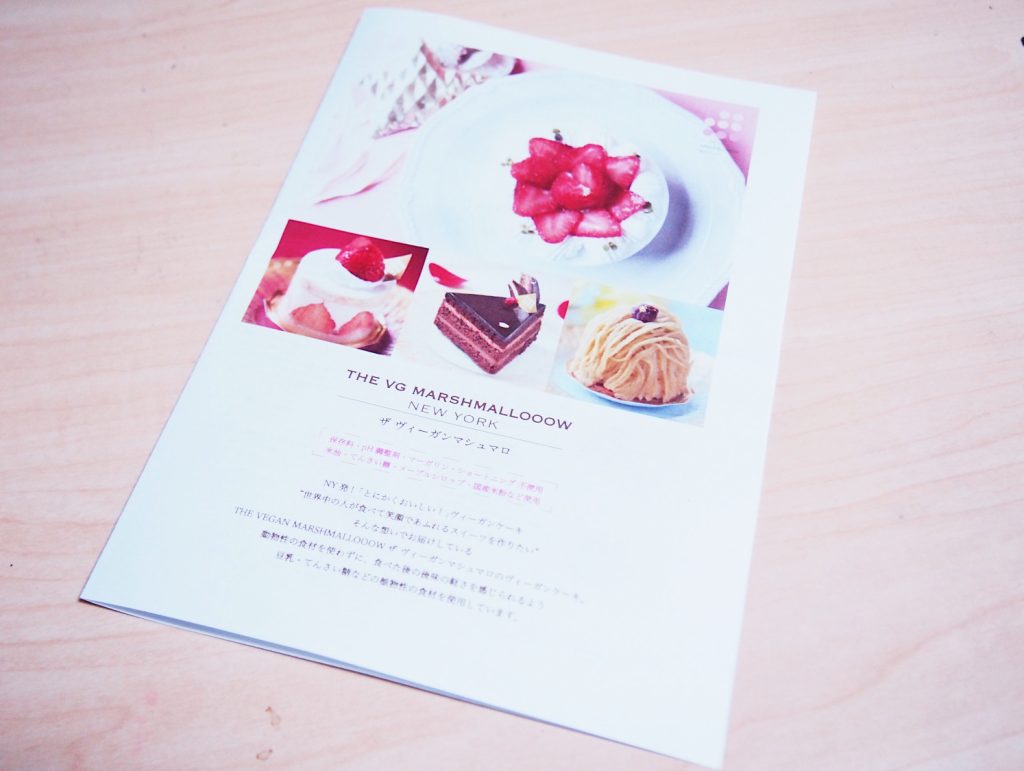 Both vegan cakes were very tasty!
It was surprising they made such rich cakes only from vegetables.
The price might be bit expensive as you can buy those cakes at about half the price at ordinary chain cake shops.
But big difference is no dairy products are used.
And the quality is very good, I can say.
If you want to try popular cake and you like choco, I recommend you vegan chocolate cake.
If you want to try traditional Japanese cake, I recommend you sponge strawberry cake.
Mont blanc cake might also be good if you come in Autumn.
Sad part is this shop is not permanent.
It closes on 31 March 2022.
If you have a chance to come to Japan before March 2022, don't miss it!!
Google Map of the vegan marshmallooow Ginza