Vegetarian Menu Vegan Menu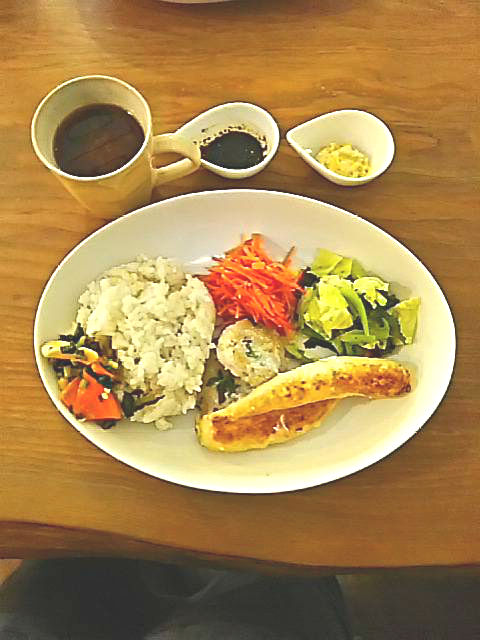 Source : Itadori CAFE
Itadori cafe is a vegan cafe but it might use egg or daily products depends on the menu.
Popular menu of the cafe is vegetable curry.
This is a perfect vegan curry.
As for sweets, it is mainly made for a vegan but a few sweets might use egg or daily products so please ask the owner for the details.
You can also enjoy scorn, biscotto, organic coffee, grain coffee without caffeine.
I think this is not a big cafe but a small cafe with a few seats.
It might takes about 15 minutes from Kunitachi station.
Still I think it offers you a slow relaxing time which you can not experience in a big chain restaurant.
Google Map of Itadori cafe