Vegan Taiyaki Vegan Bread Vegan Sweets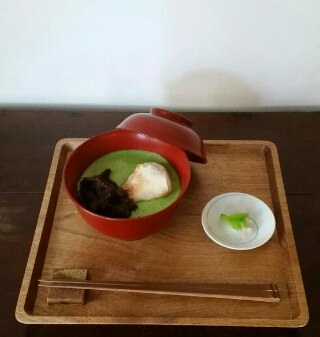 Source : Taiyakiya Yui & Okashiya Mimoza
Address 
2-19-12 Nishi, Kunitachi, Tokyo
Link to Google Map: https://goo.gl/maps/1VgYDxe576z
Access
Kunitachi Station (JR Chuo Line)
Tel
040-525-6210 (+81-4-2505-6210)
Seats
About 10 seats (6 Seats for Table Counter, 4 Seats for 2 Tables)
Opening Hours
10:00 – 17:30
Shop Holidays
Sunday, Monday
Website (Japanese)  
http://taiyakiyayui.jugem.jp/
This shop doesn't make vegan Taiyaki anymore includes vegan bread or sweets but it was rare shop and it might start selling some vegan bread or sweets again in the future, so I included here.
Taiyaki is a fish-shaped waffle filled with bean jam.
But as it uses waffle, ordinary Taiyaki includes egg for it.
This Taiyaki Yui sold Taiyaki without using egg and I think this is the first shop that made vegan Taiyaki in Japan.
The shop also made bread and sweets for vegan but they don't make it now.
Instead, they make Japanese traditional sweets and shaved ice in summer.
Looks like this shaved ice is also popular but it is sold only in summer.
Now there is no menu for vegan (some traditional Japanese sweets might be for vegan) but it is because of maternity leave of the owner'wife (Owner's wife made vegan bread and sweets).
So I think they start making vegan foods again when everything was set.
I update information here when they started vegan menu again!
Google Map of Taiyakiya Yui and Okashiya Mimoza