News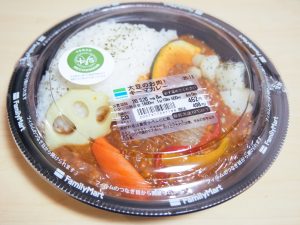 ※There is a possibility of limited-time food and they don't sell the food now
Last time I introduced Vegan Hamburg Steak Bowl which was sold at Family Mart.
Family Mart is one of the big convenience stores in Japan.
They started selling vegan curry this time, so I'll introduce it here.
Soy Meat Keema Curry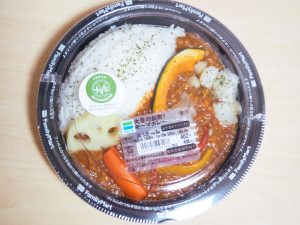 I heard the news of Family Mart started selling vegan curry, followed by Vegan Hamburg Steak Bowl.
It was limited only in Tokyo and Kanagawa Prefecture.
So I went to Family Mart and found this Soy Meat Keema Curry!
I bought it for about $5 (498 yen) including tax.
Reasonable price, isn't it!
I brought it back home.
This is the Soy Meat Keema Curry!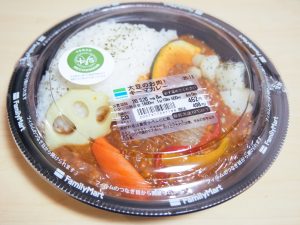 Looks good!!
I can see vegan mark on the top.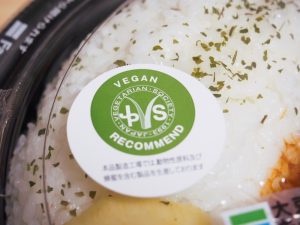 Opened the lid.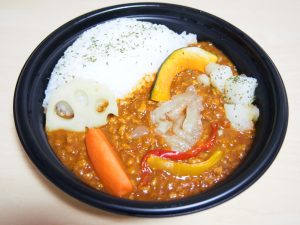 The vegetables inside were carrot, pumpkin, onion, paprika, lotus loot, etc.
It is nice I can enjoy some vegetables with soy meat.
The appearance of soy meat was nothing different than real soy meat.
I try it.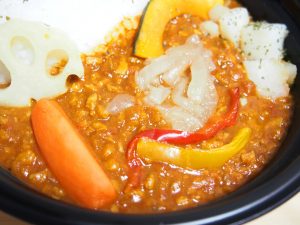 The texture of soy meat was elastic (chewy).
It would be difficult to tell the difference between this soy meat and real meat.
For the taste of the curry, it was a bit sweet but I could taste some spices at the same time.
I checked it after eating and found that they were cumin and cardamom.
I felt like this is a mixture of Japanese style curry and authentic curry used spices.
Other vegetables such as carrot and lotus loot also tasted good.
From the taste, I found that they were cooked separately.
Why Family Mart keep selling vegan food?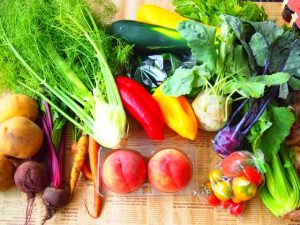 I think it is only Family Mart and Natural Lawson which sell food focused on vegan.
Why Family Mart keeps selling vegan food?
The reason is that they got a good reaction from Vegan Hamburg Steak Bowl which had been sold in March.
That was the first vegan food sold with vegan mark for them.
About 60% of the consumers who bought Vegan Hamburg Steak Bowl were women and Family Mart said they got a good reaction from them.
So they decided to keep selling different vegan food from the reaction.
Another reason is to respond to the diversity of foods and increased health-oriented trend.
Now many people concern about the global environment.
Foods we eat are closely connected to the protection of the earth.
Vegan foods affect less on earth compared to real meat.
Family Mart responded to consumers' demand and gradual change into plant-based foods.
Summary
It was good Japanese convenience store started selling vegan food.
It is very hard to find vegan food at a convenience store, so this is a good trend for vegan and vegetarian.
I hope they keep selling and the trend spread to other convenience stores, too!