News Vegan Burger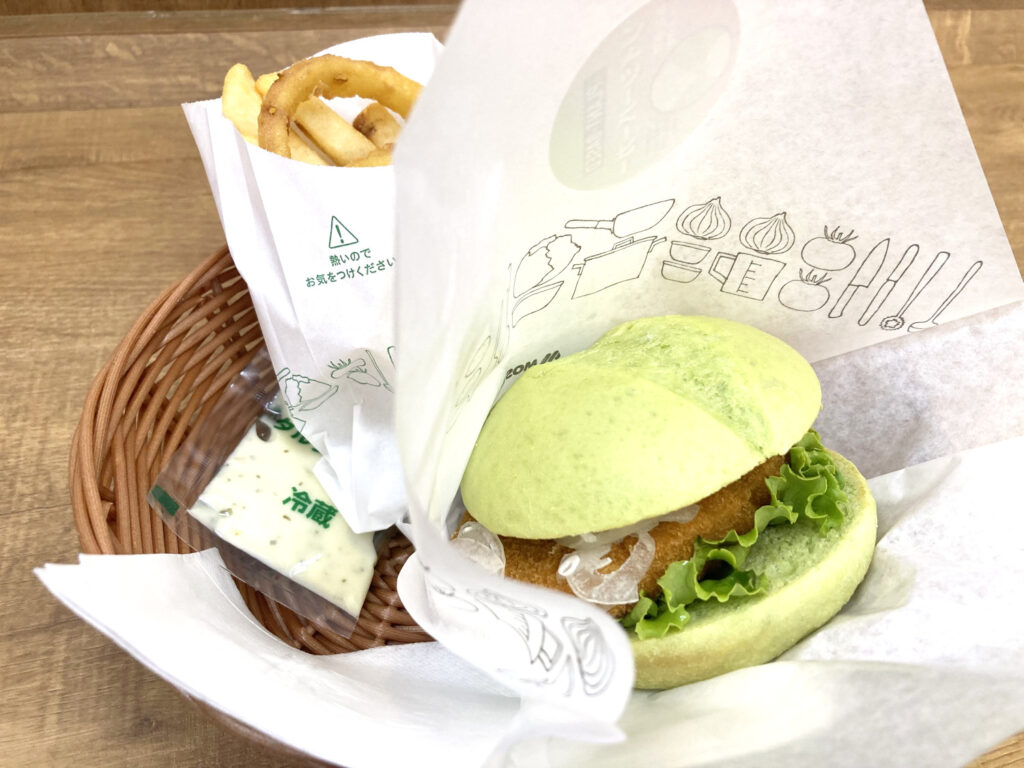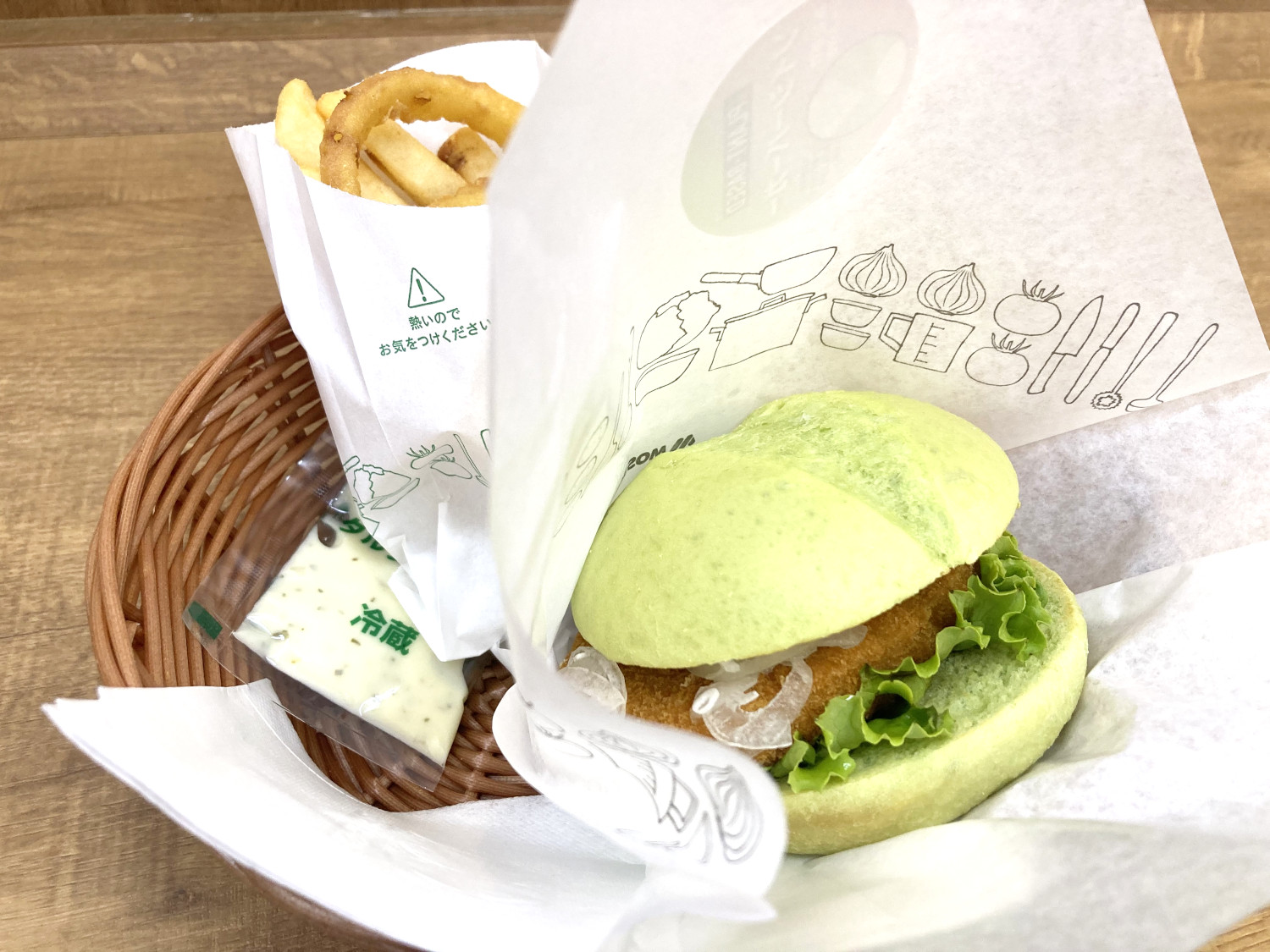 Mos Burger has started selling a new plant-based fish burger.
That's "Soy Sea Burger".
I had had the plant-based green burger a few times before, but now even fish became plant-based as well!
So I went to try it immediately and would like to share my impressions.
What is Sea Soy Burger?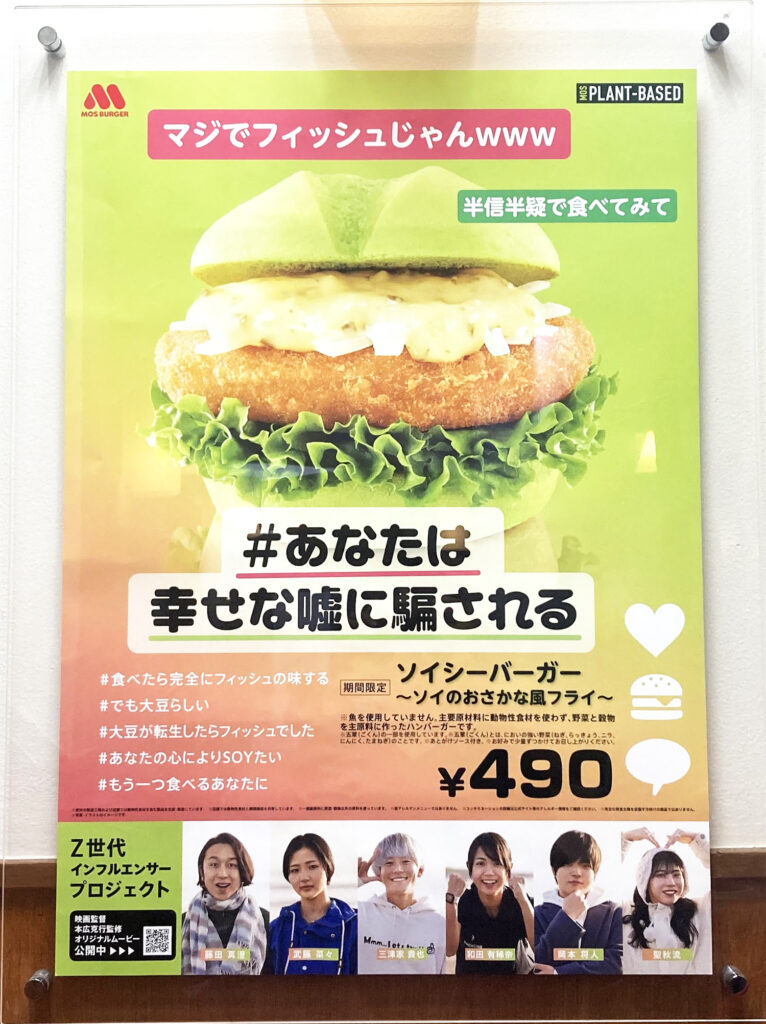 A plant-based hamburger made primarily from vegetables and grains is the Soy Sea Burger – Soy Fish-Style Fries.
They started selling this plant-based burger on March 24 and it's a limited time product until mid-July 2023.
The price is about $3.5 (490 yen) and 372 calories.
Soy Sea Burger also comes with tartar sauce separately.
This tartar sauce is also egg and dairy free.
The fish-style fries itself is made from soy protein.
Unlike the Green Burger, this Soy Sea Burger contains five pungent roots (leek, cayenne, chives, garlic, and onion), so oriental vegetarians should be aware of this.
Review of Soy Sea Burger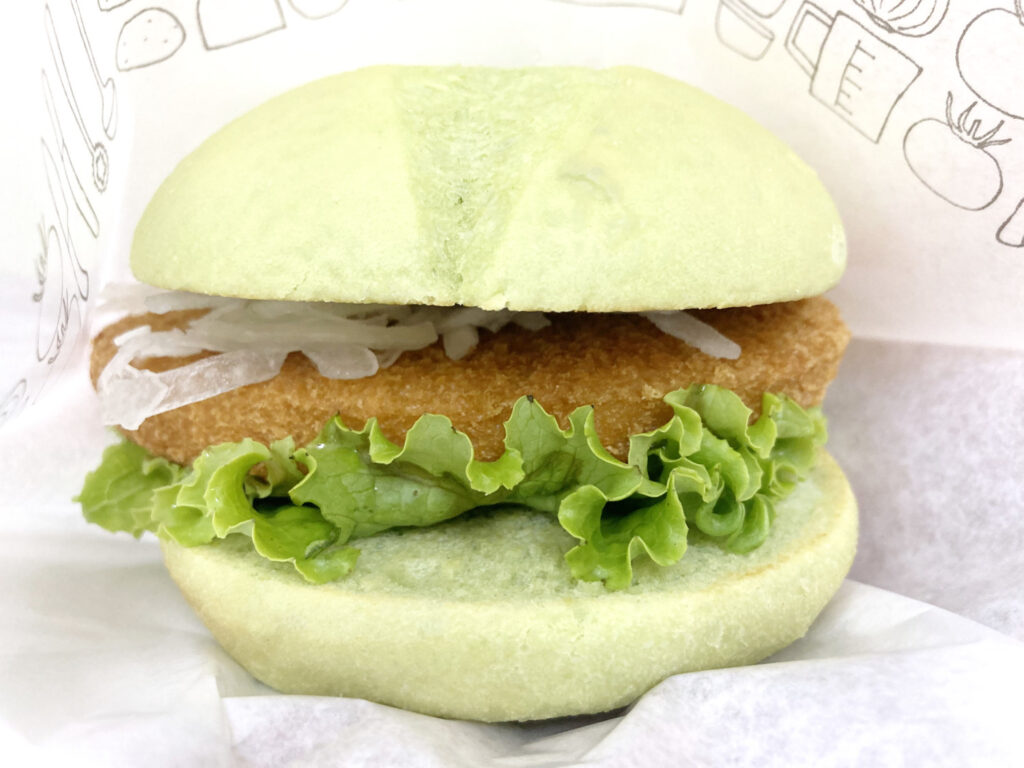 This time I came to Mos Burger Ikebukuro East branch.
I felt that Soy Sea Burger alone was not enough, so I ordered set menu of Onipotato and drink!
Soy Sea Burger was about $3.5 (490 yen), and together with the regular set for about $3 (450 yen), the total price was about $6.7(940 yen)!
It was a reasonable price for less than 1,000 yen with a drink and fries!
Normally, a vegan hamburger alone costs close to about $7(1000 yen) at a cafe or restaurant, although the burger is actually substantial in volume.
I took a corner seat on the second floor and waited with a number tag.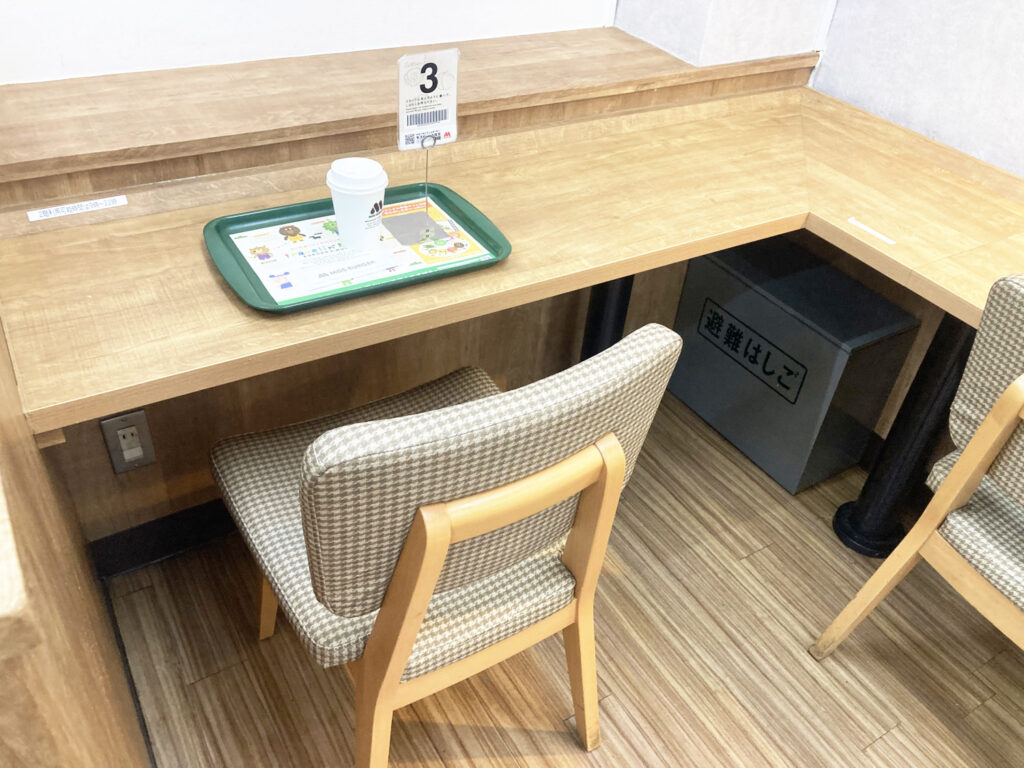 Waited for about 5 minutes and here Soy Sea Burger came!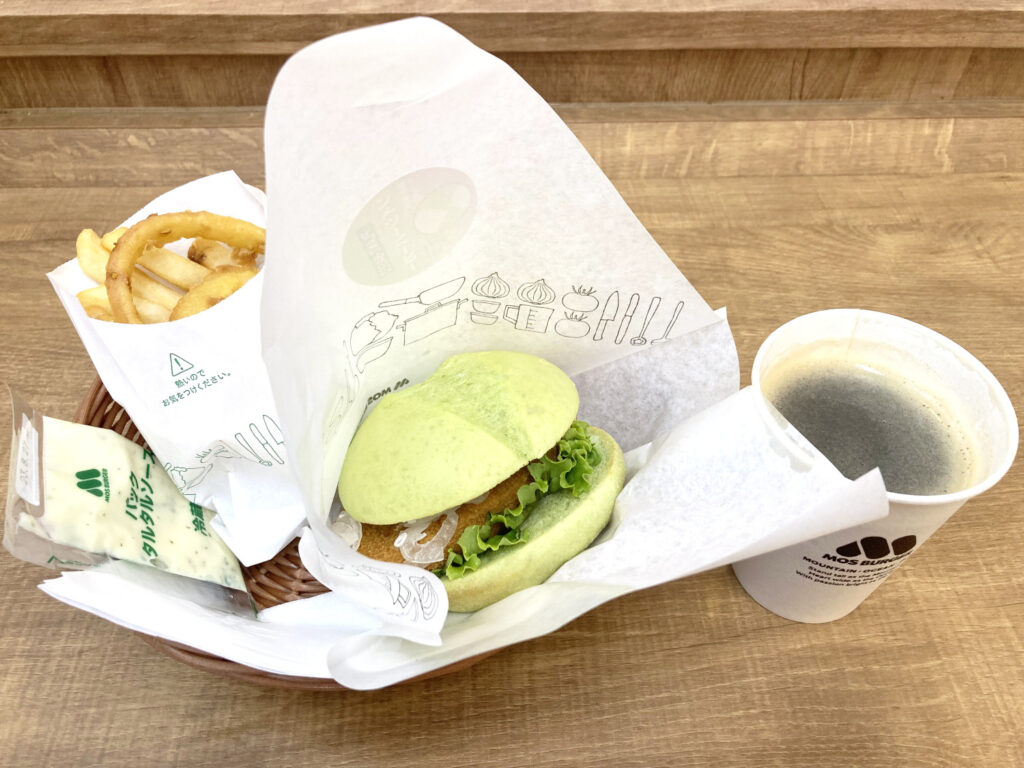 The bread is a slightly greenish color like the Green Burger and is kneaded with spinach puree.
Tartar sauce is also served separately.
This burger is also dairy-free and egg-free.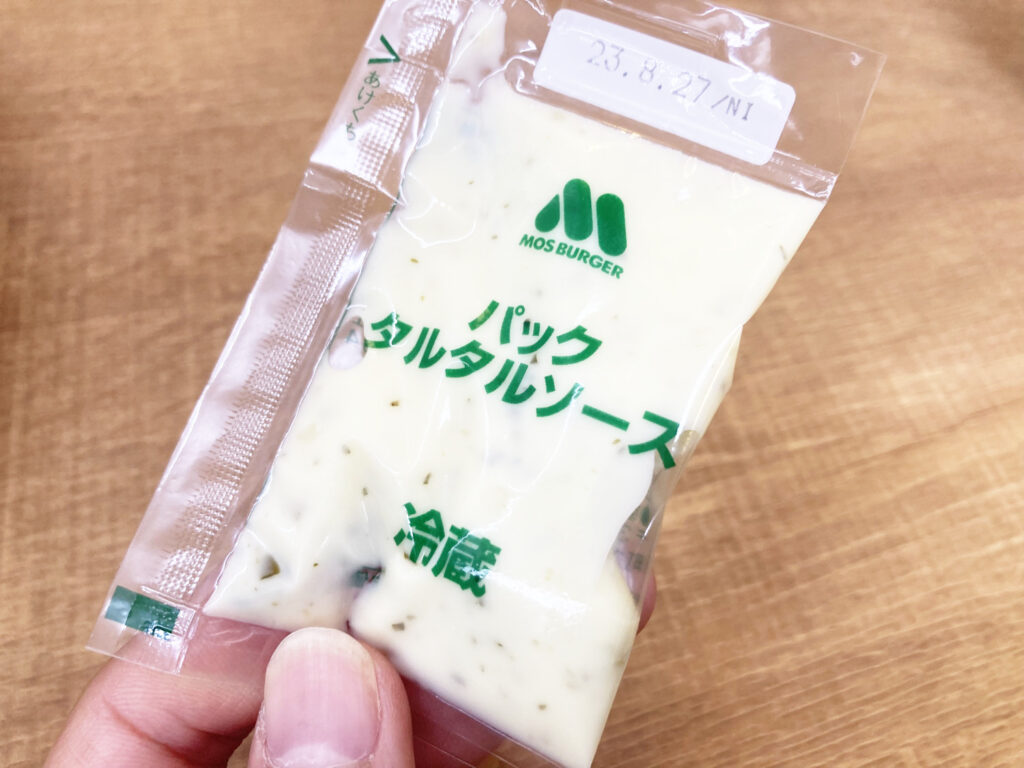 Flip the bun and there were sliced onions on top of the fried fish.
And lettuce underneath that.
Pour tartar sauce over it.
The amount of tartar sauce was large that I left about half for fries.
Now, Itadakimasu!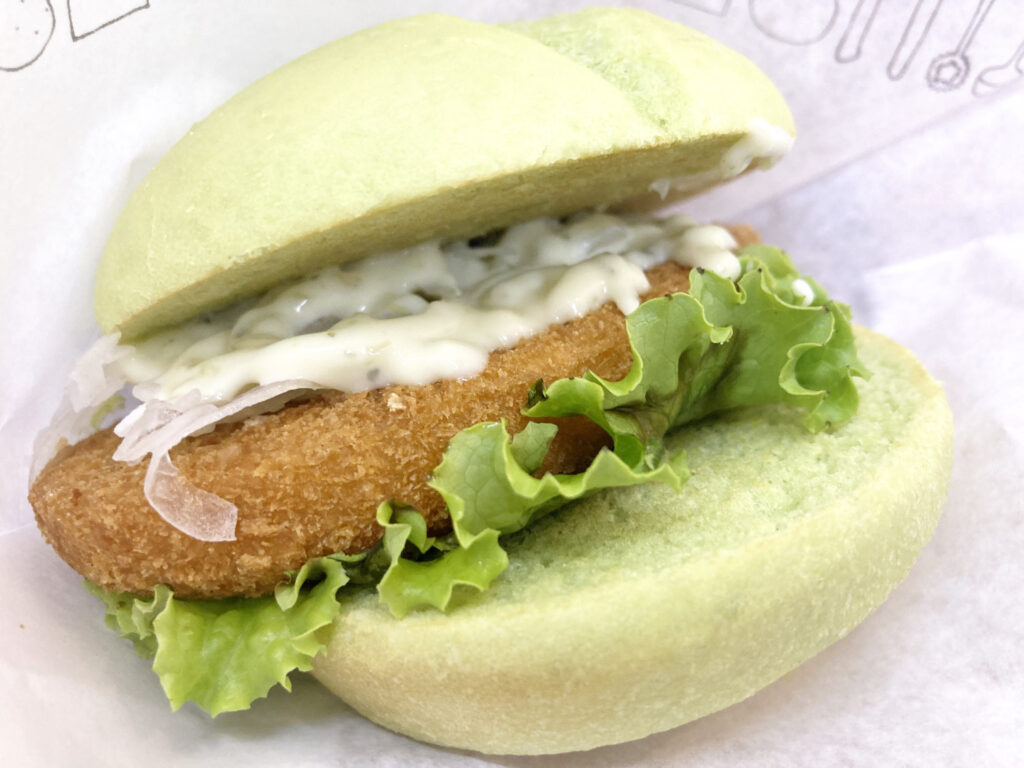 Yes, the fried fish is crispy on the outside!
The inside, yes, this has a light texture and loosens up in the mouth!
It has just the right amount of elasticity!
The tartar sauce really goes well with the fish burger!
I felt that if not told, it was almost indistinguishable from a fried fish made with real fish.
If I add, it might lack only juiciness real fish has, still the texture was close to real fish.
I was impressed that vegan burgers have reached this level of quality.
Summary of Soy Sea Burger
Soy Sea Burger's level of completeness was high and it was very tasty!
It doesn't have the juiciness of real fish only, but other than that it is almost a fish burger!
Unfortunately, it is a limited time product until mid-July 2023.
I hope they make it a regular item in the future like the Green Burger!
I personally appreciate that Mos keeps releasing a variety of plant-based hamburgers.
I respect their attitude of always trying new areas!
I will go back for the Green Burger and the Soy Sea Burger!
Google Map of the MOS Burger Ikebukuro East