Vegetarian Burger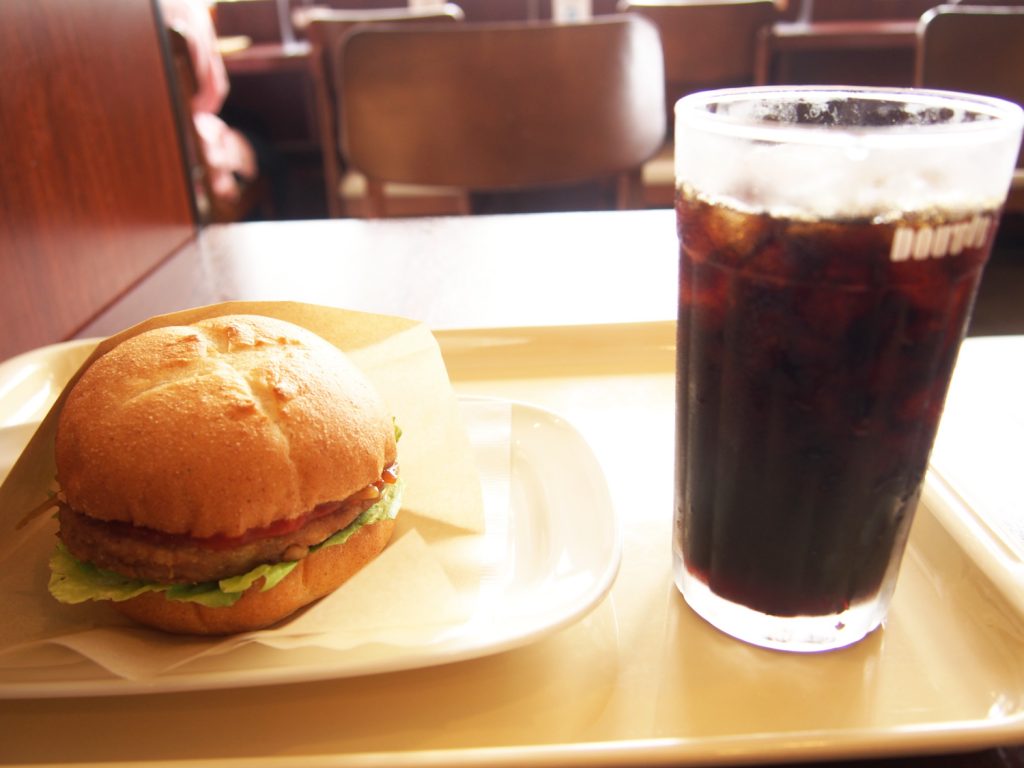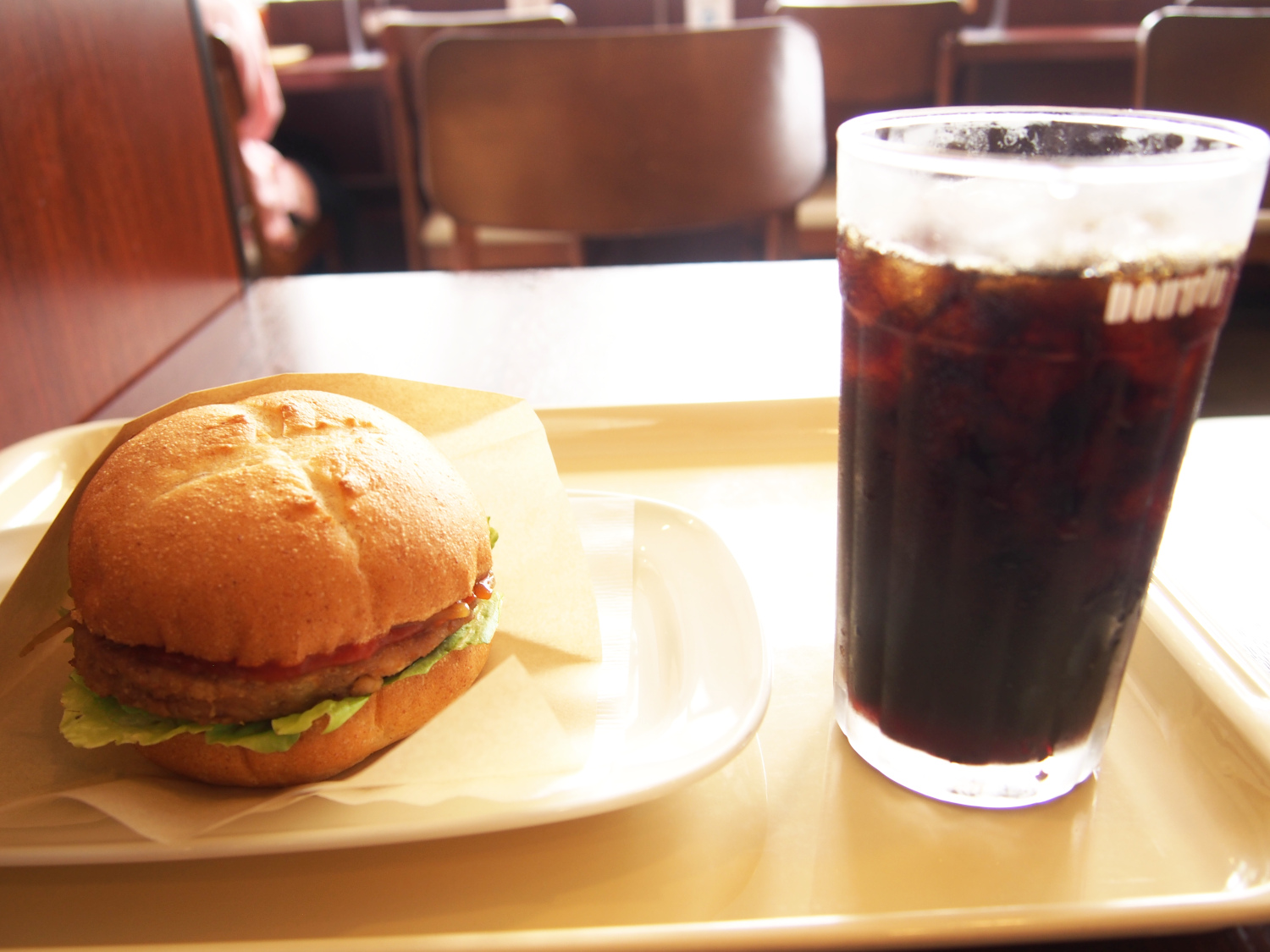 Doutor Coffee is one of the big coffee chain shops in Japan.
You can see Dottor Coffee all over Japan like Starbucks Coffee.
And they started selling plant-based burger in 2020.
Although the ingredients are made with vegetables, they did not claim that this is for a perfect vegan or vegetarian.
They say salt and baker's yeast are exception as there is a possibility of using bone black to make them.
It is just a possibility but please note that.
Here, I introduce the burger.
To Doutor Coffee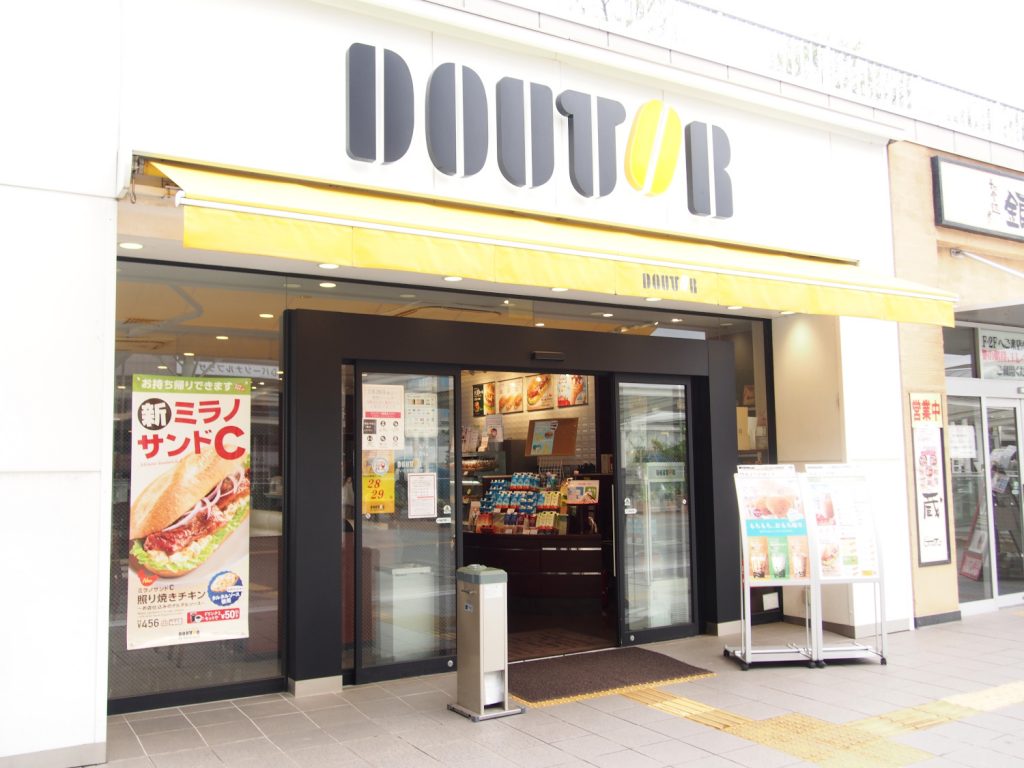 I came to the nearest Doutor Coffee from my flat.
Doutor Coffee is a big coffee chain shop, so you can find it everywhere in Japan.
In front of the shop, I could see the menu of plant-based burger (Middle one ).
It says Whole Mheat Flour Sand Soy Meat.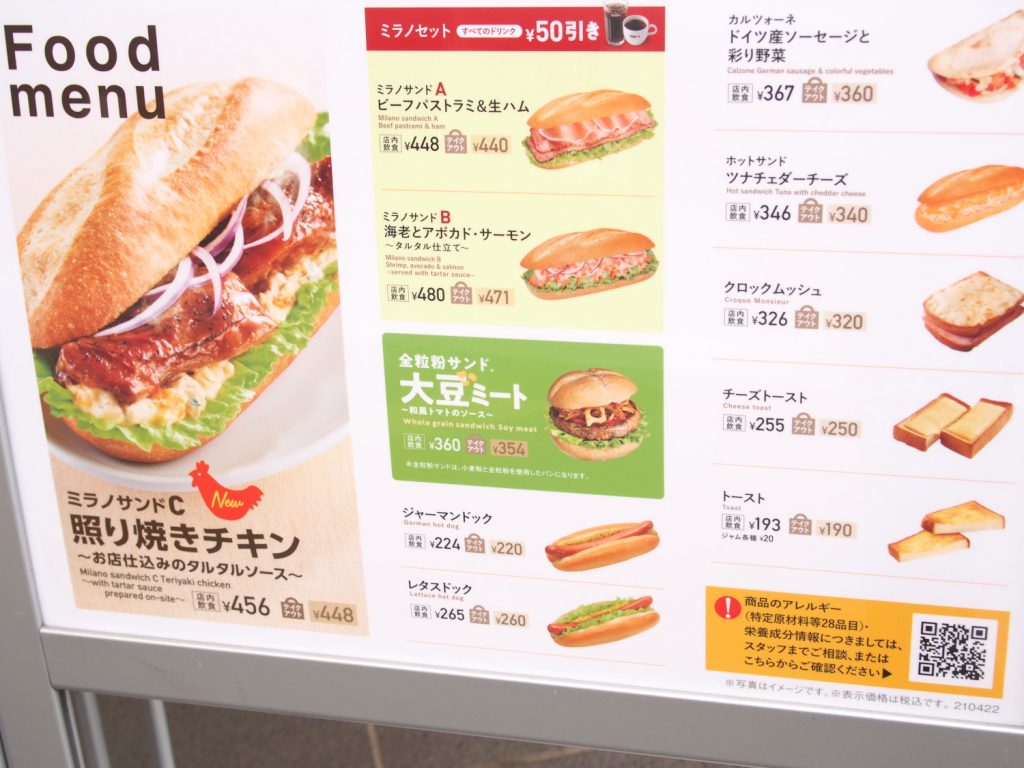 Order Menu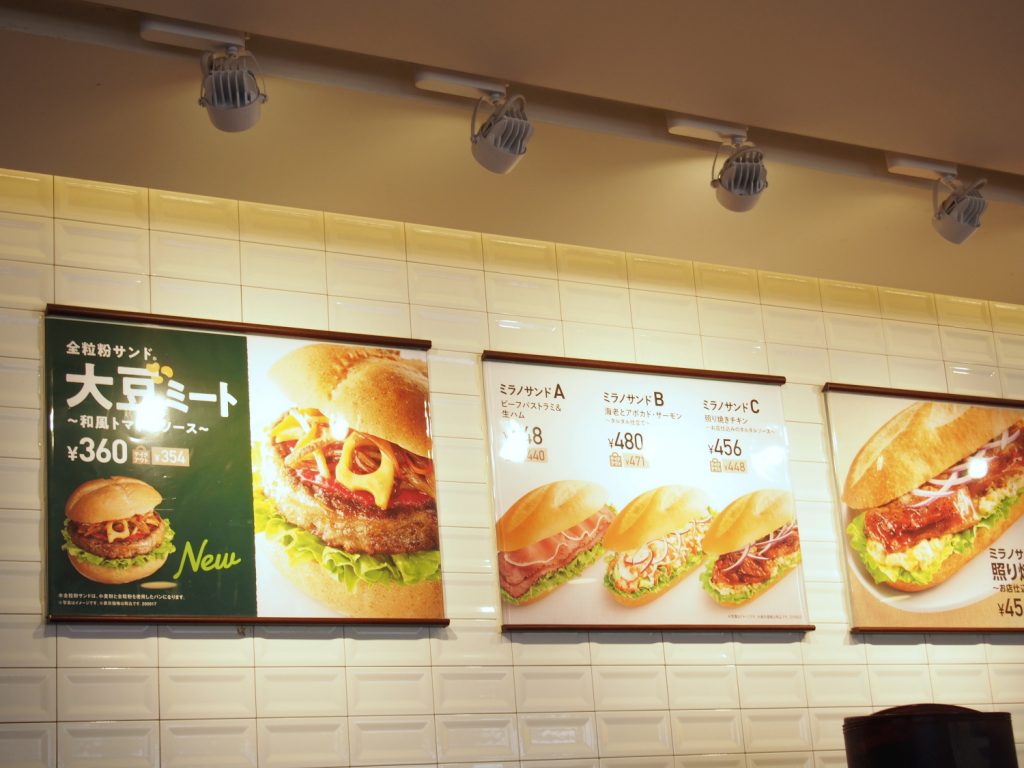 I could see the menu of plant-based burger on the wall in the back of the front counter.
Only this one is the menu made all with vegetables in Doutor Coffee so far.
I ordered whole wheat flour sand soy meat with a coffee.
Waited for 1 or 2 minutes in front of the front counter and took a seat.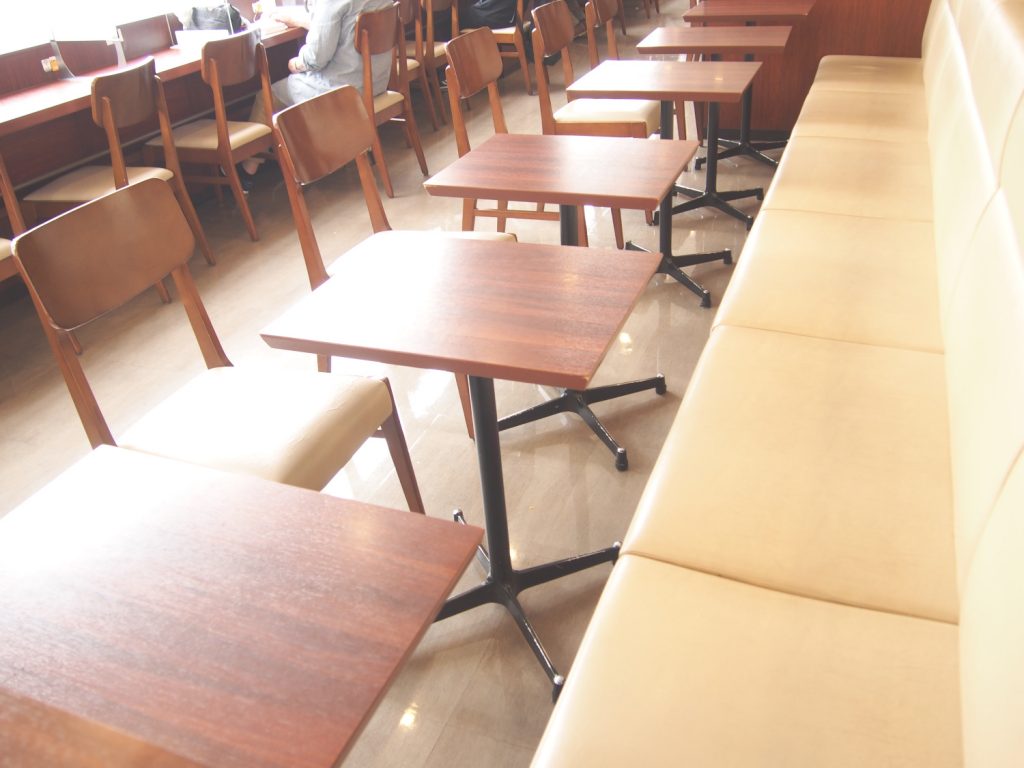 Enjoy Whole Wheat Flour Sand Soy Meat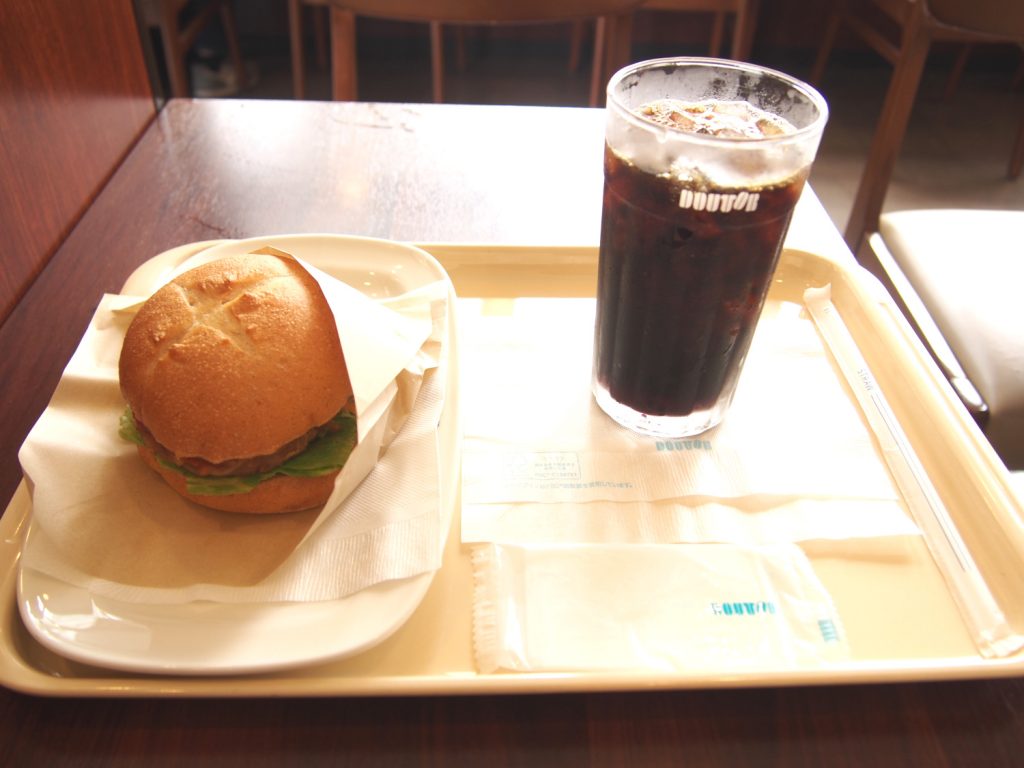 Whole Wheat Flour Sand Soy Meat is the burger this time I try.
It was about $3.3 (360 yen).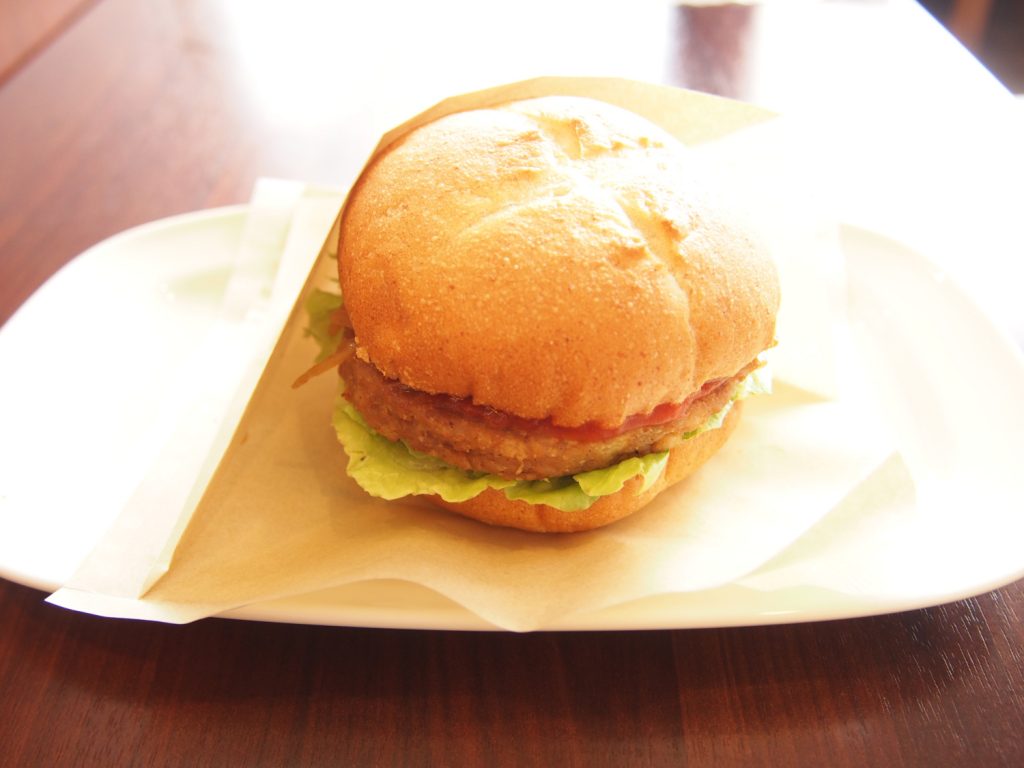 Very reasonable price.
Actually, this is the cheapest vegan burger I've ever tried.
Its coffee is also very reasonable.
The tall size M of iced coffee was about $2.5 (275 yen).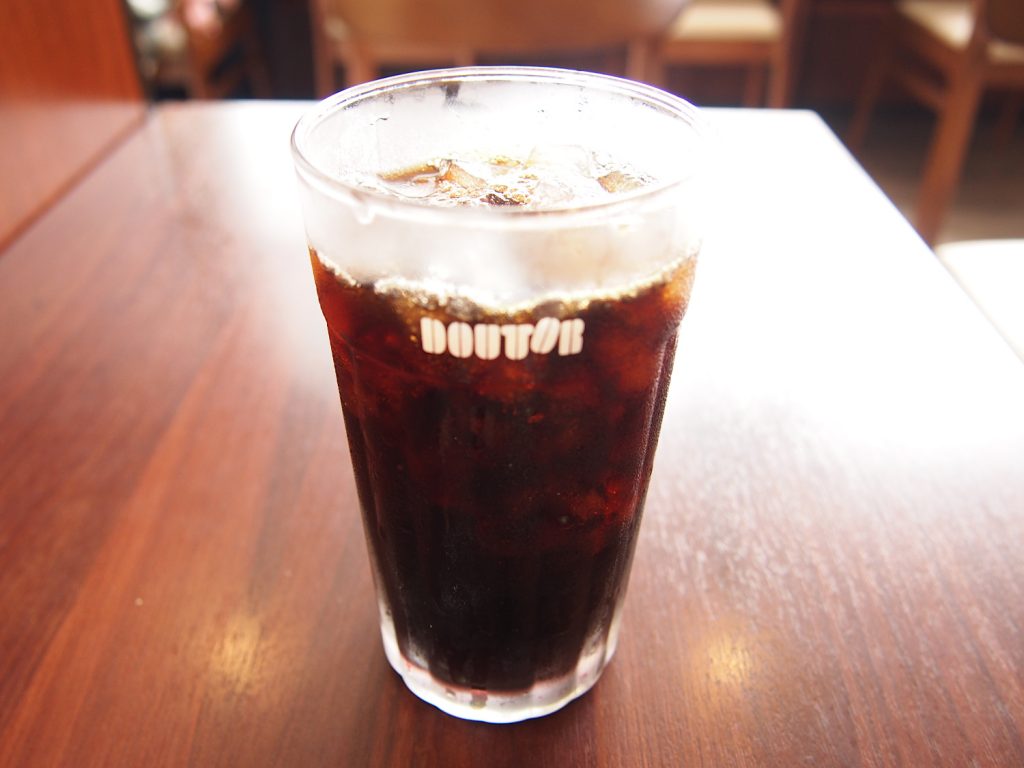 In fact, the price of Doutor Coffee is cheaper than that of other coffee chain shops since old days.

Now I try this Wheat Flour Sand Soy Meat.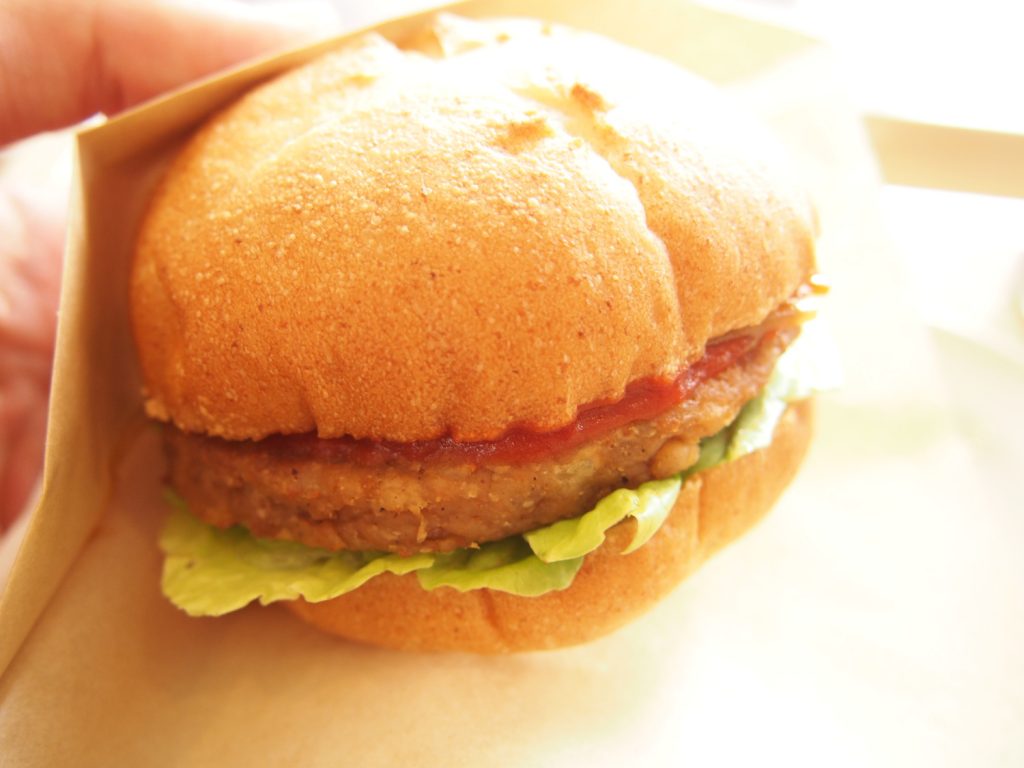 The moment I tasted it, I found that this is certainly a soy burger I'm familiar to.
I could taste a bit sweet taste of soy steak.
And crunchy texture.
It also sandwiched Kinpira Gobo.
Kinpira Gobo is a traditional Japanese dish made with burdock and carrot.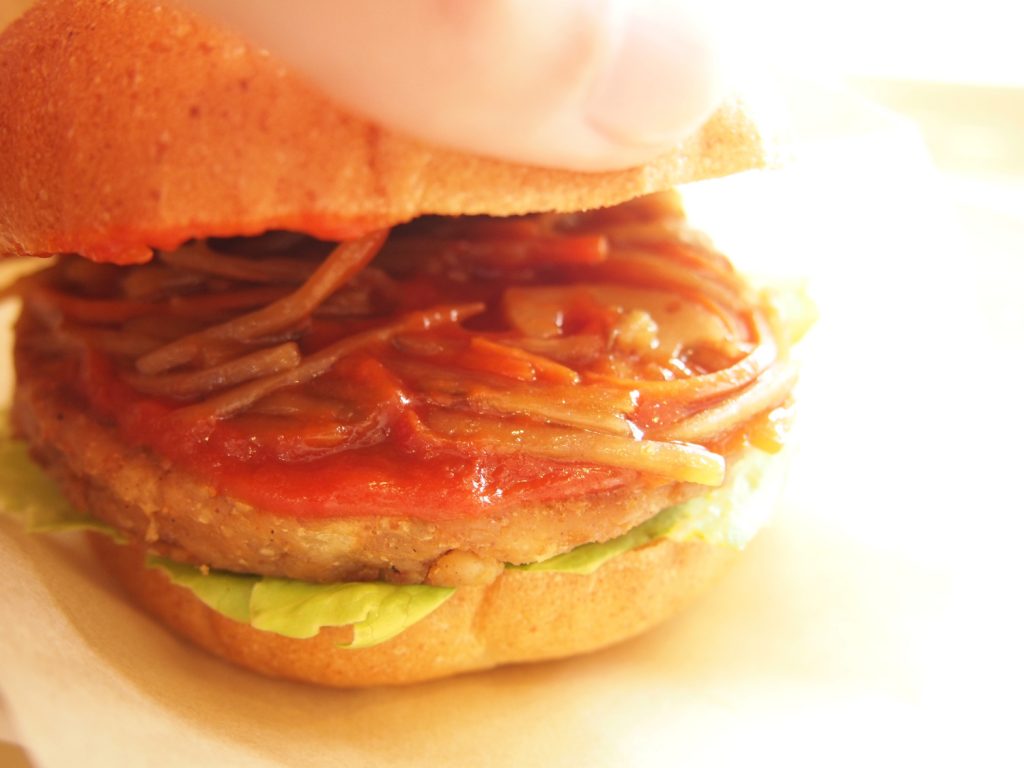 Soy steak and Kinpira Gobo goes well with Japanese style tomato sauce.
The size is not big or small, so recommended when you are a little bit hungry.
Coffee was also tasty considering the price of $2.5.
Reasonable but not bad quality.
Summary of Doutor Coffee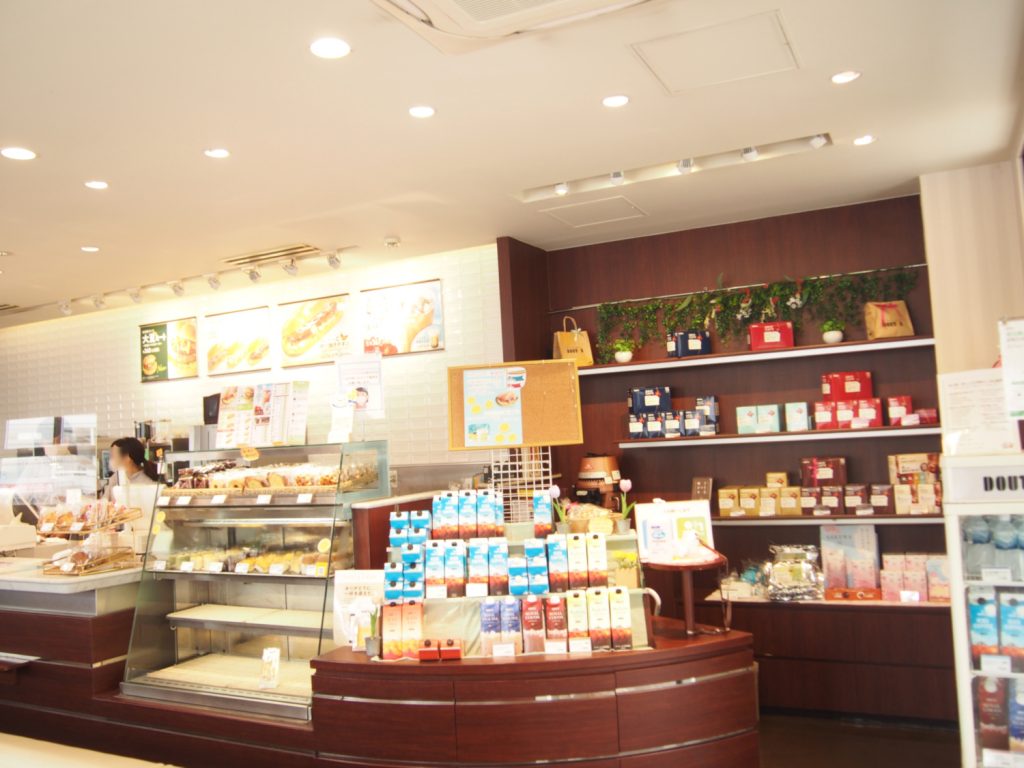 My image of Doutor Coffee is a reasonable coffee chain shop.

Any generation can enter the shop without hesitation.

Now vegan and vegetarian menu are spreading in some big chain cafe and restaurant over the couple of years.

I'm very glad!