Vegan Foods Vegetarian Foods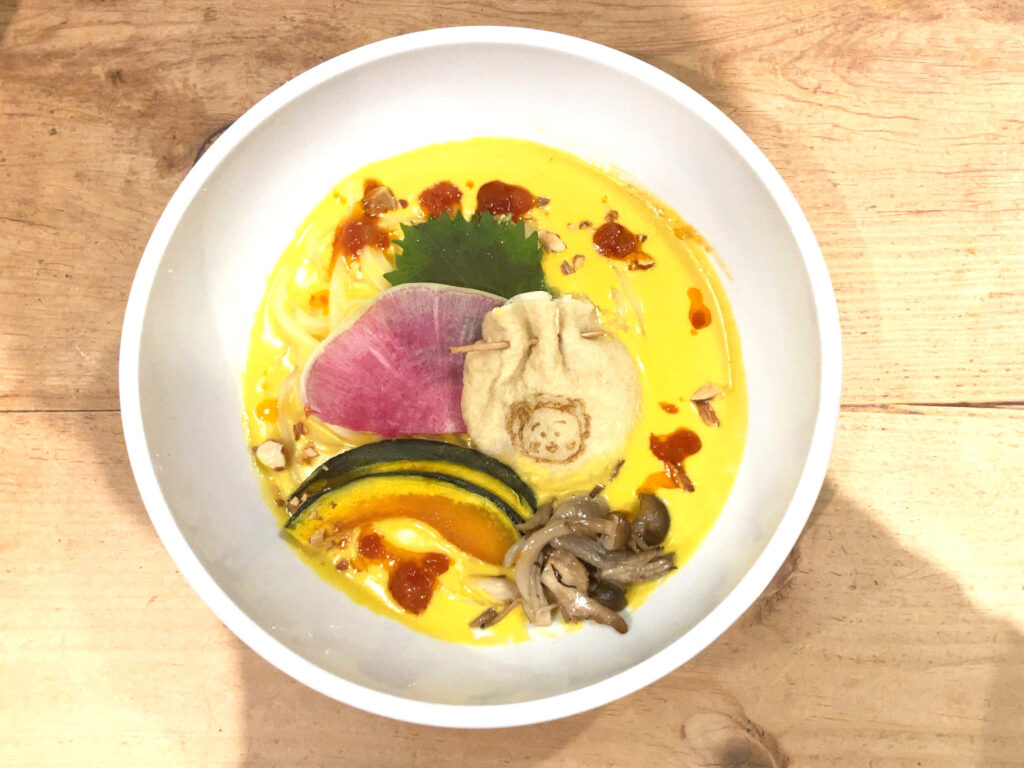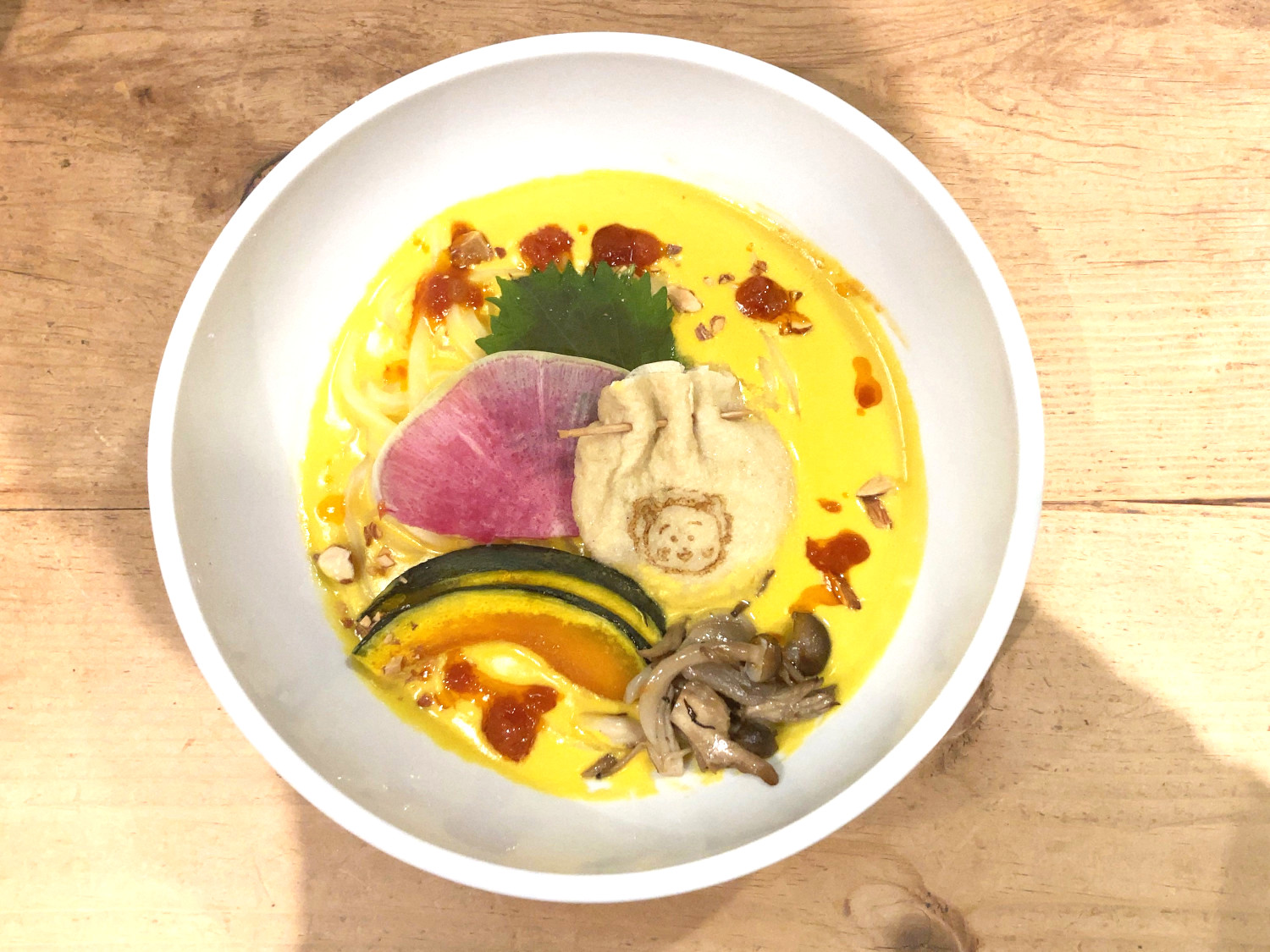 Address
2-29-2 Kitazawa, Setagaya-ku, Tokyo
Google Map : https://g.page/sundaybrunch_shimokitazawa?share
Access
Shimokitazawa Station (Keio Inokashira Line, Odakyu Railway Odawara Line)
Tel
03-5453-3366 (+81-3-5453-3366)
Seats
No Information
Opening Hours
11:00 – 19:30 (Last Order : 19:00)
Shop Holidays
Irregular Holiday
Momoko Sakura was very famous comic writer in Japan, especially for Chibi Maruko-chan, and one of her works was Coji Coji.
This time Sunday Brunch was collaborated with Coji Coji!
Top of it, they offered vegan and vegetarian menu at the same time!
It's very rare this kind of anime collaborated cafe offers vegan and vegetarian menu.
So I went to the cafe right away!!
※ This cafe is a pop-up cafe that no veggie menu after the collab. cafe is over
Access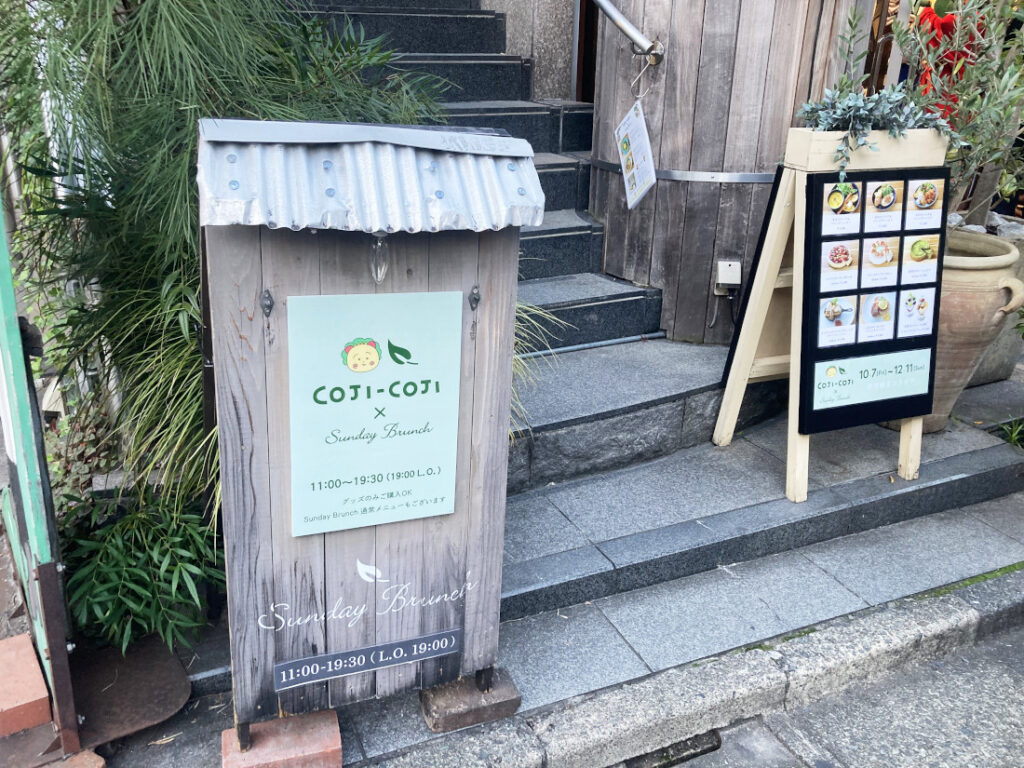 Sunday Brunch Simokitazawa had been holding collaboration cafe with Coji Coji.
The cafe is less than 5 minutes (about 200m) on food from Shimokitazawa Station to the cafe.
Nearest exit is West (North) or East Exit.
If you use West Exit, turn right after you exit the West Exit and walk along the station for 30 to 40 meters.
Turn left when you find a street on your left and walk down the street for 100m.
Turn left and walk 10 meters ahead, then you can find the cafe on your right.
Google Map of Sunday Brunch Shimokitazawa
To Sunday Brunch Shimokitazawa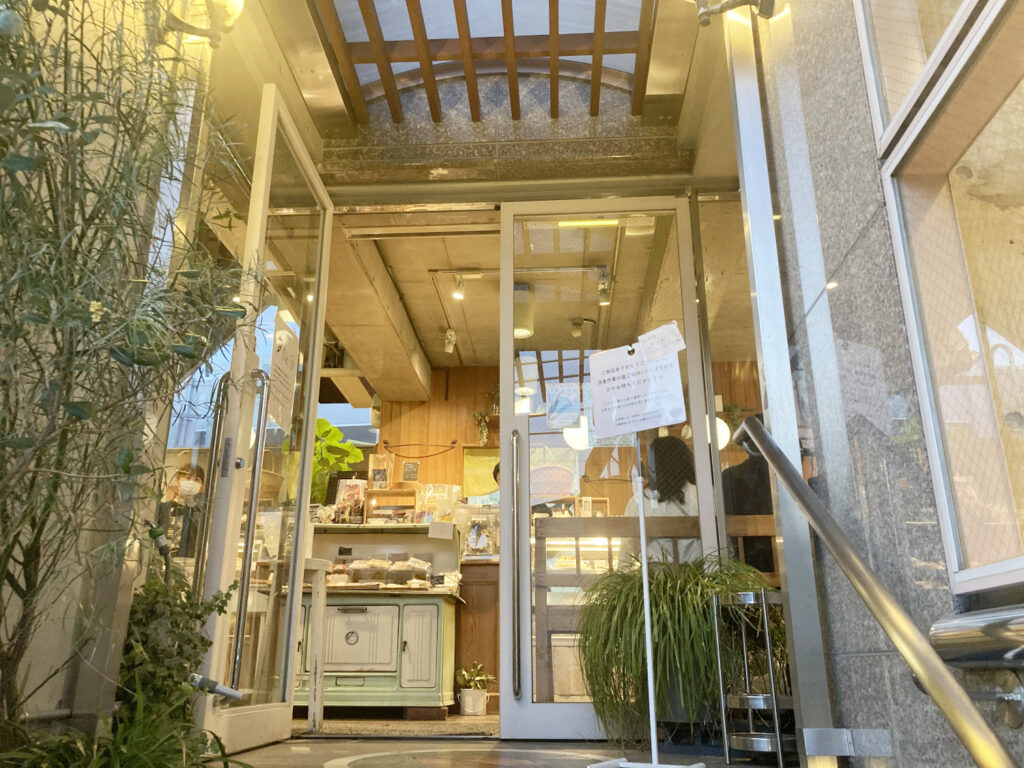 There are many vegan and vegetarian cafe in Shimokitazawa.
West Side Cafe, Universal Bakes Nicome, SUPERIORITY BURER, etc.
Other than that, I also went to a cafe which served hemp cuisine although it was over 15 years ago.
It was easy to find Sunday Brunch Shimokitazawa as there was a sign board of Coji Coji right in front of the shop!
There were even girls who found the sign board and entered the cafe saying "Oh, Coji Coji, let's go inside"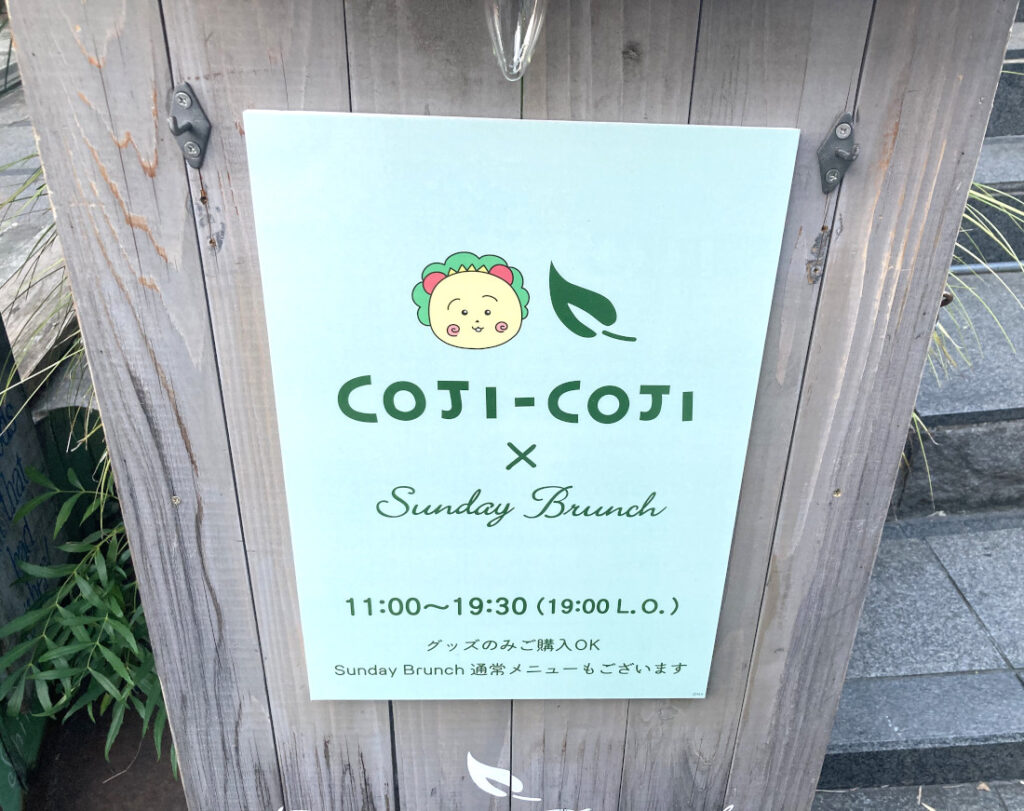 Many Coji Coji Goods Inside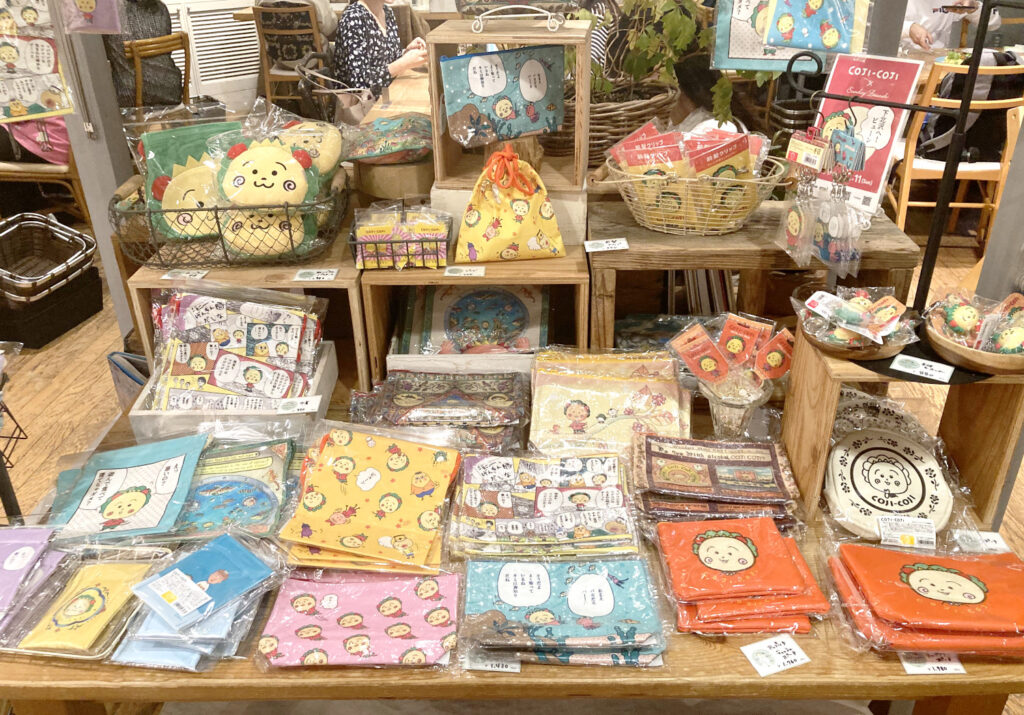 Most of all the seat are full when I went inside.
Because Coji Coji is popular or this cafe itself is popular from the first, maybe, both of them are the reason!
There were many goods of Coji Coji sold inside of the cafe.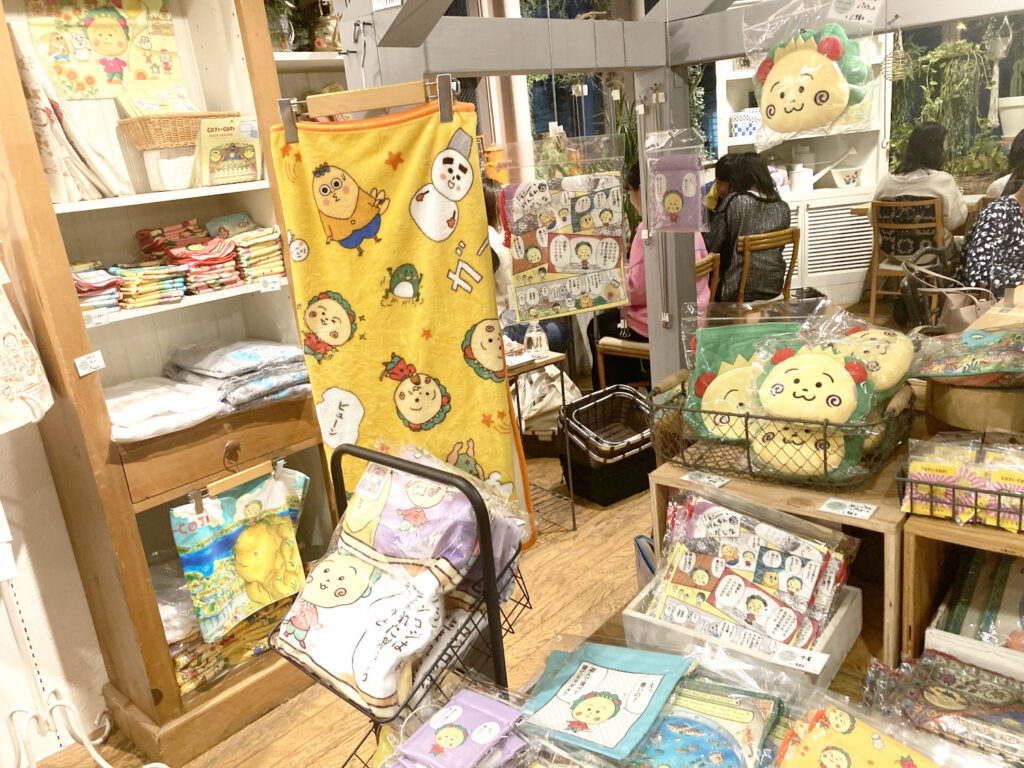 Some customers checked and bought the items.
I also took some pictures while waiting.
Eco-friendly bag of Coji Coji is cute!
Printed famous quotes of Coji Coji "Just play, eat, and sleep is a bad thing?" on the bag.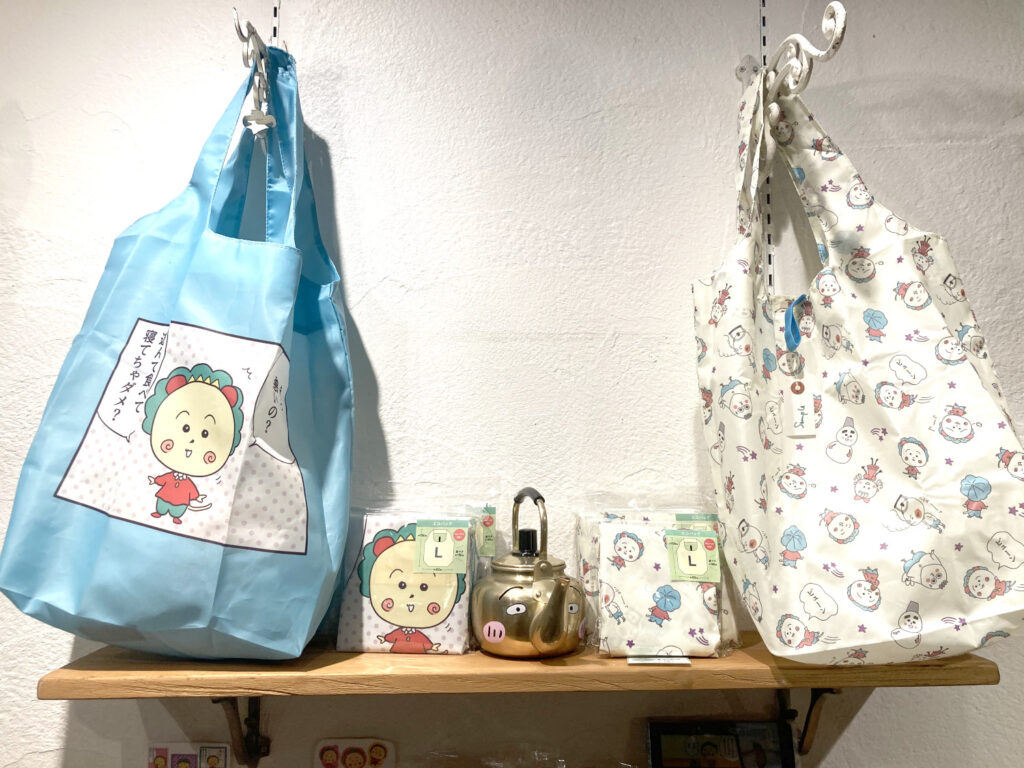 I wondered if I should buy this glass mug of Coji Coji.
I didn't buy after all as I had many mug cups in my house.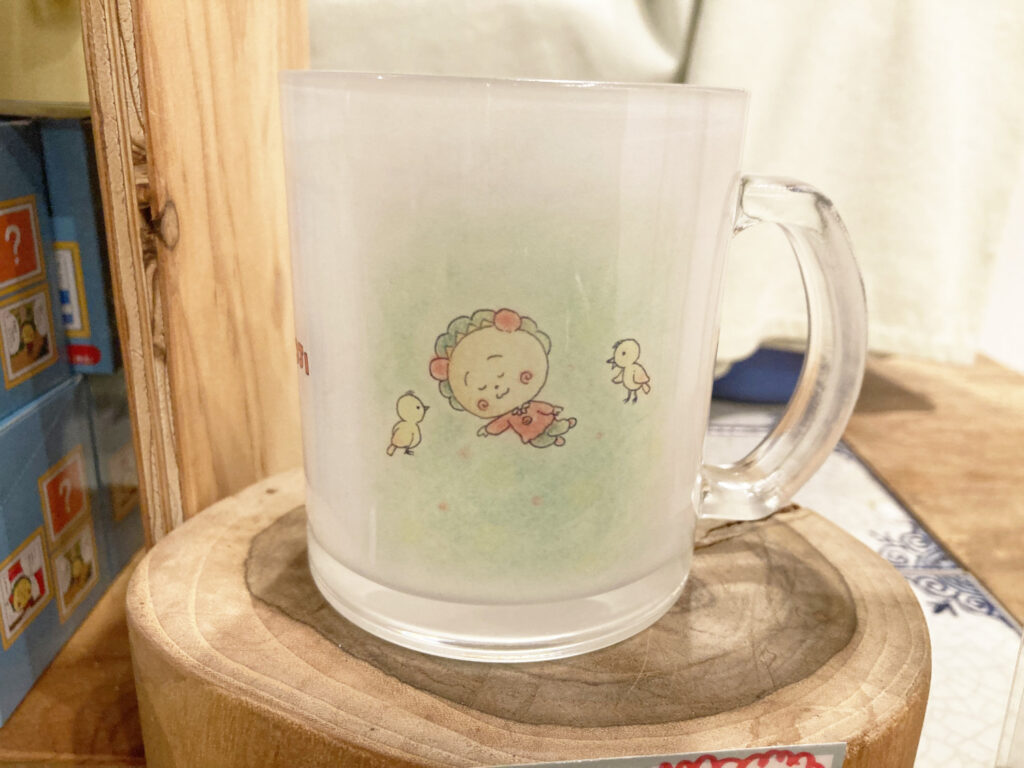 Order Vegan Pumpkin Cream Udon of Coji Coji!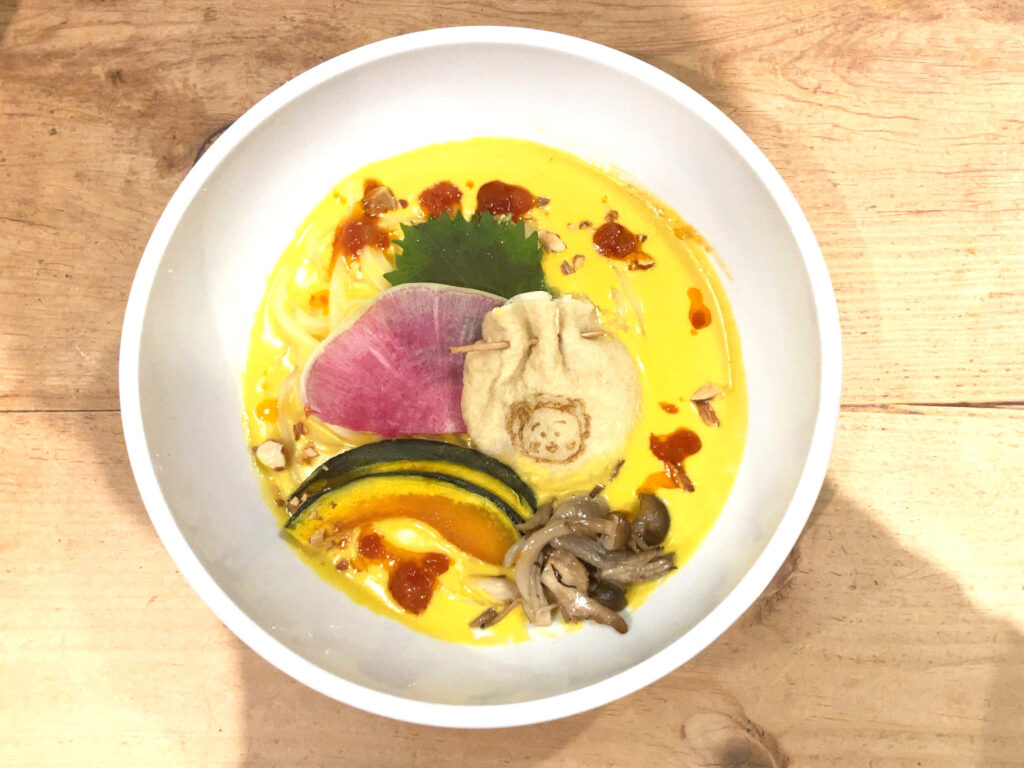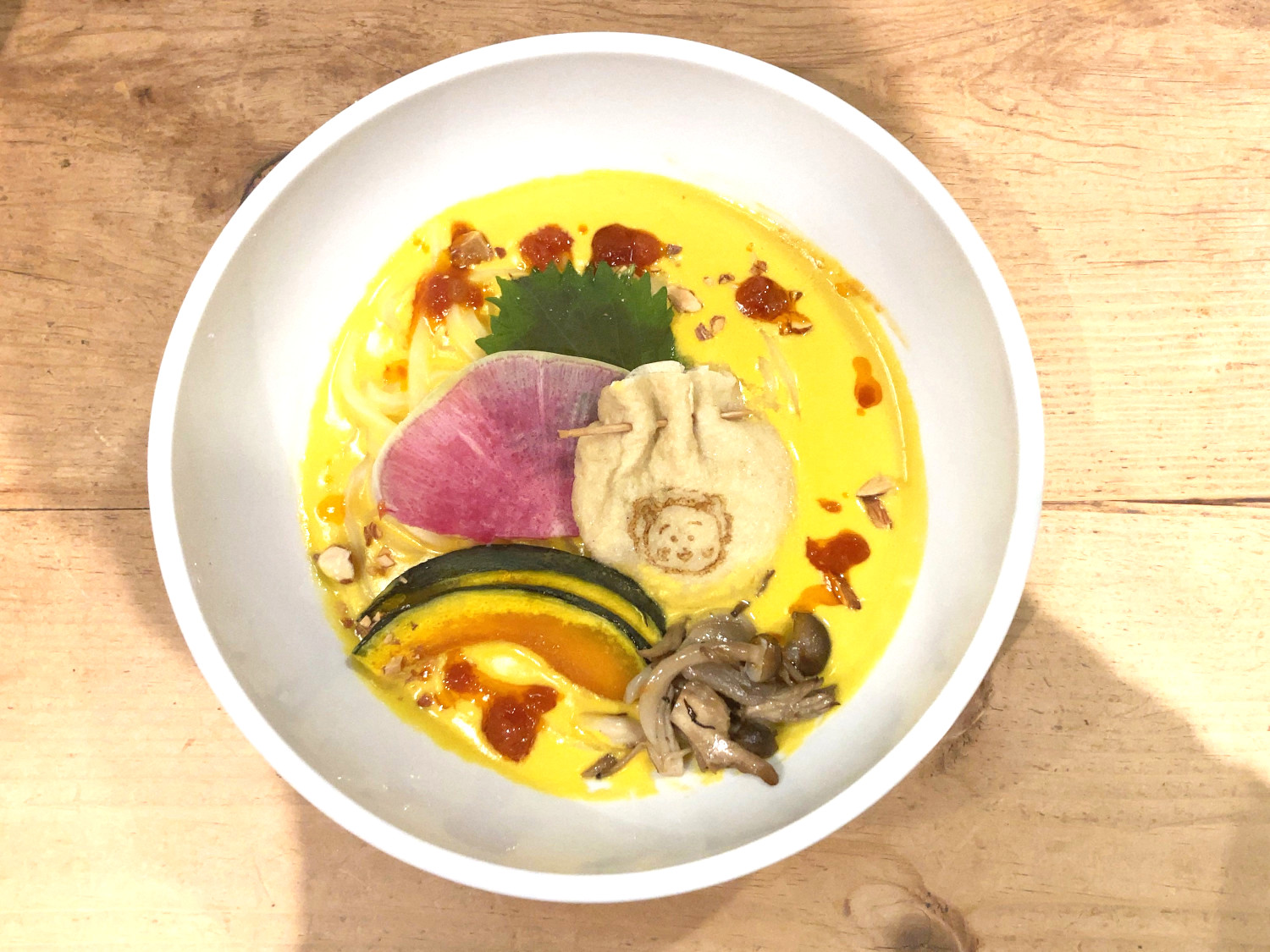 One of the main menus is Pumpkin Cream Udon of Coji Coji.
I could see the word "Vegan" on the menu.
All-plant-based Udon!
It's autumn now, so pumpkin which is in season is used!
I'm looking forward to it!
In about 10 minutes, here Pumpkin Cream Udon of Coji Coji came!
I could see Coji Coji's face on the Mochi iri Kinchaku (pounded rice cake wrapped in a tofu pouch)!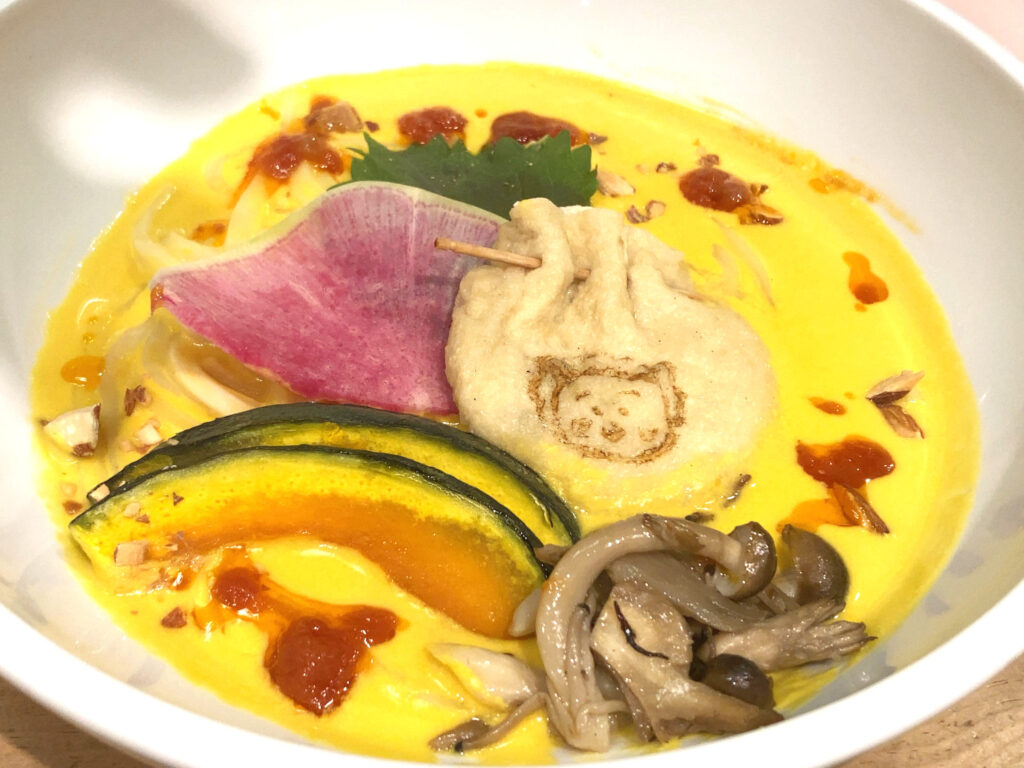 Itadakimasu!
Creamy and I can taste the sweetness of pumpkin!
Mild but rich flavor soup!
This soup is made using almond milk.
It's rare to use almond instead of soy, isn't it!
First, I thought only mochi was inside of Mochi iri Kinchaku but found that vegan cheese was also inside.
It's just surprising they even use vegan cheese!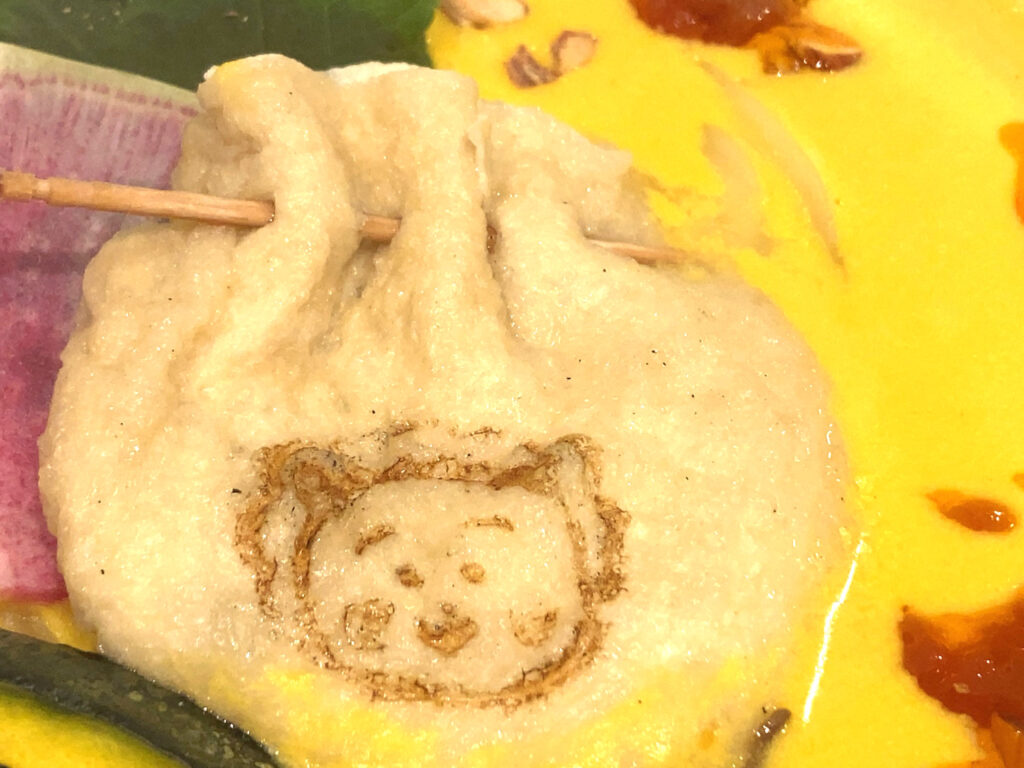 The noodles were chewy and I was very pleased with this vegan noodle of Coji Coji!
Vegetarian Taco Rice of Coji Coji!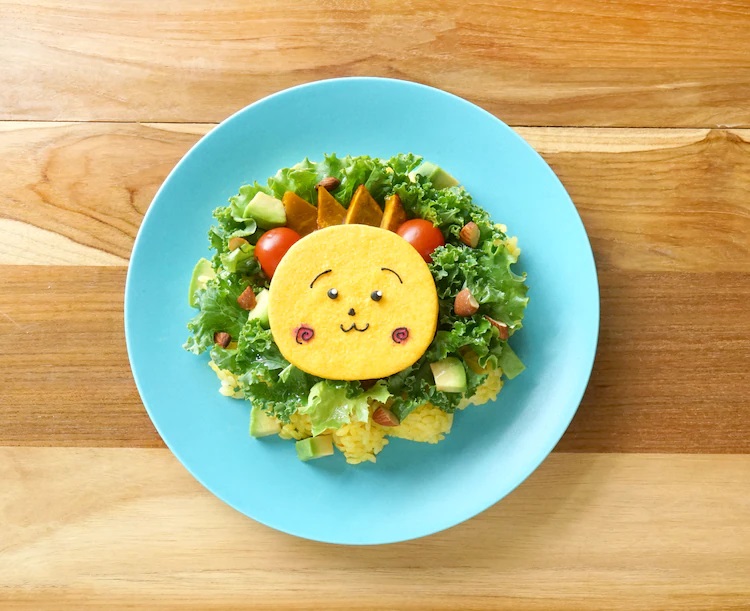 Source:Sunday Brunch
I didn't try this time but there was also Taco Rice for Lacto-ovo vegetarian!
Coji Coji's Avocado Nuts Taco Rice.
Written "Lacto-ovo vegetarian" on the menu.
Taco Rice which uses dairy products and egg but not meat.
Instead of grinded meat Beyond Meat is used.
Main ingredient of Beyond Meat is peas
It looks cute and I was curious about this dish.
But I couldn't eat both Udon and Taco Rice at the same time, so gave up this time.
I'm going to order if I have a chance to come visit here next time!
Summary
It is very difficult to find vegan or vegetarian menu on the menu of collaboration cafe of anime and manga.
So I was very happy this collab. cafe of Coji Coji x Sunday Brunch offered vegan and vegetarian menu!
I was watching Coji Coji when I was in high school that I felt that's so Coji Coji.
This collaboration cafe is being held until December 11 (2022)!
If you have a chance to visit Shimokitazawa, take a look and try their veggie menu!